Exclusive: Toshiba's Westinghouse seeks U.S. bankruptcy financing - sources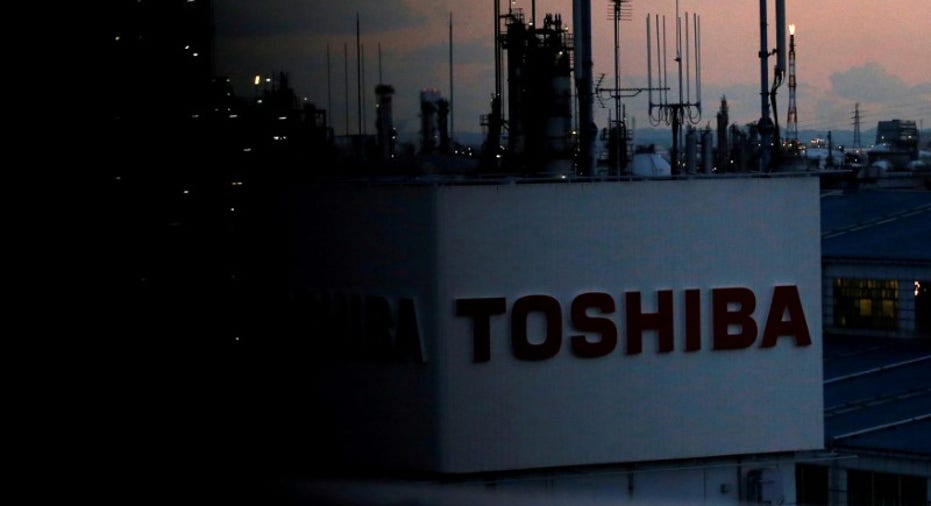 Westinghouse Electric Co LLC, the nuclear power plant developer owned by Japanese electronics company Toshiba Corp <6502.T>, is taking offers for a financing package to help it go through U.S. bankruptcy, people familiar with the matter said on Monday.
Toshiba is reviewing proposals from financial institutions and investment firms about a so-called debtor-in-possession loan, which would carry the company through a potential bankruptcy, said two people familiar with the situation. The size of this financing package is expected to exceed $500 million, the people added.
Should it file for bankruptcy, the money would allow Westinghouse to continue to pay employees and build four nuclear power plants in Georgia and South Carolina, commissioned by local utility companies. These would be the first nuclear power plants built in the United States in more than 30 years.
The sources cautioned that the move is preparatory and that no decision has yet been made for Westinghouse to file for bankruptcy. They asked not to be identified because the deliberations are confidential.
Reuters reported earlier this month that Westinghouse was working with bankruptcy attorneys and a turnaround expert.
Toshiba has so far said it is considering several options for Westinghouse, including selling the unit.
Toshiba and Westinghouse did not immediately respond to requests for comment.
Toshiba has said it would take a $6.3 billion writedown related to Westinghouse, and gained an extension from Japanese regulators until April 11 to submit financial results or face having its public shares delisted from the Tokyo Stock Exchange.
The power plants Westinghouse is building are called the Virgil C. Summer Nuclear Generating Station in Fairfield County, South Carolina and the Vogtle Electric Generating Plant in Burke County, Georgia. Scana Corp and Santee Cooper own the plants in South Carolina, and Georgia Power leads a consortium that commissioned the Georgia plants.
"We will continue to hold (Westinghouse) accountable for their responsibilities under our agreement," Georgia Power said in a statement. "Work continues to progress at the Vogtle site, we are monitoring the situation and prepared for any potential outcome."
Scana did not respond to a request for comment.
In a potential Westinghouse bankruptcy, the utility companies would be among the largest creditors of the developer, owed the work that has yet to be completed and potential penalties, according to the sources.
The exploding population in the southeastern United States spurred the development of the plants, which were first approved by regulators in 2012.
Nuclear power fell out of favor in the United States after a partial nuclear meltdown at Three Mile Island in central Pennsylvania in the late 1970s.
Toshiba's acquisition of Westinghouse about 10 years ago for $5.4 billion represented a major bet on a renaissance of the fuel. But the projects now face long construction delays and billions of dollars in cost overruns.
(Reporting by Jessica DiNapoli in New York; Additional reporting by Tom Hals in Wilmington, Delaware and Clara Ferreira-Marques in Singapore; Editing by Lisa Shumaker)