Exclusive: SunPower puts large Chilean solar plant up for sale - sources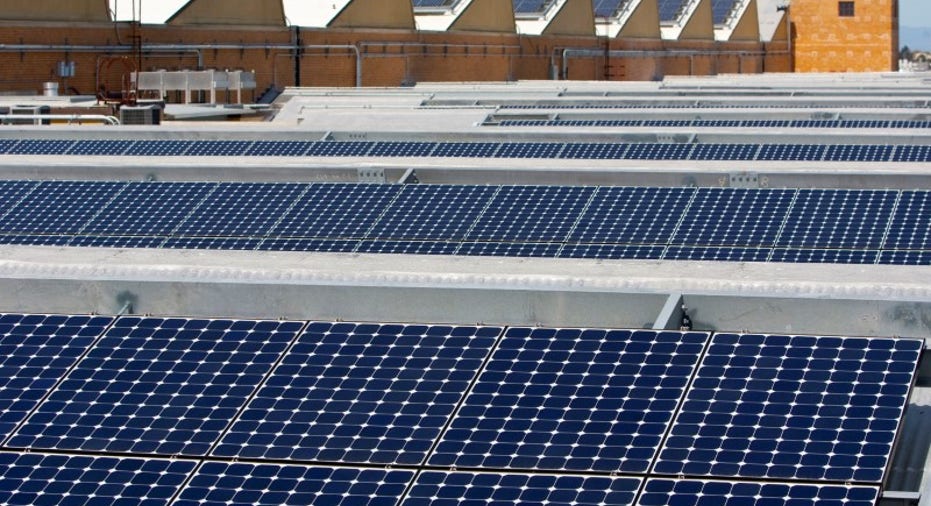 SunPower Corp has put a large solar plant in Chile up for sale, according to two sources with knowledge of process, as the second largest U.S. solar panel maker seeks to cut costs across the globe.
SunPower, majority-owned by French energy company Total , has put the 100-megawatt El Pelicano solar plant near the city of La Serena on the block, according to the sources, who requested anonymity as the process has not yet been announced publicly.
The sale process for the plant, which is under construction and due to be completed this year, is in its preliminary stages and the sources did not say if SunPower had a target price.
The project was originally funded by $222 million of debt from three Asian banks, one European bank, and one Chilean bank. It was not clear how much equity SunPower had invested in the project, though solar projects in Chile typically require a 30-45 percent equity stake.
That would mean the plant will likely fetch a price in the low hundreds of millions assuming SunPower, which declined to comment, does not take a haircut.
The project is expected to attract a wide range of buyers, according to the sources. Candidates include Chile's conventional energy companies, such as Engie Energia Chile and Colbun , which have diversified into solar energy in recent years, they said.
Renewable energy companies already operating in Chile, such as France's EDF Energies Nouvelles , are also seen as potential candidates, according to the sources.
El Pelicano has a 15-year agreement to provide over half of the energy needs of capital Santiago's metro system, the second largest in Latin America after Mexico City's. That agreement, inked in 2016, represented the first time a major metropolitan transit system had agreed to obtain the majority of its energy from solar resources.
The sale process comes amid speculation that Chile's renewables sector is on the verge of major consolidation.
In recent years, a number of small renewables companies have flocked to Chile amid high power prices and excellent solar resources. But overcapacity issues and weakening demand are encouraging consolidation, with larger players such as British private equity firm Actis and Colbun beginning to buy up assets.
SunPower said in December it would lay off about 25 percent of its workforce, or 2,500 employees, amid a cost-cutting plan designed to more than halve its capital budget.
In February, 8point3 Energy Partners , a type of partnership between SunPower and U.S. solar company First Solar called a yieldco, waived exclusive first-offer rights on El Pelicano, opening the door to third party buyers.
(Reporting by Gram Slattery; Editing by Sandra Maler)