Exclusive: Pour Yourself a $9,000 Whisky
There's a key to sipping a $9,000 whisky: very slowly.
Glenmorangie just released an ultra-exclusive single malt scotch whisky, Pride 1974, as part of their third installment of its special "Pride" series, showcasing the distillery's rarest creation.
"It's such limited quantities, you are not going to find this in grocery stores," Dr. Bill Lumsden, Glenmorangie's director of distilling, whisky creation and whisky stocks, tells FOX Business.
A multi-generational experiment, Lumsden and his team took great care to craft the exclusive spirit. As the names suggests, the Pride 1974 has been waiting in the dark depths of Glenmorangie's Scottish Highland Distillery for more than four decades. Lumsden blended two different casks—a sherry and an American oak ex-bourbon cask—to mix the spirit.
"That's a very risky stage of the process because if your barrels start to leak you could lose some of this ultra-precious liquid. And at the very end, being a vigilant distiller, I sample from the barrels about 100 times or so before I was ready," says Lumsden.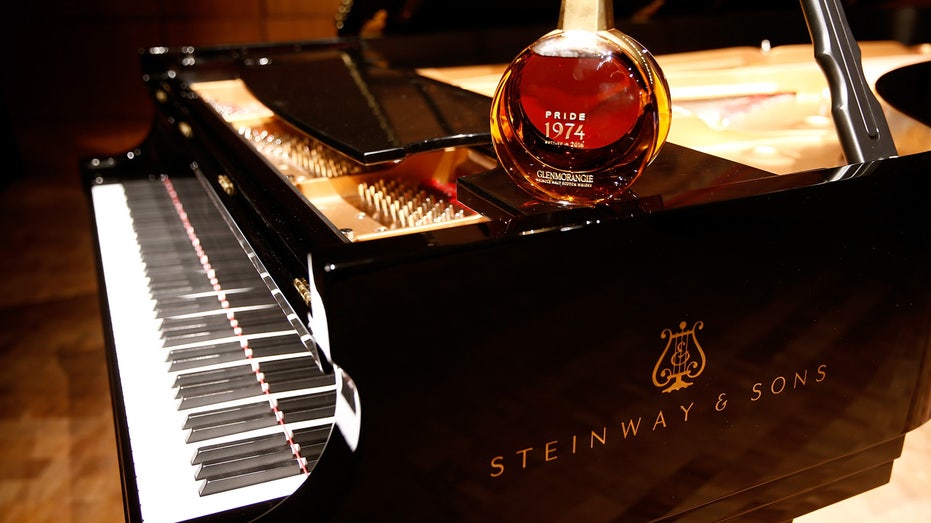 Only 503 specially designed decanters are released. A bold taste of sweet, savory with hints of toffee, citrus and even rum raisin ice cream, Pride 1974 is aimed at true whisky connoisseurs and collectors.
Scotch has seen a tremendous boom. Since 2002, single malt Scotch volumes have grown by 183%, according to the Distilled Spirits Council of the United States (DISCUS).
In 2016, nearly 9.6 million 9-liter cases of Scotch were sold in the United States, which equals over $2.1 billion in revenue.
To celebrate, Glenmorangie rolled out the red carpet for Pride 1974's release. It teamed up with famed piano makers Steinway and Sons, as well as musical virtuoso Aaron Diehl, to compose a very special score celebrating Pride 1974 titled, "The Glen of Tranquility."
So what does it taste like? Be sure to watch the video below and check out Dr. Lumsden's full interview at the top of the page. Slàinte!