EXCLUSIVE: Nasdaq Eyeing London Stock Exchange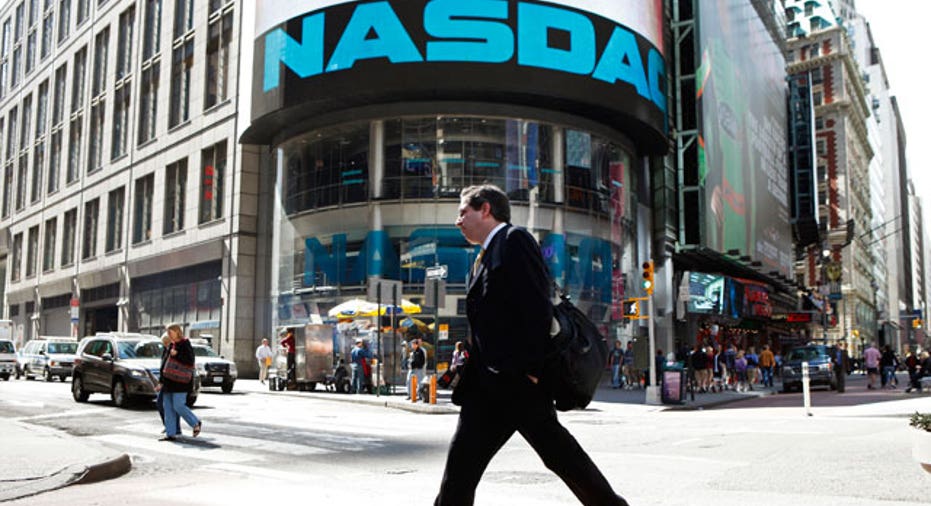 Nasdaq OMX Group, reeling from its failed hostile takeover of the New York Stock Exchange, is looking at the London Stock Exchange as its next possible partner, the FOX Business Network has learned.
A deal between Nasdaq and the LSE would mark a pairing of two jilted lovers. Earlier today, Toronto's TSX group dropped plans for a merger with the LSE, while Nasdaq earlier this year failed in an attempt to buy NYSE Euronext through a joint bid with the Intercontinental Exchange.
People with direct knowledge of the matter say there have been no official merger talks just yet between the Nasdaq and the LSE, and it's unclear when they might begin. "The body isn't even cold yet," said one person close to the matter, referring to the LSE's just-announced failed merger plans.
But these people said such talks are imminent and could be prompted by either side in the coming days or weeks. Both the Nasdaq and the LSE need to grow as the NYSE continues the process of merging with Germany's Deutsche Borse, creating both the world's largest stock market and a much more powerful competitor for both exchanges.
Nasdaq has been looking for an alternative partner since the NYSE hostile bid collapsed, and a person close to the company says the Nasdaq--at least for now--isn't interested in TSX, leaving the LSE as its most logical possible partner. The Nasdaq has in the past dropped talks to merge with the TSX.
Even if the Nasdaq and the LSE do begin discussions, a merger is hardly a done deal. Back in 2007, the LSE rejected another hostile bid by Nasdaq chief, Robert Greifeld, this time worth $5.3 billion, which would have placed Greifeld firmly in charge of the combined entity. If the two sides decided to discuss a combination on a friendly basis, it's unclear what exchange--and what exchange CEO--would be running the newly-combined entity because Nasdaq has only a slightly higher market cap than the LSE at around $4.5 billion.
"I'm sure both sides will talk; it's inevitable," said a person close to the Nasdaq. "It's another thing to do a deal."
A spokesman for the Nasdaq declined to comment.