Exclusive: Intel CEO shakes up units, creates 'new devices' group - source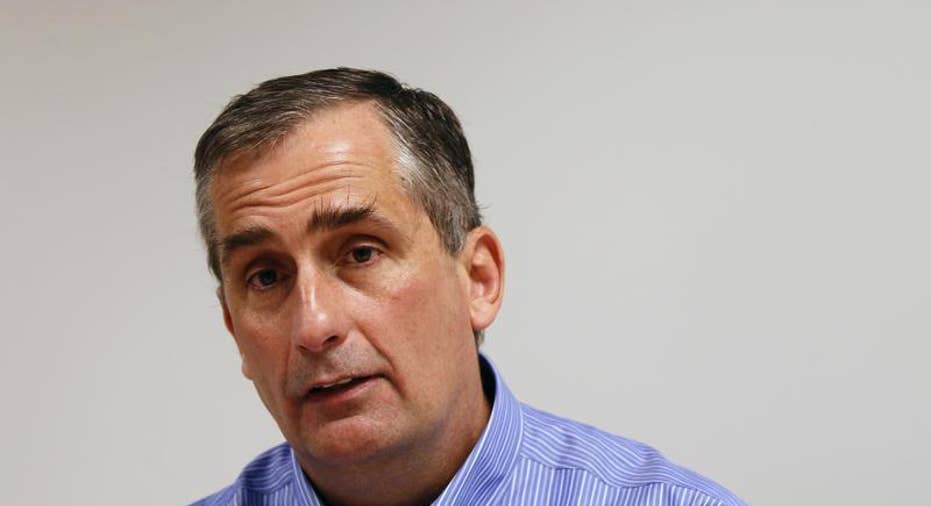 Intel Corp's new chief executive, Brian Krzanich, has reorganized key business groups and created a "new devices" unit, according to a source who has seen an internal email, shaking up the world's top chipmaker days after formally assuming control.
The chipmaker's main product groups - including the PC client group, mobile communications and data center unit that previously reported to Intel Architecture group chief Dadi Perlmutter - now report directly to Krzanich, the source said, citing the email sent to employees.
"As your CEO I am committed to making quick, informed decisions. I am committed to being bolder, moving faster, and accepting that this means changes will be made knowing that we will listen, learn and then make adjustments in order to keep pace with a rapidly changing industry," Krzanich said in the email, according to the source.
Krzanich, a 30-year Intel veteran, officially took over as CEO last week and said that under his leadership, the top chipmaker will be more responsive to customers in an intensified focus on the fast-growing smartphone and tablet market where it lags rivals.
President Renee James, formerly head of the software arm, will now also oversee the company's sprawling global manufacturing operations and take on additional parts of security efforts.
Intel spokesman Chuck Mulloy confirmed Krzanich sent the internal email describing the chipmaker's reorganization. He said Intel presidents have traditionally been responsible for managing the manufacturing operations.
Mike Bell will head up Intel's newly formed "new devices" group," which Mulloy said will focus on emerging product trends.
Shares of Intel were up 0.6 percent at $24.23 in early afternoon on the Nasdaq.
(Editing by Gerald E. McCormick and Matthew Lewis)