Exclusive: Chipotle, Ackman talks intensify with confidentiality agreement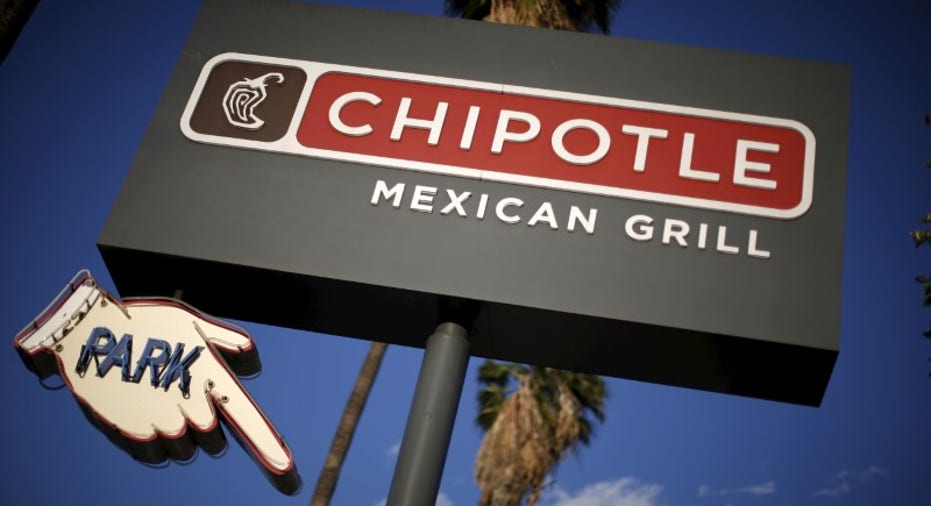 Billionaire investor William Ackman and Chipotle Mexican Grill have signed an agreement to engage in confidential discussions, a source familiar with the matter said, in a sign that the activist may be able to force change at the burrito chain without a costly and drawn-out proxy contest.
Ackman, who took a nearly 10 percent stake in the beleaguered fast casual food chain two months ago and has not disclosed his strategy, wants multiple board seats with the aim of beefing up food safety and marketing, three people familiar with the matter said this week.
Chipotle declined to comment on discussions with specific shareholders, but said it was committed to dialogue with investors including its largest shareholders and that it has been "actively working on board refreshment."
A spokesman for Ackman's firm, Pershing Square Capital Management, declined to comment.
The signing of the confidentiality agreement does not guarantee that a deal can be reached or is near, but it is a sign of a potential negotiated settlement between a board that has defended its founder-led management and an activist known for public, acrimonious fights.
Chipotle shares have dropped 40 percent since a series of food borne illness outbreaks were linked to the chain in late 2015 and led to temporary restaurant closures across the United States. Sales have yet to recover to levels seen before the food safety incidents jolted confidence in the formerly top-performing restaurant operator.
Chipotle recently hired a top Wall Street law firm, investment banks and a public relations shop to help defend itself against the hedge fund billionaire, sources familiar with the matter told Reuters.
The company's board has long been under fire from pension funds and other shareholders for being too insular, for the level of executive compensation, and for a handful of members having served more than 15 years.
This week investors Amalgamated Bank and CtW urged shareholders to name an independent chairman, replacing founder and co-Chief Executive Steve Ells as leader of the board. They hope to take up the issue the next annual meeting and are beginning to lobby large institutional investors like Fidelity and Vanguard, both big holders of Chipotle shares.
Ackman is known for loud campaigns, including an expensive but successful fight at Canadian Pacific where he won seven board seats, but more recent plays have been less noisy.
Last year, a member of Ackman's investment team joined the board at animal health company Zoetis and in 2013 his firm negotiated for seats at Air Products & Chemicals . Both happened relatively quickly and quietly. Investors in a Pershing Square investment vehicle that invested in Air Products saw a return of 45 percent after fees over three years, according to a letter seen by Reuters.
Pershing Square said Zoetis was one of three winners in its portfolio last year, adding 1.2 percent, and the stock has risen 4.2 percent so far this year.
Turning around Chipotle is a critical mission for Ackman, whose Pershing Square International fund has lost roughly 17 percent this year after dropping 16 percent last year.
Chipotle added Stephen Gillett, a senior executive at Google X, to its board in March 2015. That move came two months before investors approved a non-binding proposal that gives investors more power to shake up the company's board by nominating new directors.
"We have been committed to shareholder engagement for a number of years, and maintain ongoing dialogue with numerous investors, including our largest shareholders," the company said in a statement on Friday. "We will continue to take whatever actions are necessary to deliver on our recovery and enhance shareholder value."
(Editing by Peter Henderson and Mary Milliken)