'Excluded' Really Means You're Excluded From Insurance Coverage. No, Seriously.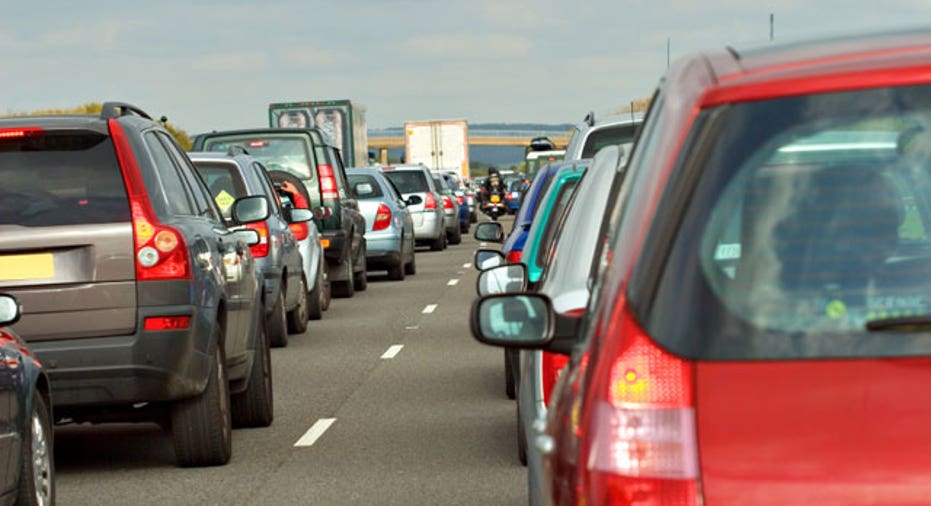 No one likes to feel excluded, but if it's an insurance company that's singling you out for an exclusion, you'd better listen.
Some insurance policies come with a "named driver exclusion." It states that one or more individuals in your household may not operate the insured vehicle. If an excluded individual drives the car and gets into an accident, the insurance company doesn't have to pay for the damage.
Car insurance typically operates under a principle of "permissive use," explains John Montevideo, past president of the Consumer Attorneys of California. If you loan your car to someone and he or she has an accident, that driver typically is covered as a "permissive user" under your policy.
If the driver has been explicitly excluded on your policy, however, the concept of permissive use goes out the window, as do the insurer's traditional responsibilities to defend and indemnify. Damage to your vehicle won't be covered by the insurer, and both the policyholder and the driver can be held personally liable for any damages caused to others in the crash.
Exclusions typically aren't arbitrary. They're meant to make sure that a high-risk driver in your household won't get behind the wheel.
"It could be somebody that perhaps has a suspended license, or a DUI, or a bad driving record," says Penny Gusner, consumer analyst for CarInsurance.com. Excluding such drivers minimizes risk for the insurance company.
Exclude and save
It's not always the insurance company that inserts exclusions into your policy. Sometimes policyholders request exclusions to lower their car insurance rates.
"Some [exclusions] are from insurance companies, or it could be you saying, 'This person is not going to drive and he's pushing up my rates,'" says Gusner.
She points out that California has a good-driver discount, which can save you big money.  Drivers who qualify for the good-driver discount get rates at least 20 percent lower than those who do not qualify for the discount.
A  California law allows you to exclude drivers in your household who could cause you to lose that discount.
"In many states the discount is substantial, which is the reason the insured might request for an exclusion to apply," says Chris Wukovits, manager of AAA New York Insurance Services.
Wukovits notes that not every state allows car insurance companies to write policies with such exclusions. They're legal under the state laws of Arizona, California and Texas, he says, but are prohibited in New York.
Some states allow exclusions but impose limitations on their use. For example, Gusner says North Carolina doesn't allow you to exclude your spouse. Contact your state department of insurance to determine what is permitted.
"It's a mixed bag," says Gusner.
On his website, Dallas-Fort Worth attorney Mark S. Humphreys explains how exclusions work in Texas.
No excuses
If your policy has exclusions, your insurance company won't accept any excuses for allowing excluded persons to drive.
Perhaps no one would fault you for allowing your excluded spouse to drive you to the hospital if you were having a heart attack. However, if he or she got into accident on the way, the insurance company would be within its rights to refuse coverage. Excluded means excluded, period. There are no loopholes.
The good news is that an exclusion isn't forever, but you'll have to contact your insurance company and ask for it to be removed. Keep in mind that the insurer is under no obligation to comply with your request.
Once an exclusion is imposed, typically it remains in place until you and your insurance company mutually decide to take it off the policy, says Gusner. "Some drivers think it's only until the end of the policy term, but that's not usually the case."
If the exclusion has been prompted by a black mark on someone's driving record, such as a DUI, you'll likely have to wait until the offense drops off their DMV record before you can have the exclusion removed from the insurance policy.
Insure.com's Car insurance for risky drivers article discusses how to improve your driving record in order to reduce your insurance premiums.
Don't skip the fine print
Typically, only high-risk drivers wind up excluded from policies. But that's not always the case. Montevideo says he has seen a trend among small, low-cost insurers -- which tend to offer monthly policies rather than six- or 12-month contracts -- to simply exclude every member of a household other than the policyholder. It's a way to control claims costs.
He says there are extreme cases where children too young to drive are excluded from policies.  "They're basically saying, 'We're going to exclude even the dog, if we can find his name.' It's overkill, really."
So even if you haven't asked for a member of your household to be excluded, check with your insurance agent and read your policy carefully. The last thing you want is to find out too late that your child or spouse wasn't supposed to be driving the car he or she just crashed.
The original article can be found at Insure.com:'Excluded' really means you're excluded. No, seriously.