Ex-Louisville coach Rick Pitino sues Adidas amid basketball recruit scandal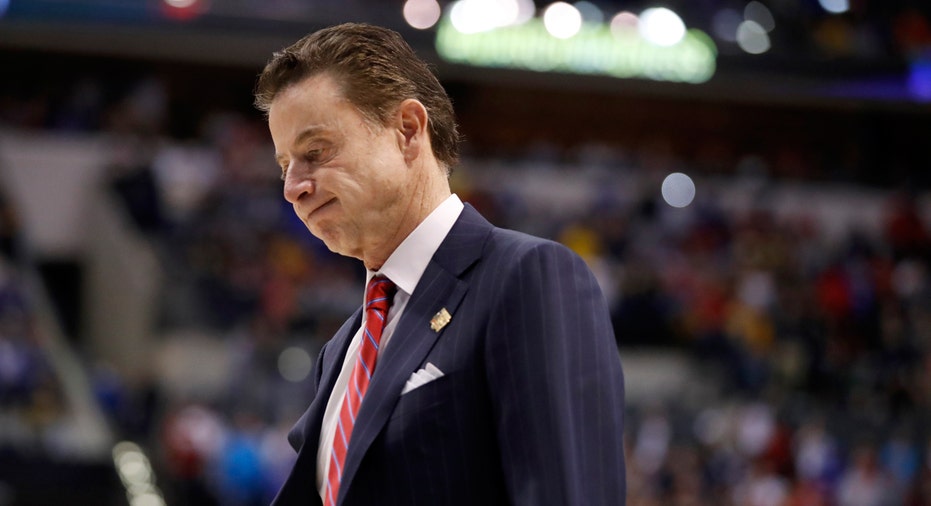 Former University of Louisville basketball coach Rick Pitino filed suit against Adidas on Tuesday, accusing the German sports apparel brand of damaging his reputation through its use of illegal tactics in dealings with college basketball recruits.
Pitino, who was formally fired by Louisville on Monday after he was linked to an FBI investigation into a bribery scheme involving an Adidas executive, is seeking financial damages and legal fees from the brand, ESPN reported. The lawsuit accuses Adidas of engaging in "outrageous conduct" that caused "grave damage" to Pitino's reputation, as well as "extreme embarrassment, humiliation and emotional distress."
"[Pitino] has never authorized, tolerated, participated in, or otherwise condoned giving improper benefits to recruits or players, or to their families, especially as an inducement to have recruits join the University of Louisville men's basketball program," the lawsuit says.
Federal authorities arrested Adidas' top basketball marketing executive and nine other individuals, including four NCAA assistant basketball coaches, last month for allegedly participating in two separate schemes to influence college basketball recruits. The Adidas executive is accused of funneling six-figure payments to the families of top players to push them to sign with Adidas-sponsored colleges.
In one instance, the executive purportedly earmarked $100,000 for a recruit who later committed to play at Louisville. Adidas signed a 10-year, $160 million apparel deal with Louisville last August.
Louisville placed Pitino on unpaid administrative leave just one day after the school was named in court documents related to the FBI investigation. The school is also indefinitely barring the student-athlete from participating in NCAA activities like practices and games.
Pitino was fired despite recently signing a contract extension worth tens of millions of dollars through the year 2026. It's unclear if Pitino will receive his remaining pay in the wake of the firing.
"The lawsuit is about more than just money; it is Coach Pitino's vehicle for proving that he had nothing to do with Adidas' outrageous, wrongful, and illegal conspiracy," the lawsuit said.
Adidas representatives did not immediately respond to FOX Business' request for comment.