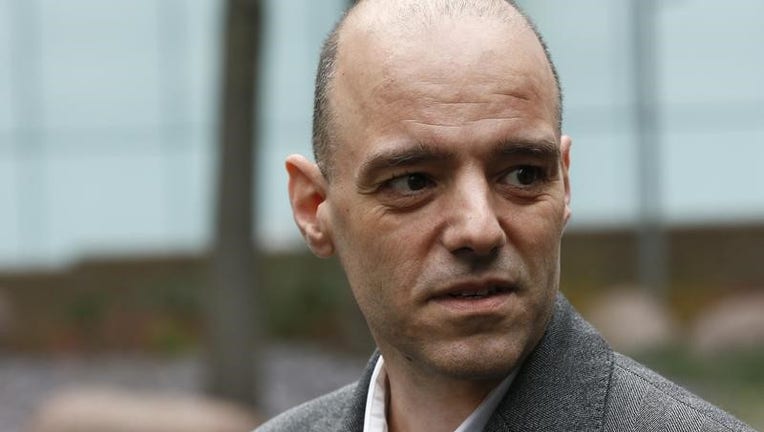 Two former Barclays traders were driven by the desire for money and showed scant regard to honesty and integrity when they conspired to rig global Libor interest rates, a lawyer for the UK Serious Fraud Office told a London jury trial on Tuesday.
Stylianos Contogoulas and Ryan Reich deny one count of dishonestly skewing Libor, a benchmark for interest rates on about $450 trillion of financial contracts and loans worldwide, to boost profits and defraud others between June 2005 and September 2007.
Emma Deacon, prosecutor for the SFO, said the men "essentially cheated" others when they schemed with London-based Libor submitters, responsible for sending the bank's daily cost of borrowing estimates to a Libor administrator, to try to ensure that U.S. dollar Libor rates would bolster their trading positions.
"So this case concerns traders at Barclays bank rigging, to their own advantage, or that of the bank, what is, in fact, a global benchmark interest rate," she told the jury on the first day of a six-week trial.
"In doing so, they were driven by money. Their singular goal was to make more profit on their trading and you will see, insofar as they stood in the way, honesty and integrity were matters which were entirely expendable."
Deacon said Contogoulas, 45, was the London end of a team of New York-based traders who were part of the alleged scam.
Allegations that banks and brokerages attempted to rig rates such as Libor (the London interbank offered rate), the average rate at which major banks say they can borrow funds from each other in different currencies over various time frames each day, first emerged during the global financial crisis in 2008.
Barclays was the first bank to settle regulatory allegations of rate fixing in 2012, paying a then-record $450 million fine.
Contogoulas and Reich were employed at different times by Barclays. The Greek former trader left Barclays in 2006 shortly before New York-based Reich, 35, joined the bank the same year.
Contogoulas earned a salary of 60,000 pounds ($74,530) and a bonus of 140,000 pounds in 2005 and Reich, for 2007, earned a salary of $110,000 and a bonus of $690,000, the court heard.
(Reporting by Kirstin Ridley. editing by Jane Merriman)