EU to give internet firms 1 hour to remove extremist content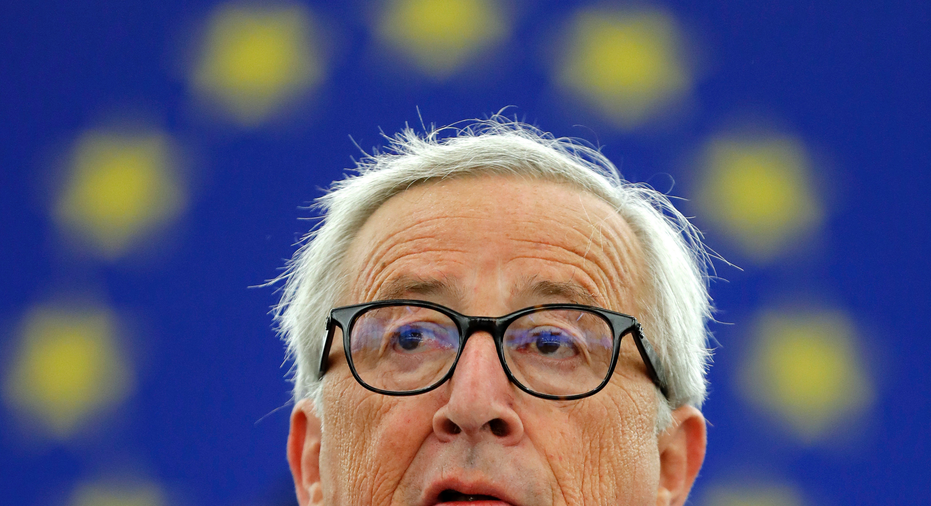 European authorities are planning to slap internet companies like Google, Twitter and Facebook with big fines if they don't take down extremist content within one hour.
European Commission President Jean-Claude Juncker said in a speech Wednesday that the Commission is proposing the new rules as part of efforts to step up the bloc's security.
He said that removing material within an hour is important because it's "the critical window in which the greatest damage is done."
The EU's executive body said "propaganda that prepares, incites or glorifies acts of terrorism" must be taken offline. Content would be flagged up by national authorities, who would issue removal orders to the internet companies hosting it. Those companies would be given one hour to delete it.
The proposal , which still needs approval from EU lawmakers and member states, would be a departure for the EU, which until now has allowed online companies to a take a voluntary approach to battling extremist content. The one-hour rule was among a series of recommendations the Commission made in March to fight the spread of extremist content online.
Under the proposal, internet companies would have to take measures, including installing automated systems, to prevent content from being re-uploaded after being removed the first time. Companies that fail to comply would face fines of up to 4 percent of their annual global turnover.
For Google, which owns YouTube, that could amount to as much as $4.4 billion, based on parent company Alphabet Inc.'s $110.9 billion in revenue for 2017.
"We share the European Commission's desire to react rapidly to terrorist content and keep violent extremism off our platforms," Google said. "We welcome the focus the Commission is bringing to this and we'll continue to engage closely with them, member states and law enforcement on this crucial issue."
Facebook said "there is no place for terrorism" on the social media platform.
"We've made significant strides finding and removing terrorist propaganda quickly and at scale, but we know we can do more," it said in a statement.