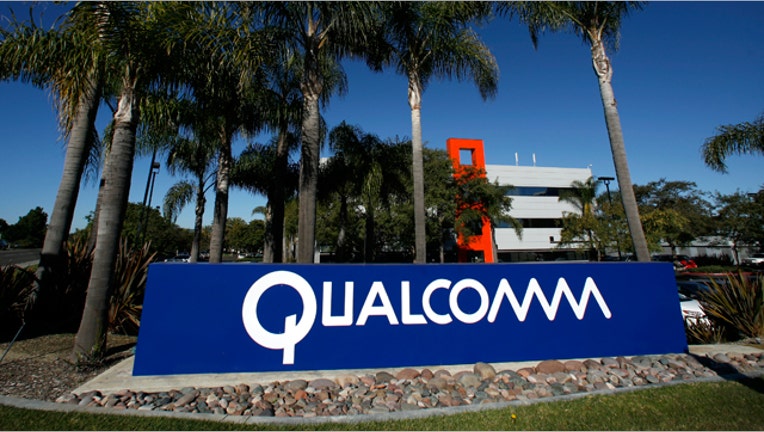 Europe's competition regulator trained its sights on U.S.-based chip maker Qualcomm Inc. on Thursday, opening two separate investigations to establish whether the company's sales of the chips used in cellphones and tablets violated EU law.
The European Commission, the bloc's top antitrust authority, said it would examine possible predatory pricing tactics by Qualcomm, whereby firms charge prices below their costs to squeeze out competitors. It will also investigate whether the U.S. company offered discounts to customers on the condition that they buy baseband chipsets exclusively from Qualcomm.
Qualcomm could face fines of up to 10% of its global annual revenues and be forced to change its business practices if it is found to have breached EU antitrust rules.
The probes mark the latest crackdown by EU regulators on a giant U.S. technology company. The bloc's antitrust chief Margrethe Vestager made waves in April by becoming the first antitrust regulator to file formal charges against Google Inc.
Ms. Vestager's agency has recently opened sweeping investigations into how large web companies like Google and Amazon.com Inc. operate in Europe, and whether e-commerce companies are raising barriers to competition.
Speaking to European lawmakers on Thursday, Ms. Vestager said her agency has "indications" that Qualcomm has sought to "push out rivals" from the market.
"We are launching these investigations because we want to be sure that high-tech suppliers can compete on the merits of their products," Ms. Vestager said separately in a statement.
Qualcomm said it was disappointed by the EU's move and would cooperate with the investigations. "We continue to believe that any concerns are without merit," the company said in an emailed statement.
There is no legal deadline for the EU to complete its inquiries, and such investigations often last years.
Pointing to her agency's various probes in the technology sector, Ms. Vestager said Thursday that her aim was to "keep markets open."
"Many customers use electronic devices such as a mobile phone or a tablet and we want to ensure that they ultimately get value for money," she said.
Qualcomm is the world's largest supplier of baseband chipsets, which are used in smartphones, tablets and other mobile broadband devices.