Etsy Files for E-Commerce IPO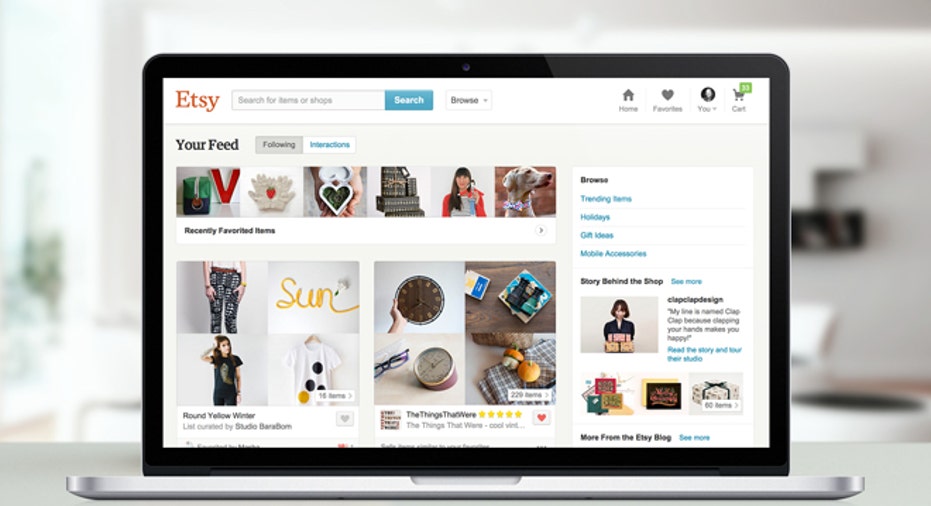 Brooklyn-based e-commerce giant Etsy filed for an IPO on Wednesday. The company plans to list on the Nasdaq under the ticker, "ETSY," in the coming weeks.
With similarities to eBay (NASDAQ:EBAY), Etsy provides a platform for buyers and sellers to exchange handmade goods, antiques, art and more. The company says it had 19.8 million active buyers and 1.4 million active sellers as of December 2014.
Etsy has seen an increase in revenue, bringing in $196 million for the year ending 2014, up from $125 million in 2013.
Operating expenses have also risen and the company reported a loss of $15 million last year. This is up from $800,000 in net loss in 2013.
The company has raised nearly $100 million in funding, since it was founded in 2005, according to CrunchBase. Top shareholders include Accel Partners, Union Square Ventures and Index Ventures.
"Etsy has strong numbers behind it, with impressive revenue  growth," Sam Hamadeh, CEO of private company research firm Privco, said.  A nod to its "hipster" appeal, Hamadeh says "it will be interesting to see to what extent Etsy can  maintain its 'kumbayah' culture  in  the face of Wall Street's quarterly earnings demands."
Chad Dickerson has been CEO of the company since 2011. He previously served as Etsy's Chief Technology Officer and is a former employee of Yahoo! (NASDAQ:YHOO).
This is a win for the Nasdaq, which has been struggling to remain the leader in tech offerings in the past few years. The New York Stock Exchange secured Alibaba (NYSE:BABA), Box (NYSE:BOX) and Twitter (NYSE:TWTR).
The lead manager is Goldman Sachs (NYSE:GS). Morgan Stanley (NYSE:MS) and Allen & Co. are also underwriters.