E*Trade Ousts CEO, Begins Hunt for Replacement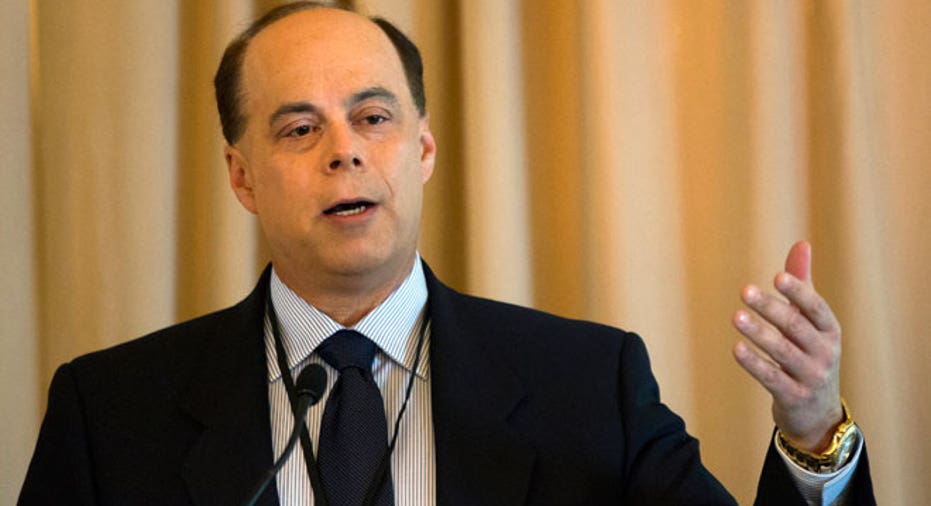 E*Trade (NASDAQ:ETFC), which has been struggling to overhaul its business, ousted CEO Steven Freiberg on Thursday and said Chairman Frank Petrilli will serve as his temporary replacement.
Shares of the New York-based online brokerage climbed more than 6% to $8.51 on the news. The management changes are effective immediately.
E*Trade, which reported a narrowed second-quarter profit last month on a decline in fees and trading volume, did not say where Freiberg, just halfway through his four-year contract, was going.
Petrilli has been director and chairman since the beginning of this year, when he replaced Freiberg, who was serving in the role on an interim basis.
Petrilli most recently served as CEO of Surge Trading and also formerly served as CEO of brokerage house TD Waterhouse and Nexxar, a global money transfer company.
E*Trade said Rodger Lawson has been appointed lead independent director to serve as a representative for the non-management directors. Petrilli will remain as chairman.
"The board believes it is an appropriate time to transition the role of CEO to a new leader to guide the Company through the next phase of its evolution," Petrilli said. "We wish Steve all the best in his future endeavors."
E*Trade has formed a committee to oversee the process of searching for a permanent CEO, which will include the use of a leading executive search firm.
The selection committee will focus on candidates who have a strong understanding of the brokerage industry, a foundation in enterprise risk management and a depth of experience that will allow them to "immediately lead E*Trade's strategy and management team."
Freiberg last month said E*Trade was developing cost-reduction targets that would have cut about $50 million out of its annual expenses by the end of 2013.
Petrilli on Thursday confirmed that the brokerage would continue to unroll that strategy, noting E*Trade is "focused on reducing costs with an enhanced focus on efficiencies."