Estee Lauder Shares Hit New High on 1Q Beat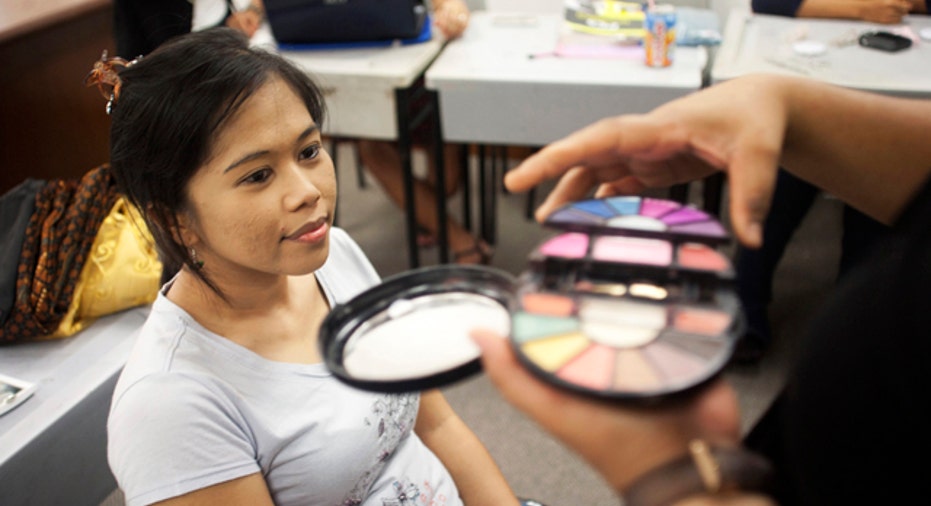 Shares of Estee Lauder (NYSE:EL) surged 14% to an all-time high on Thursday after the skin care and makeup manufacturer said its first-quarter profit surged 46% and topped expectations.
The New York-based maker of beauty products under brands such as Estee Lauder, Clinique, MAC and Bobbi Brown earned $278.6 million during the quarter, or $1.40 a share, compared with $191.1 million, or 96 cents, in the same quarter last year.
Excluding one-time charges related to restructuring activities, the company said it earned $1.41 a share, which is widely ahead of average analyst estimates polled by Thomson Reuters of $1.18.
Sales in the three-month period were $2.48 billion, up 18% from $2.09 billion a year ago, beating the Street's view of $2.41 billion.
Estee Lauder CEO Fabrizio Freda attributed the company's "very strong" performance to top line growth across all categories and regions and continued margin expansion.
"The recent economic uncertainty and financial market volatility have not significantly impacted our business," Freda said, noting the strength of the company's underlying fundamentals, strategy and increasing efficiency enabled it to outperform the beauty industry.
Skin care, its largest division by sales, grew 25% during the quarter to $1.07 billion, followed by its makeup group, which climbed 13% to $928.8 million.
Estee Lauder said it sees second-quarter earnings in the range of $1.85 to $2 a share, excluding items. Analysts are predicting a profit of $1.95 a share.
For the full-year, the company expects earnings of $4.25 to $4.45 a share, while Wall Street is looking for earnings of $4.28.