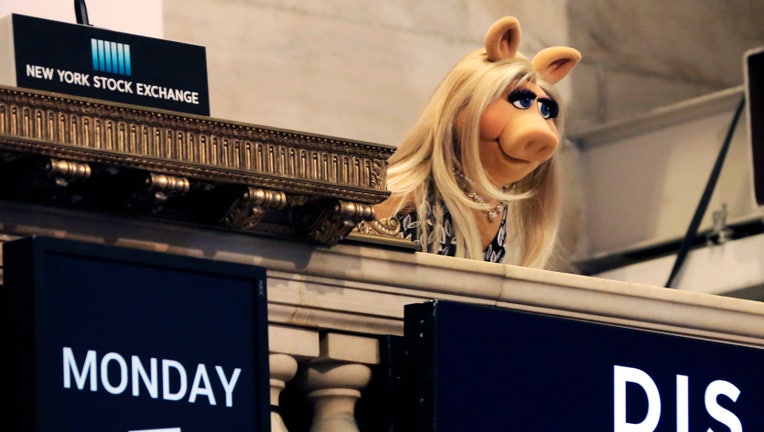 Investors will be watching The Walt Disney Co.'s (NYSE:DIS) earnings closely after market close Tuesday for any update on ESPN's ever-dwindling subscriber base – a source of major concern for the media juggernaut despite the overall strength of Disney's brand.
ESPN has lost more than 11 million paid subscribers since 2011, including more than four million in the last year alone, according to the latest Nielsen data. At present, the Connecticut-based sports network has about 88 million subscribers. The precipitous drop in viewers has generated a loss of more than $1 billion in revenue over that span, according to estimates, leaving Wall Street skeptical about Disney's ability to reverse the trend.
Analysts expect Disney to report earnings per share of $1.61 on sales of $14.15 billion in its third fiscal quarter, up from EPS of $1.35 on revenue of $13 billion in the same quarter one year ago. Disney's studio entertainment division is expected to show strong numbers amid the success of hit movies like "Finding Dory," "Captain America: Civil War" and "The Jungle Book."
Traditionally, Disney's media networks segment has been its most lucrative division. But revenue has declined as older subscribers "age out" of the market and younger consumers, known as cord-cutters, abandon cable networks in favor of streaming services like Netflix or so-called "skinny bundles" that allow customers to pay for a limited number of channels.
ESPN's absence from "skinny bundle" offering has contributed to its struggles. At an estimated cost between $6 and $7 per subscriber, ESPN is considered the most expensive network in most traditional cable packages.
Disney CEO Robert Iger first addressed ESPN's subscriber woes in August 2015. Last quarter, Disney acknowledged ESPN had experienced a "decline in subscribers," but did not provide exact numbers.
The media giant has taken steps in recent quarters to combat the issue. The network has signed expensive new television rights deals with several sports leagues, including the National Basketball Association and the National Football League, in a bid to preserve viewership with the promise of exclusive live sports. But as expected subscriber growth fails to occur, those rights deals have become a financial burden.
Escalations of ESPN's rates in contracts with distributors have helped to mitigate some of the network's losses. In addition, Disney will purportedly offer a limited streaming service that will grant "skinny bundle" consumers a way to option some college and fringe sporting events, but withhold access from ESPN's premium live content.