ESPN to Expand Video Partnership with Twitter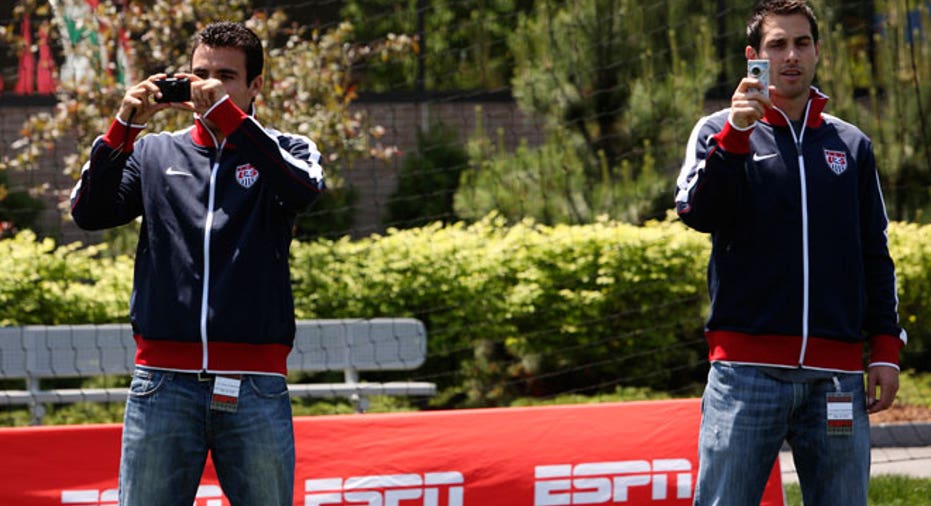 ESPN plans to post sports video highlights on Twitter in near real-time, as the sports network and micro-blogging service expand their partnership to create new opportunities for advertising revenue.
The video clips from ESPN, which is majority owned by Walt Disney (NYSE:DIS), will be available on Twitter's website and mobile apps not long after the action unfolds on television. ESPN plans to include highlights from soccer matches, college football and the X Games as part of the effort that will begin sometime in the coming year.
According to The Wall Street Journal, ESPN plans to sell ads that will run with the video clips, while marketing sponsors will commit to paying Twitter for a minimum value of "promoted" tweets. The plans will be presented to advertisers at an event Tuesday, the report said.
The sports network signed a deal with Twitter in December, allowing ESPN to post college football highlights along with its messages on the site. Ford Motor Co. (NYSE:F) bought ads from Twitter and ESPN to promote those clips, and the sports network has said the highlights were viewed more than seven million times.
On Monday, Fox agreed to its own partnership with Twitter. The broadcast network said it will post video clips of upcoming shows and episodes that have already aired, and marketers can buy video ads to promote the clips.
Fox is owned by FOX Business parent company News Corp. (NASDAQ:NWSA).
The Journal, which is also owned by News Corp., added that Twitter executives are talking to other television companies such as CBS (NYSE:CBS) and Comcast's (NASDAQ:CMCSA) NBCUniversal about video-related collaborations that would allow each side to sell ads..
Shares of Disney were down 5 cents at $67.27 in early afternoon trading. News Corp. shares climbed 25 cents to $33.69.