ESPN Reworks 'SportsCenter' with Digital Focus Amid Subscriber Losses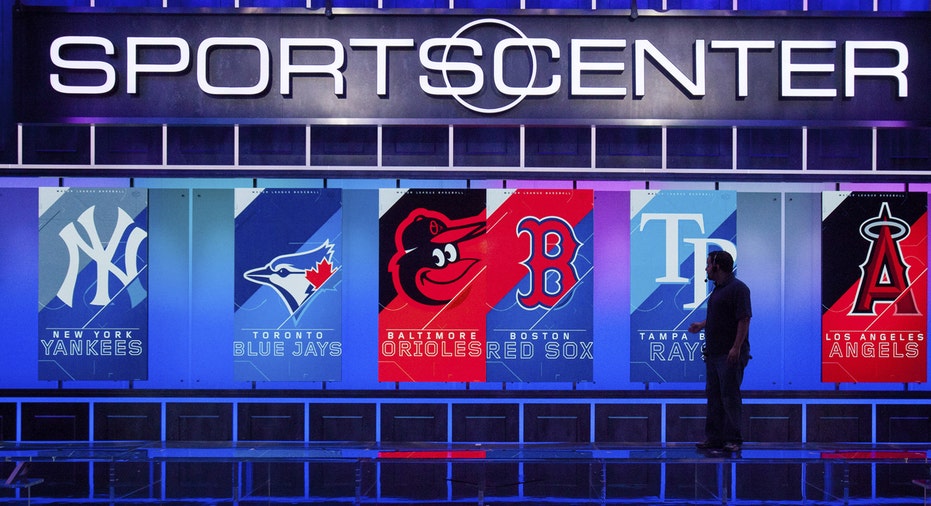 ESPN is reworking its flagship "SportsCenter" news program with a focus on digital platforms in the next several months, the company announced on Monday, as the sports media giant attempts to stem subscriber losses that have raised widespread questions about its future.
The changes, which are set to begin in late August and run through early 2018, include real-time news updates that will air on both television and digital sites, the network said in a press release. A new program called "SportsCenter Right Now" will use analytics to identify high-interest topics, which ESPN anchors will address in video hits that will air on the cable network, its website and the ESPN mobile app.
"SportsCenter seeks to serve sports fans with singular talent, exceptional news coverage and unprecedented accessibility," said Rob King, ESPN senior vice president, SportsCenter and News. "We plan to be essential when fans awaken, exhaustive whenever fans need a highlight, score or news update, and entertaining pre-game, in-game and postgame."
ESPN has lost millions of subscribers in recent years as the rise of "cord-cutting" and streaming services chip away at its market share. The rising costs of live sports rights deals with the NFL and NBA have also factored into ESPN's struggles.
The changes at "SportsCenter" are set to unfold just days after ESPN laid off about 100 employees, including several high-profile on-air personalities, as part of an overall strategy shift.
"SportsCenter Right Now" will debut on August 28 and air twice per hour on the network. By the end of the rollout, the update service will run from 7 a.m. ET to 3 p.m. ET on television and until 6 p.m. ET on digital platforms.
ESPN also announced new deals with several of its anchors, including Kenny Mayne, Sage Steele and John Buccigross, and emphasized that "SportsCenter" will continue to highlight "personality-driven" programming.
The sports media giant's issues have begun to weigh on parent company Disney's (NYSE:DIS) otherwise-vibrant business. Revenue at Disney-owned cable networks rose 3% to $4.1 billion in its most recent fiscal quarter, while the segment's operating income fell 3% to $1.8 billion. Disney blamed ESPN's losses on increased programming costs.