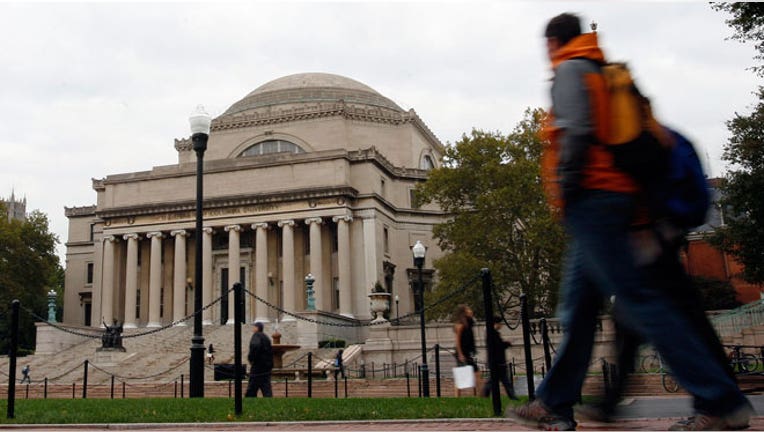 Many successful entrepreneurs never walked across the stage to receive a college diploma, but schools are increasing their offerings to educate and train the next generation of big thinkers.
According to the entrepreneurship research group the Kauffman Foundation, more than 2,000 colleges and universities in the U.S. now offer a course in entrepreneurship. What's more, a growing number of schools are offering curriculum leading to an undergraduate minor or a master's in entrepreneurship and entrepreneurship centers with seasoned business owners serving as coaches are becoming more readily available to students.
The foundation also reports that on average, entrepreneurs are about 43 when they launch their companies, yet 54% of Millennials either want to start a business or already have started one.
Although recent graduates are often burdened with student loan debt and a lack of capital right out of school, getting an education in entrepreneurship can provide more non-traditional career options in the future, says Nick Bayer, CEO of Saxbys Coffee and entrepreneur in residence at Cornell University.
"The current generation of Millennials is generally characterized as being somewhat self-centric, confident and averse to traditional social conventions, traits that are consistent with those most seen in entrepreneurs," he says.
Benefits of Entrepreneurship Training
Whether students take a few courses on the side or decide to focus on a degree, entrepreneurship training can give them critical skills and make them more desirable candidates to employers, according to Bayer.
"These classes will help you learn to write business plans, create a pro forma and learn to manage when and when not to take risks in your career," he says.
Students in more technical degree fields can also gain valuable experience from these entrepreneurship courses, says Doug Neal, executive director of the Center for Entrepreneurship at the University of Michigan.
"Engineers actually make tremendous entrepreneurs but they sometimes lack exposure to some of the skill sets or the education to make that leap," he says. "In many ways, the natural curiosity of an engineer or scientist leads them to be a great entrepreneur if they're shown the way."
What to Expect in the Classroom
Students can learn how to identify and establish a strategic planning process for a future business through their coursework, says Dina Dwyer-Owens, CEO of The Dwyer Group who informally teaches entrepreneurship courses at Baylor University.
"I actually spend a good 30 minutes in my presentation talking about the importance of getting clear about what your values are in operating your business and how you can attract the types of team members that are like minded," she says. "You certainly want team members that have strengths and weaknesses that complement yours, but having the same values in mind is key in building a business."
At the University of Michigan, professors focus lectures, assignments and presentations on applied learning to give students realistic business experience, says Neal.
"They have to quickly apply it to a venture they're working on or maybe they can join a team because it's somebody else's venture--we really take the skill or knowledge and apply it directly to something they're working on so that they can ingrain that knowledge into their work."
Bayer explains that advanced entrepreneurship or master's courses include experiential learning and job shadowing situations that help prepare students for risk tolerance and how to learn from mistakes.
"Having to make the tough decisions first hand and understanding the heartache that comes is hard to teach from a text book," he says. "New entrepreneurs often misunderstand how much risk is associated with operating a business and these experiential classes can greatly help prepare students."
To find success in the long run, it's critical that budding entrepreneurs isolate the industry or field they are truly invested in before jumping into a business venture, says Neal.
"Part of entrepreneurship is passion and when you are going down the route of being an entrepreneur, it is going to be an all consuming activity and you need to be doing something you're very passionate about," he says. "In the toughest times when people are saying 'no' to you all the time, you have to have that commitment to some set of people, to some idea to see through that and persevere."