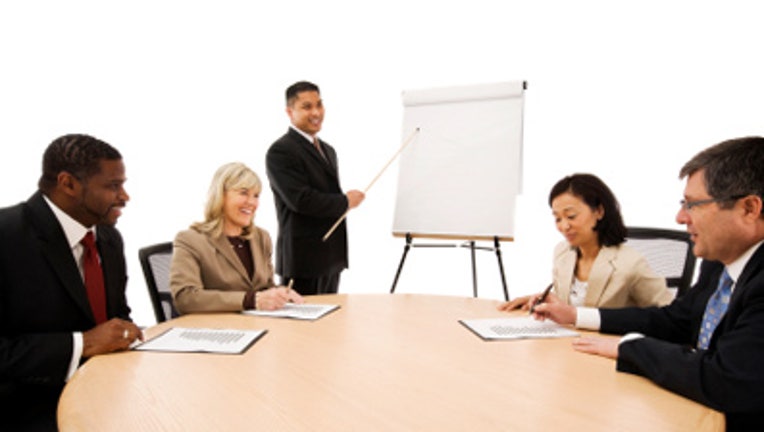 Entrepreneurs have long been the foundation of our economy, and becoming your own boss is often cited as being part of the American dream.
According to a recent survey conducted by 1&1 Internet, 53% of working Americans have "seriously considered" starting their own business. And given the current job market, it's no surprise people are increasingly looking to become self-employed.
When it comes to learning how to start a successful business, A.J. Khubani knows what he is talking about. As the founder and CEO of TeleBrands, one of the largest and most well-known direct response marking companies in the world, he has grown his business  into a global brand.
You may recognize some of Khubani's "As Seen on TV" products like Ambervision, The PedEgg, and The Olde Brooklyn Lantern. As a pioneer in the infomercial business, Khubani has sold hundreds of millions of products over the last 30 years and has launched the careers of many budding entrepreneurs.
"Every economy needs entrepreneurs for growth," he says, but he also warns that life of an entrepreneur can be a roller coaster ride and requires a strong stomach.
Do You Have What it Takes?  
Khubani is quick to point out that "not everyone is cut out to be an entrepreneur." He advises that anyone who is considering the life of an entrepreneur ask themselves the following questions:
How Much are You Willing to Sacrifice? Time is something you'll never get back, and having your own business is an all-consuming experience and you need the support of family and friends.
Khubani notes that the risk of launching a business is massive and likens it to gambling. If you really want to be successful "you have to be all-in" he explains. This means risking everything. Big rewards require big gambles.
Do You have the Discipline? For true entrepreneurs, it's tough to pull the brakes on thinking about their business. You have to be your own marketer, lawyer, financial expert, etc…and it can be overwhelming.
You have to really organize yourself and be willing to spend time working on aspects of your business you may not particularly love, but are necessary. You also have to be smart with your time, particularly when you are starting out on your own.
Can You Take a Hit and Get Back Up? Successful entrepreneurs are resilient and know how to take a hit. Khubani's road to success hasn't been an easy one. After becoming a multi-millionaire at age 26, his luck turned. By the time he was 40, he had filed for bankruptcy and his house was in foreclosure. He has also had expensive legal battles with the Federal Trade Commission and lost millions during the L.A. port strikes. "You can't calculate for everything that's going to happen" Khubani points out.
The mark of resilience is when "you take a tumble, dust yourself off and keep going" and he has done just that. Today, his Telebrands empire is worth an estimated $1 billion.
Does Your Product Have What it Takes?  
For entrepreneurs ready to take the leap, Khubani recommends considering the following before pitching a product:
Solve a Common Problem. A product needs to solve a common problem or it won't sell. Khubani advises budding entrepreneurs to look at what consumers have a passion for and cater to those interests. Kitchen gadgets are always popular, he says, and there is certainly a trend towards pet products. People are willing to pay for products that will make their life easier, so pay attention to consumer needs and popular trends.
Test the Waters. Khubani has test-marketed thousands of products over the last 30 years and advises getting as much real and unbiased feedback as possible. This means soliciting feedback beyond family and friends. However, he is not a big fan of focus groups, saying they don't really test the willingness of a consumer to actually pay for a product. Khubani notes that it's one thing to express interest in a product, but entirely another to actually shell out cash for it.
He also recommends studying competing products and the marketplace. If a product doesn't  meaningfully improve what's already being done, it likely isn't worth pursuing.
Don't Rely on Money as a Solution. Khubani points out that many new entrepreneurs make the mistake of spending money on coaches, lawyers and consultants to solve challenges with their product or business launch before they even get started. If a product solves a genuine problem and tests well with consumers, entrepreneurs need to find a way to get it on the shelves and figure out the rest as they go.