Entrepreneur Uses Technology to Make Wedding Planning More Transparent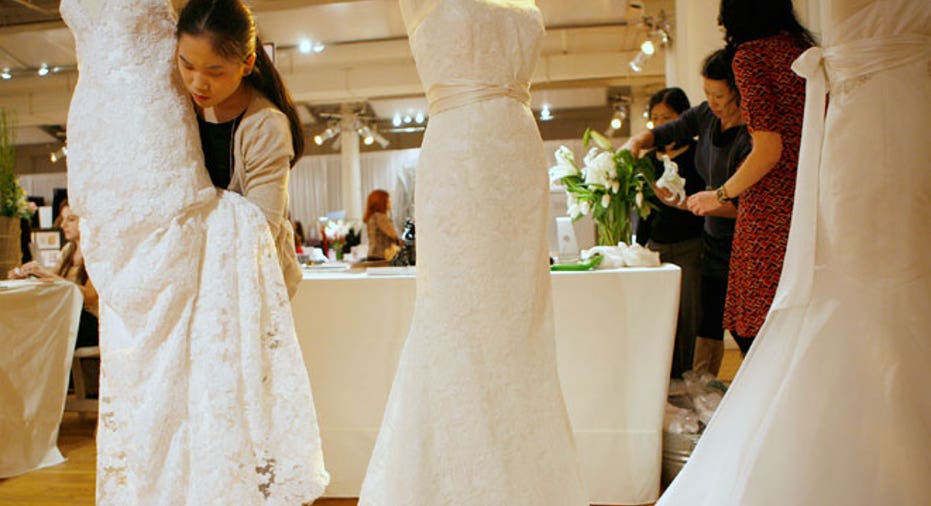 Name: Tina Hoang-ToBusiness name: Wedding Spot, Inc.Years in business: 1Website address: www.wedding-spot.com
Tina Hoang-To got the idea to build Wedding Spot after planning her own wedding in late 2012. She felt overwhelmed by the stacks of wedding packets quickly taking over her coffee table, and the thought of researching hundreds of wedding venues was exhausting. As a venture capital investor who had worked in the technology industry for more than a decade, she realized there was a big opportunity to create a company that could help brides plan their dream weddings without going through all the stress. Today, as CEO of Wedding Spot, Hoang-To is executing her vision of allowing future brides and grooms all over the world to easily search, price and book wedding venues. She will soon add vendors to her site, too.
What problem were you hoping to solve with your business?
For most people, planning a wedding is incredibly stressful, and it all starts with finding that perfect venue. Prior to Wedding Spot, there were many sites with a ton of information about wedding venues, but none of them answered the most important question — what would it cost to have a wedding there? Couples would have to email, call or even visit venues just to get a basic wedding information packet with rental fees. Imagine having to do this for six to seven hundred venues in your area of interest. Sounds terrifying, right?
Wedding Spot was created to solve this precise problem that's been frustrating brides for decades. Working directly with venues, Wedding Spot gathers all the information required to allow newly engaged couples to easily search for venues based on budget, location, style and guest count. Users can "build out" their ideal wedding day by selecting specific services and options to get an instant price quote and then book a site tour with one click of a button.
On the venue side, we are sending them highly qualified brides who have already priced out the venue, which is a huge difference from the typical leads venues get from other wedding sites. Venue coordinators typically spend hours of their time every day responding to poor-quality leads. Wedding Spot brides have narrowed down a long list of venues and end up booking appointments at only one or two venues. On average, our venues are booking one wedding for every three appointments that we set up, which is a striking contrast to the low-single-digit conversion rates for the wedding industry.
Could your business have existed 20 years ago?
Likely not. Twenty years ago, most of the research process for any major purchase happened offline. For example, if you wanted to buy a car, you would visit multiple dealerships and haggle for hours to get a "good" price for your new car. That was what people were accustomed to back then. Consumer behavior has evolved drastically since the introduction of the Internet. Today, consumers have access to so many online tools. By the time they walk into a dealership, they likely have already printed out an itemized quote online and probably know more about the car than the car salesman! We have seen the same evolution for the real-estate industry with the introduction of companies like Redfin, where you can search and get details for properties in the convenience of your own home. Wedding Spot has been successful because we were founded at a time when consumers are used to searching for things online and venues are definitely more open to providing transparency in pricing.
What technology (or technologies) most made your business possible?
There are so many technologies to give credit to, from the front-end Web tools that have enabled us to get our site up after just two months of coding, to the back-end infrastructure and servers that have allowed us in real-time to use complicated algorithms to parse through a vast amount of information and serve instant quotes to our users. But I would have to say the most important piece of technology that has contributed to our growth would be on the sales side, with online meeting and collaboration software. We demo our product to venues using an online meeting tool, and our small sales team has been able to onboard hundreds of venues a month from all over the United States. This would not have been possible if we had to travel to each venue to simply explain how Wedding Spot works. It's amazing what these online collaboration tools have done for companies and salespeople all over the world. And best of all, there are so many free tools that exist today for startups like us!
What technology can't you live without?
Google Apps, for sure. My whole life is in my Google Calendar. There's just so much going on every day — between the meetings, calls and events — that I need to be religious about adding everything to my calendar. My husband is going to laugh when he reads this, but we even book our dinner dates on each other's calendars. Gmail is also another big part of my day-to-day flow. Email is the primary communication channel for most people these days, so you can imagine the importance of staying on top of it. And lastly, our team uses Google Drive daily to share docs, spreadsheets and other files with each other. So yes, we are very loyal and appreciative Google customers.
If you could hire one extra person right now, what would you have them do?
A salesperson! We're growing quickly, and the bottleneck right now is definitely not lack of supply-side demand (i.e., venues interested in signing up). But rather, we don't have enough people internally to onboard them fast enough. With each venue, we need to walk them through a quick demo of Wedding Spot and then start the process of gathering all the information we need to build out their venue-listing profile on our site. We're planning on hiring more employees to grow our business development team so that we can bring Wedding Spot to every major U.S. city by the end of this year.
What technology do you wish existed that doesn't?
When we were planning our wedding, collecting addresses and managing the guest list and RSVPs was a tremendous pain. I did some online research but didn't find any tools that were great at solving this problem, so we ended up just inputting everything into Excel and then sharing a Google Doc. Then we emailed or called our family and friends for their addresses to mail out the invitations. There is probably a better way to do this by leveraging technology. Wedding Spot is actually going to take a crack at building a product over the next month to try to solve this problem for our brides and grooms. So stay tuned!
What app are you relying on most right now?
At the moment, I'm going to have to say LinkedIn. We've been ramping up our PR efforts lately, and LinkedIn has been a valuable resource to help find common connections to media contacts that would be a good fit for us. We're also starting conversations to raise our next round of funding, so again, LinkedIn has been a great tool to get us in front of the right people within venture capital firms. As any entrepreneur should know, an introduction goes a long way. You should always work on building your network and leveraging it as much as possible.
What technology do you think is most overrated?
Snapchat. No offense to the team at Snapchat! I think it's a cool concept, and I'm sure people are having fun with it, but it really baffles me to see the valuations that these types of consumer apps are getting these days. An app that allows you to send photos that disappear after a few seconds is valued at $4 billion dollars! I guess I'm still pretty old school in that way of thinking. I'm most passionate about technologies and people that solve real-life problems in very creative and innovative ways. For example, what Box and Dropbox have done for the storage industry or what Lyft and Uber have done for the transportation industry.
What's the most valuable non-tech skill an entrepreneur needs?
Be the best salesperson that you can be. I cannot stress [enough] how important selling is for an entrepreneur. When you go out to raise money, you are pitching yourself and your vision to investors. Being able to tell a good story is everything, especially in the seed round. Beyond that, you are constantly selling to everyone around you. You are selling the startup dream and your growth trajectory to motivate your team and recruit others. You are selling your product and value proposition to customers to generate revenue. People need to believe in you, and to be honest, that starts with you. Most of the successful founders I have met in my venture capital days have always believed that they will succeed. The passion and determination came across in every conversation, and you just never doubted that they would make it as an entrepreneur. I think that's the most important skill you can have — being able to sell that pure resilience and desire to succeed to the people that matter to your business.
Originally published on Business News Daily.