Entrepreneur Turns ADD Struggles Into Educational App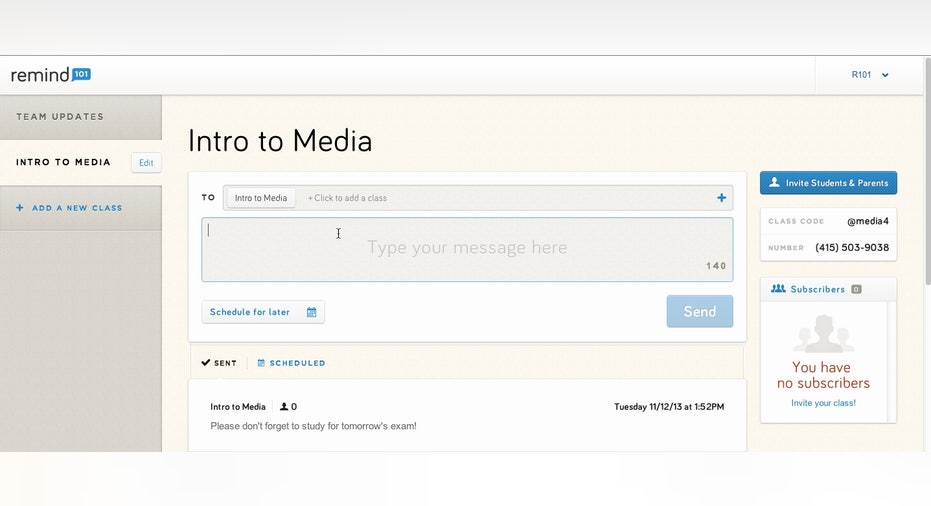 Small Business Spotlight: Remind101, @remind101
Who: Brett Kopf
What: A messaging service for teachers to communicate with students and parents
When: 2011
Where: San Francisco, CA
How: Remind101 co-founder Brett Kopf says his company's messaging service for teachers to reach out to students and parents was inspired by his own learning experience.
"I have ADD and I'm dyslexic, and school was really difficult for me. I wanted a product like this, so I teamed up with my brother to make it," says Kopf.
At its core, Remind101 is a simple system in which teachers can text message students and parents without revealing their personal phone numbers, using either the company's iPhone or Android app or the web service. Students and parents don't communicate back – it simply serves as a reminder system for upcoming assignments or events.
Kopf says the company has raised $4.5 million; the next focus of the company will be monetization, as Remind101's service is free. Kopf says he and the team are currently working on figuring out a way to make money through a product with added value for parents.
Biggest challenge: "When you scale so fast … it's a challenge keeping up with the technology on a small team with 15 people," says Kopf. He says the company recently surpassed the 10-million-user mark.
One moment in time: "I'm most proud of hearing the three things teachers tell me, that it saves them time, students turn in more homework and parents are more engaged," says Kopf.
Best business advice: "Build a simple product and solve someone's problem," says Kopf.