'Entrepreneur of the Year' on Becoming the Chipotle of Real Estate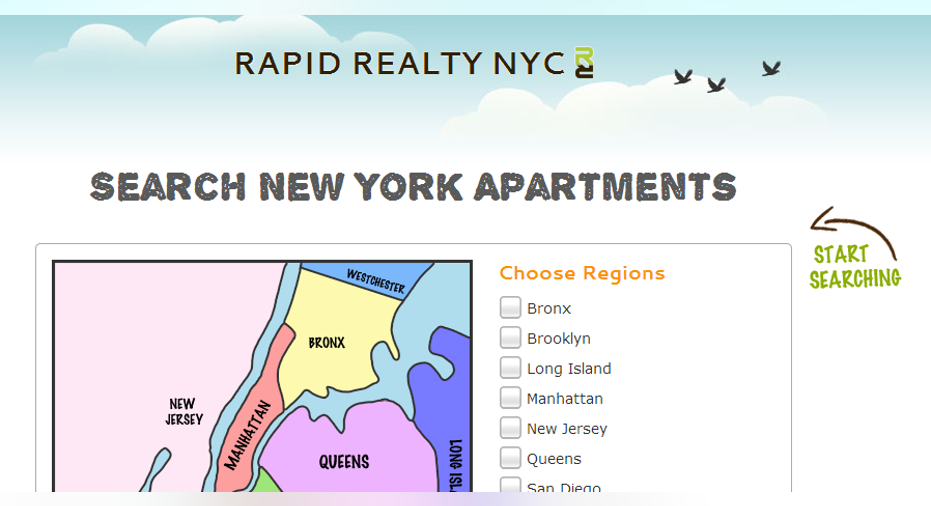 When it comes to racking up awards, Rapid Realty CEO Anthony Lolli is moving fast. Earlier this month, the entrepreneur, who founded New York City-based franchisor Rapid Realty in 1998 at the age of 21, received the Golden Bridge Award for Entrepreneur of the Year (previous recipients include Mark Zuckerberg). Next week, he'll be given a Silver Stevie Award at the International Business Awards held in Barcelona, Spain.
"Sometimes being the founder or CEO is a thankless job, because you're the one giving awards, so it's rewarding [to receive these]," says Lolli. He says he is especially proud of being recognized as an innovator in a non-technology field like real estate. Unlike many in tech, Lolli's rise to the top hasn't been an overnight success. The company chugged along as a small mom-and-pop shop for eleven years, until Lolli decided to turn Rapid Realty into a franchise business. Lolli says franchising became a necessity as he was trying to grow. "I sat down with seven of my top salespeople and said, 'Let's grow the company,'" says Lolli, who offered them positions managing new corporate stores. "Within a week, they all left me independently to start their own real estate offices, taking my customers and my salesforce." Lolli says the experience opened his eyes with regard to motivating top talent. "People don't want to manage; they want to own. That's the problem: they have a glass ceiling, especially within the real estate industry. The most they can aspire to be is top salespeople," says Lolli. Today, there are 64 Rapid Realty locations within all five New York City boroughs, and just this month, Rapid Realty expanded to San Diego. Next up is Boston; from there, Lolli says he's exploring the Florida market and San Francisco.Innovating in the Real Estate Business Lolli says Rapid Realty's quick expansion can be attributed in part to the company's proprietary technology, which includes a transaction management system, payroll system and internal database. "I personally designed and built it with a team – it's the heart and lungs of the operation," says Lolli. He says one of the main issues facing potential renters in real estate markets like New York City is that agents are restricted to working in particular neighborhoods, limiting the number of apartments they can show. At Rapid Realty, though, agents have access to every listing in the network's inventory, which promotes cooperation and competition, says Lolli. Additionally, Rapid Realty boasts a unique (for the real estate business) structure, in which employees specialize in different aspects of the transaction. "We have a showing agent position, a listing agent position and a closing agent position," says Lolli. "You're not bogged down doing the entire transaction and you can hone your skills." Lolli likens it to Chipotle, in which each employee oversees a specific task in order to make a burrito. "You have an organized system where people know their job and do it well with smiles on their faces," says Lolli.What It Takes to Be a Franchise Owner When it comes to franchising, Lolli says he looks for "intrepreneurs" rather than "entrepreneurs." "If you want to be Steve Jobs and create something and take 20 years to be an overnight success, this isn't for you," says Lolli. "If you want to own one, two or potentially ten Apple stores and grow the brand, this is the company for you." In addition to picking people he says he can kick back and have a beer with, Lolli says he looks for three main qualities in franchise owners. Aside from intuitiveness, Lolli says all Rapid Realty franchisors need to have realistic expectations. "What does success mean to you? You're not going to be laying out on the beach," says Lolli, stressing the hard work that comes along with the position. Personally, Lolli says he works 20 hours a day and sleeps for the rest of the time. "Why sleep when you're living your dreams? I'm excited to see what's happening next," he explains. And lastly, Lolli says all potential franchise owners need to understand the personal responsibility that comes with being a leader and a manager of people. "In a leadership position, you can never have a bad day. You need to have a Teflon personality, to handle day-to-day struggles," says Lolli.