Enduring Dreams and Moving On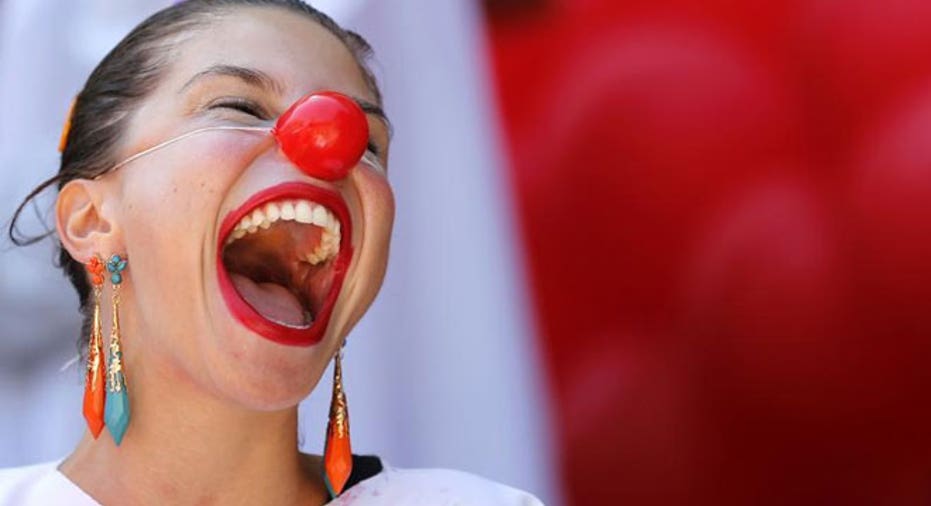 Sandy is a shelter dog. Yes, that Sandy. The irresistible golden-haired critter that steals a couple of heart-tugging scenes in the Broadway musical Annie. Doesn't that make you smile big?
When I recently decided to go with my sister, Sue, to see this classic play about dreams coming true, it was admittedly just to be a tag-along. For years it has been her desire to see it on Broadway and something has always gotten in the way. This time we were determined.
I was prepared to share a great memory with my sister and to take in a story I, frankly, knew nothing about. I hadn't a clue, except for cultural references to Miss Hannigan and Daddy Warbucks and, of course, the famous song, "Tomorrow." Over lunch prior to our matinee, Sue told me she'd seen a television segment on the dog and that it was a rescue dog.
According to a Los Angeles Times article, animal trainer William Berloni saved a dog that was to be euthanized when he went on his search to cast one for the production. As Jamie Wetherbe writes in the piece, Berloni is consistent – he found the original Sandy in 1976 by spending $7 to rescue a dog that was to be euthanized the following day.
One dream already coming true, courtesy of an animal trainer with a soul.
When we got to our balcony seats, the drop was so steep in the stately Palace Theatre that my sister, who has a great fear of heights, sat paralyzed and afraid to look down at the stage. Determined that she have a phenomenal experience, I talked to the usher and then dashed down to the box office to see if there was a floor seat available for her. In what I can only say was a dreamy blur of activity, we found ourselves in possession of two fantastic orchestra seats.
Filled with gratitude, I suppose it was no wonder I had tears streaming down my face when optimistic, homeless Annie – endearingly and gorgeously played by Taylor Richardson -- belted out "Tomorrow."
As I write this, my last column for FOXBusiness.com, and imagine new opportunities for my life, I feel the ripple effects of a story that sustains for a reason. Dreams endure. Sometimes they come find us. Annie's dream was not to be adopted by someone wealthy, it was to find her parents; her dream was love. Daddy Warbucks' intent was not to adopt an orphan but to listen to his marketing team and take one in for Christmas to better his image; he was enchanted by Annie and found a parental love he had never dreamed of. By contrast, Miss Hannigan's dream was to walk on "Easy Street" no matter how unscrupulous she had to be to do it; she went to jail.
What rich themes.
Lots of people rolled their eyes when I mentioned going to see Annie. Really? It's a kids' play. I was right there with them, yet intrigued enough to take an afternoon and partake in its seemingly simple joys. How often do I do that? As I so frequently advocate in my writing, the idea was to stay open. The result was waves of delight washing over me.
I see very little in life as coincidence. The tickets were purchased months ago. I found out just days before the show that a wonderful run of five years and more than 500 columns would end with FOX Business. How could I have known the play's message would fall on me so beautifully in this moment in my life?
Early in the play when people were being cruel to Annie, one little girl in the audience yelled, "I love you, Annie." Later, during a musical number, there was a technical difficulty with the movement of the set and they had to stop the show for a few minutes. The audience applauded in support as they worked it out. It reminded me of the times I've been in sports arenas when a singer forgets the words to "The Star-Spangled Banner" and everyone chimes in to smooth over the mistake. Lovely human gestures.
As I open myself to new adventures, it is my vow to put into practice all the things I've been espousing in Game Plan over the years – patience, openness, following one's gut, using one's gifts, staying true to one's values. For a while now I've been living my dream of being able to reach as many people as possible through my writing and it will continue via my blog (see tagline below) and upcoming books.
I extend the utmost in gratitude to my readers for coming along on my magic carpet ride. It's taking a little detour, so hang on and let's all be surprised at what happens next. In the words of author, philosopher and civil rights leader Howard Thurman:
"Don't ask yourself what the world needs; ask yourself what makes you come alive. And then go do that. Because what the world needs is people who have come alive."
Looking forward to all my tomorrows.
Nancy Colasurdo is a practicing life coach and freelance writer. Her Web site is www.nancola.com and you can follow her on Twitter @nancola. Please direct all questions/comments to FOXGamePlan@gmail.com.