Employees Want Cash for Christmas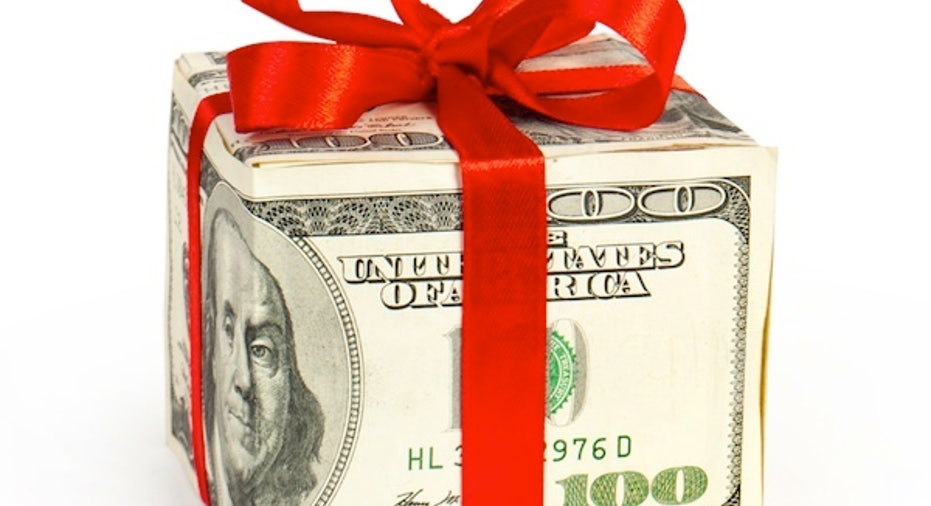 While a white Christmas might be nice, the majority of employees say a little extra green would make this holiday season extra joyous, new research shows.
In data from jobs and career community Glassdoor, nearly three-quarters of workers named a cash bonus among their top choices for employer-gifted holiday perks this year, followed by a salary raise. Workers said they would also appreciate paid time off that doesn't count against vacation, grocery gift cards, the opportunity to work from home for a year, company stock, health care subsidies and gym memberships.
For the second straight year, holiday parties — even with an open bar — pleased few employees. Just five percent of the employees surveyed were happy with a holiday party as year-end bonus.
Rusty Rueff, Glassdoor career and workplace expert, said regardless of the gift, employers must explain what made it possible.
"For example, are we partying tonight because the company achieved its annual goals?" Rueff said. "It's essential to explain to employees what made a perk possible, so they understand their hard work is appreciated and recognized, as well as providing history and context if next year isn't as good."
One of those perks, time off, might be hard to come by. Even though many employees want to get a little rest and relaxation in around the holidays, more than a quarter think it will be harder than it was last year to take time off. Just 8 percent say it will be easier.
Rueff advises supervisors to communicate holiday vacation policies early in order to give workers time to plan their schedules.
"Employees will appreciate hearing how to best handle vacation requests and hav[ing] a reminder of office holidays and any work-related holiday celebrations," he said.
In turn, employees wanting time off should set up time to speak with their boss or supervisor as soon as possible, Rueff said.
"The more time you give your boss to plan and the more prepared you are to handle your work responsibilities, the better chances you'll have in securing the time off," Rueff said. "First come, first served usually works when it comes to time-off requests."
The survey also looked ahead to workers' goals once the holidays pass. As they look toward 2013, employees have a number of work-related resolutions they hope to accomplish. Nearly one-third of workers surveyed named getting a raise as their top New Year's resolution, while 23 percent want to look for a new job. Employees also hope to improve performance ratings from supervisors, attend work-related training, use all vacation days and socialize with work colleagues more frequently.
"As employment confidence gradually improves, it's no surprise to see employees looking to wrest back control over their own destiny, which is why we see their focus on more money, a new job or a fresh commitment to their on-the-job performance," Rueff said. "But good economy or tough economy, adequate and expected take-home pay is always top of mind, and employees are sending a clear message that they want this most — not only during this holiday season, but next year too."
The study was based on surveys of more than 2,000 U.S. workers over the age of 18.
Follow Chad Brooks on Twitter @cbrooks76 or BusinessNewsDaily @BNDarticles. We're also on Facebook & Google+.