Employees Get Pinched: Health Insurance Costs More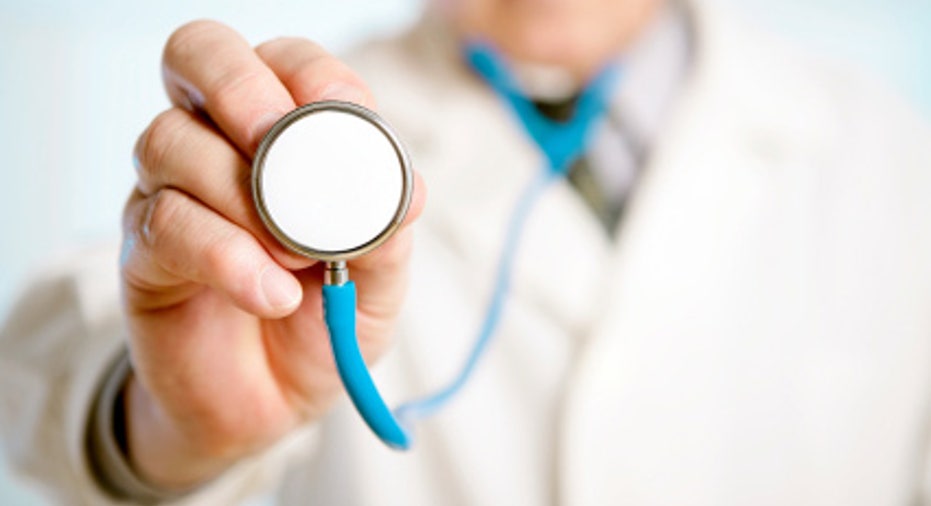 Health-care costs may have stabilized for employers and employees over the last year, but that doesn't eclipse the fact that costs have shot up 40% for employees over the last five years, according to a Towers Watson survey released Thursday.
That rate, double the rate of inflation, points to why employees can expect changes in health plans and benefits as employers take more aggressive steps to manage rising costs.
Employee share of costs increased 9.3% from 2011 to 2012 rising from $2,529 to $2,764, according to the Towers Watson/National Business Group on Health Employer Survey on Purchasing Value in Health Care.
Total employee cost share, including premiums and out-of-pocket expenses, climbed to 33.4% in 2012 from 33.2% in 2011, partly because of subsidy shifts for dependents, as nearly half of companies increased employee contributions in tiers with dependent coverage.
True, health-care costs per employee are expected to rise only 5.9% up to $11,664 in 2012 as compared to 5.4% or $10,982 in 2011. But, the situation has reached a tipping point, and employers are embracing culture change to make health care affordable for organizations and employees.
As elements of President Barack Obama's health-care reform continue to be rolled out, one of the biggest changes will hit the market in 2014 when state's offer health insurance exchanges to give consumers without coverage the ability to shop for a plan. Those who can't afford coverage can enroll in Medicaid or receive a federal tax credit, depending on their income.
The survey reports only 23% of companies are very confident they will continue to offer health-care benefits for the next 10 years, down from a peak of 73% in 2007. Only 3% of employers are somewhat or very likely to discontinue health care plans for active employees without financial subsidy in 2014 or 2015.
Forty-five percent are somewhat to very likely to offer an employer-sponsored health plan to only a portion of their population and direct ineligible employees to insurance exchanges.
Exchanges also will impact retiree—particularly pre-65-year-old retiree—medical offerings. This group pays a considerably larger share of coverage costs than active employees—nearly $4,226 yearly in premiums for single-only coverage and over $10,500 annually for family coverage.
Sandy Ageloff, health & group benefits leader at Towers Watson says 10% of employers with a retiree medical program currently offer subsidies through account-based health plan (ABHPs), alternatives much like 401(k)s. ABHPs provide a tax-favorable savings opportunity for both health and retirement.
Today, 59% of companies have an ABHP in place for active employees, with another 11% expecting to add one by 2013.
ABHP enrollment has nearly doubled in the last two years—surging from 15% in 2010 to 27% in 2012.
About 10% of respondents say employees and dependents enrolled in ABHPs are better at reducing lifestyle risks than those enrolled in non-­ABHPs.
ABHPs will not necessarily result in lower costs without significant enrollment. And, the survey says, ABHPs can be effective if they are part of a broader strategy. Experts says employers who take a comprehensive approach to ABHPs gain the greatest advantage by increasing employee and provider accountability and cultivating smarter health care consumers.
Employers cannot just increase employee deductibles or copays, says Shub Debgupta, chief executive officer of Wiser Together Inc. They have to employ strategies and tools that take employee support to the next level, providing opportunities for employees to learn, compare, connect and decide when making health decisions.
Rewards and incentives
To help reduce health costs, employees and, in some companies as many as 40% of spouses, are being introduced to achievement- based standards to earn financial rewards and avoid penalties that pinpoint specific outcomes for issues like weight control, cholesterol level and tobacco use.
The survey says next year 21% of companies will provide employees with information about health- care service pricing and quality and adopting decision-making support tools that drive employees to quality providers in specialty care networks.
"We'll often see employers and health plans waiving copays for a diabetic employee who manages the condition through evidence-based medicine protocols," says Ageloff. Or, an employee who uses a specialty care network—e.g., a center of excellence for a hip replacement—may have the cost of travel expenses or deductibles waived if travel to another state or city is required for the procedure.