Employee Time Wasters: Email and Co-Workers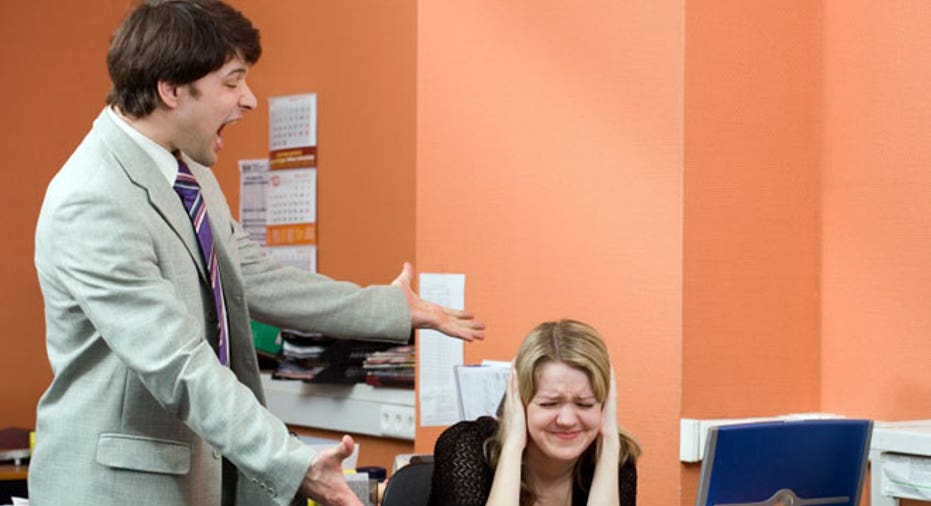 Dealing with annoying co-workers and office politics are just some of things keeping employees from being as productive as possible, new data show.
Nearly 70 percent of employees waste as much as two hours each week on non-work tasks, with 11 percent spending more than five hours a week on tasks that detract from their productivity, research from BOLT Insurance Agency revealed.
The biggest time wasters for employees are meetings, office politics and fixing co-worker's mistakes, the study found. Other things keeping employees from getting work done include annoying co-workers, overbearing bosses, the Internet, email and busy work.
Wasting time has a huge effect on a company's bottom line. The data shows U.S. companies lose more than $134 billion annually from employees spending time on tasks that aren't work-related.
Football season is one of the worst times of the year for employers. The research found that employees wasting time by tending to their fantasy football teams costs employers in the U.S. a combined $1.1 billion each week.
When it comes to Internet use, more than 60 percent of the employees admit to spending time surfing websites that aren't work-related. Facebook, Linked In, Yahoo, Google, Amazon, Twitter and Pinterest are the sites they spend the most time on.
Not all website surfing is just for pleasure. Nearly half of the employees surveyed have spent time online at work looking for another job.
The research found a number of reasons employees aren't staying on task each day:  they don't feel challenged, their hours are too long and they have no incentive to work harder. Being bored and feeling underpaid are other reasons employees waste time at work.
While many employers might think limiting access to the Internet will keep employees more on task, that's not necessarily the answer, the study found. Sixty percent of the workers use a smartphone or tablet to access websites that their employer has blocked.
Despite the wasted time, U.S. employees are still among the most productive in the world. The data shows that in terms of GDP per hour worked, the U.S. ranks second worldwide, trailing only Norway.
Additional information can be found in the infographic below, composed by BOLT Insurance Agency.
Follow Chad Brooks on Twitter @cbrooks76 or BusinessNewsDaily @BNDarticles. We're also on Facebook & Google+.