EMC Excites the Street With Dividend Debut, Buyback Boost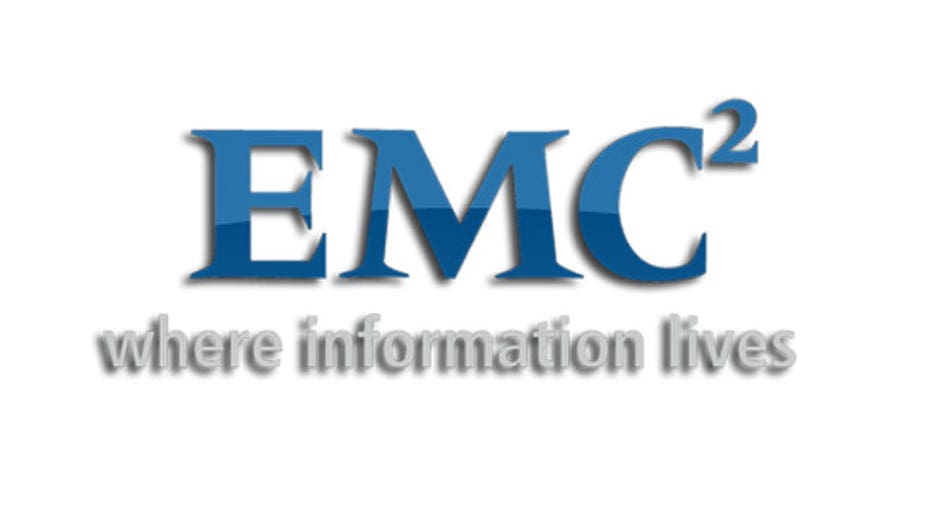 Joining a parade of companies that have sped up plans to return cash to shareholders, data storage equipment maker EMC (NYSE:EMC) impressed Wall Street on Thursday by debuting a quarterly dividend and boosting its share-buyback program to $6 billion.
EMC's lackluster stock soared as much as 6.3% and edged closer to the break-even point on the year following the news.
The technology company unveiled the moves as part of what it called an expanded capital allocation strategy that reflects management's confidence in the company's long-term business prospects.
In a statement, EMC CEO Joe Tucci said the company's strategy to focus on cloud computing, big data and trusted IT has been "embraced by customers and the market, and we continue to execute extremely well." Tucci said, "This, combined with our financial strength, enables us to continue to invest wisely in promising opportunities and also expand returns to shareholders."
At the forefront of this strategy, EMC's board of directors approved the start of a quarterly cash dividend of 10 cents a share. The new dividend will be payable on July 23 to shareholders of record as of the close of business on July 1.
Additionally, EMC said its board signed off on bolstering the company's share-buyback plan to $6 billion over a three-year period ending December 31, 2015. Previously, EMC had the authority to repurchase just $1 billion in 2013.
The company said it anticipates buying back $3.5 billion of its own shares by the end of the second quarter of 2014, including $500 million repurchased so far this year.
EMC also said it plans to add debt to its capital structure in the near term, but still keep its investment-grade profile and a flexible balance sheet that provides the ability to make strategic acquisitions.
EMC said the latest moves aren't expected to have a material impact on its business outlook, which was disclosed on April 24.
Shares of Hopkinton, Mass.-based EMC enjoyed a 5.16% bounce to $24.89 on Thursday, trimming their 2013 loss to 1.6%.