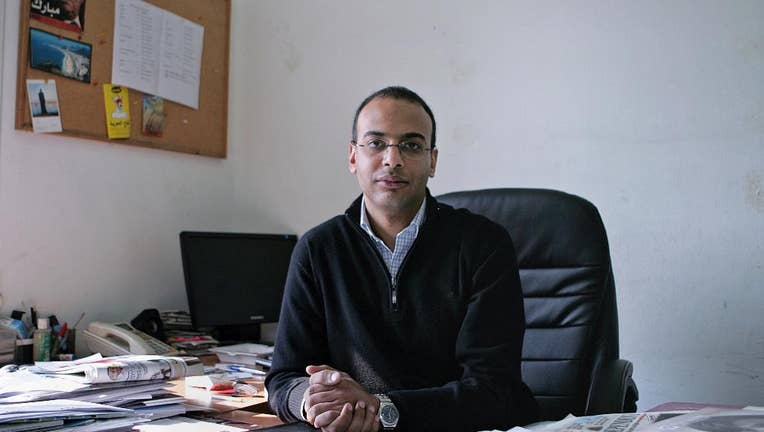 Egyptian human rights organizations have been under intense pressure at home, targeted with arrests, asset freezes, travel bans and a grinding, yearslong government investigation.
But the groups are also under pressure online, targeted by volley after volley of malicious emails, according to a report published Thursday by a prominent internet watchdog.
More than half a dozen groups have been targeted, including the prominent Cairo Institute for Human Rights Studies, and the Egyptian Initiative for Personal Rights, a group founded by investigative reporter and rights advocate Hossam Bahgat, according to Citizen Lab, an interdisciplinary research group based at the University of Toronto's Munk School of Global Affairs.
Also targeted was the Egyptian Commission for Rights and Freedoms, the Nadeem Center for Rehabilitation of Victims of Violence, and Nazra for Feminist Studies, according to Citizen Lab. So too were the Association for Freedom of Thought and Expression and a seventh, unidentified group.
The emails were disguised as messages about the government's sprawling investigation into the funding of non-governmental organizations, also known as Case No. 173. The emails directed recipients to knockoff websites aimed at harvesting internet passwords.
Citizen Lab said whoever sent the more than 90 malicious emails followed the government's investigation closely. Within hours of lawyer Azza Soliman's arrest at her home in December, for example, several of her NGO colleagues received booby-trapped messages purporting to carry copies of her arrest warrant.
Citizen Lab said it found snippets of Egyptian slang in the code used to design the malicious websites but stopped short of blaming anyone for the campaign.
An Egyptian Interior Ministry official denied the government was involved, telling The Associated Press that prosecutors had not authorized surveillance in the NGO case. He spoke on condition of anonymity as he was not authorized to address the issue publicly.
___
Associated Press writer Heba Afify in Cairo contributed to this report.