Elvis Presley's former Beverly Hills estate for rent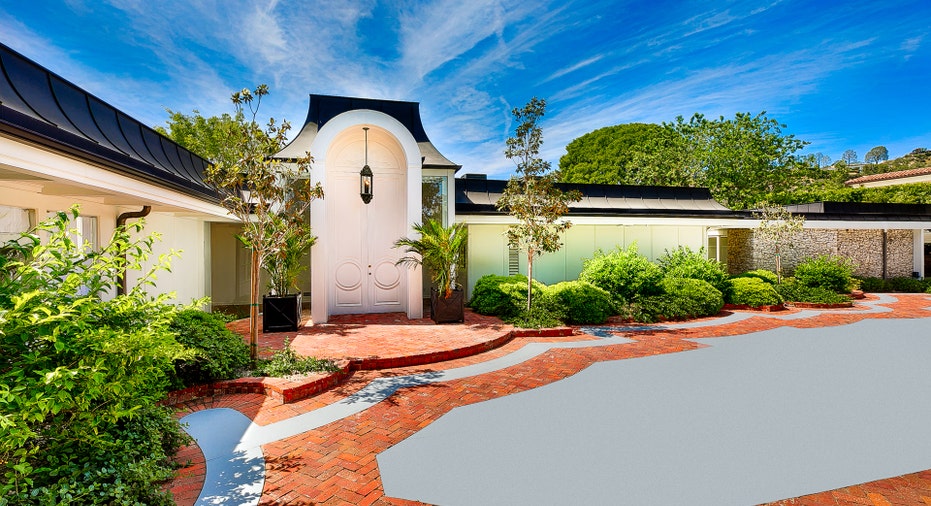 Elvis Presley's Beverly Hills estate is available for rent, but it comes at a price.
Those looking to stay in the space once owned by The King of Rock and Roll will have to dish out some cash—at least $20,000 to be exact.
Guests looking to stay at the estate must stay a minimum of five nights at a current rate of about $4,000 a day, according to a listing on HomeAway.
Located atop a small cliff in the Trousdale Estates section of Beverly Hills, Presley's former home features four bedrooms (sleeps eight people), five bathrooms and nearly 5,400 square feet of space, as well as a guesthouse. Every room has floor-to-ceiling windows and glass walls, while the backyard boasts a pool and a lounging area. The original gates that Elvis would talk to fans through still remain a part of the property.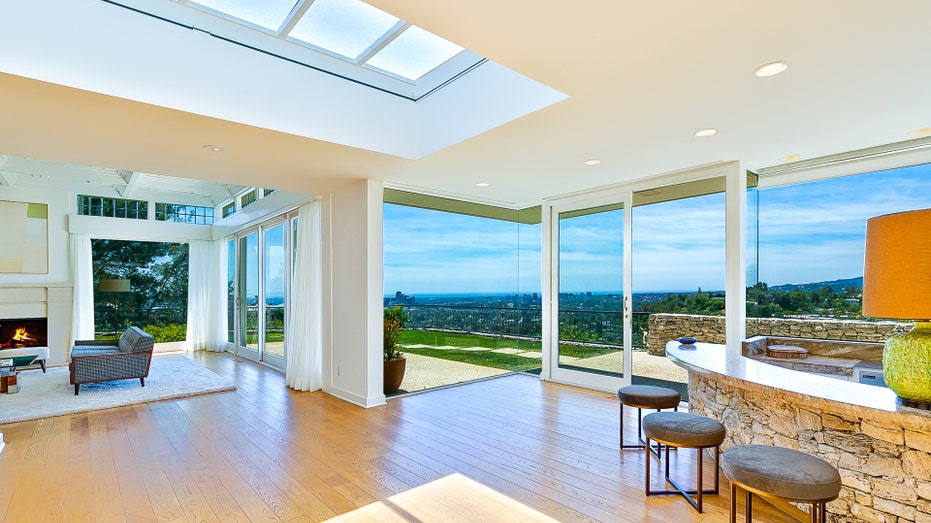 Presley bought the home for $400,000 in 1967, according to Zillow, and lived there with then-wife Priscilla (whom he married the same year) and daughter Lisa Marie. High neighbors at the time included singers Frank Sinatra, Ray Charles and actor Tony Curtis. After the Presleys divorced in 1972, Elvis continued living at the property while Priscilla and Lisa Marie moved to another home in Beverly Hills.