Electric Bills on Pace for First Drop in 14 Years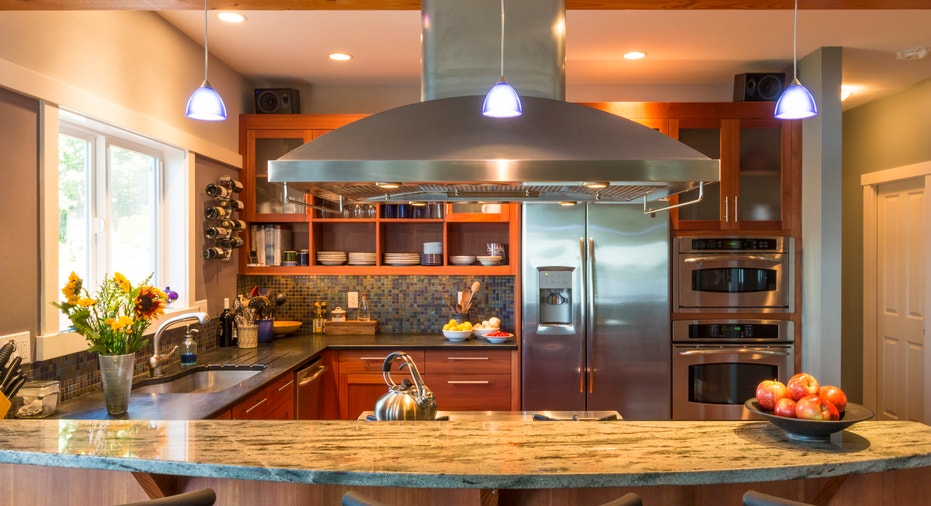 Americans are saving money on their electric bills this year, as prices close in on their first decline in 14 years.
Residential customers paid an average of 12.4 cents per kilowatthour in the first half of 2016, according to the Energy Information Administration (EIA). That's 0.7% lower compared to last year. If prices stay on course, annual electricity prices will post a decline for the first time since 2002, largely due to the falling cost of natural gas.
Based on the EIA's calculations, a monthly electric bill of $100 in the first half of 2015 was the equivalent of a $99.30 bill this year—small savings, but a rare decline nonetheless.
Electric bills have increased in recent years. Nominal residential prices have risen 1.9% on average every year for the past five years. Price increases were roughly consistent with overall inflation.
Households in Alaska, Hawaii, New England and the West South Central regions saw the biggest declines between January and June this year. West South Central covers Oklahoma, Arkansas, Texas and Louisiana.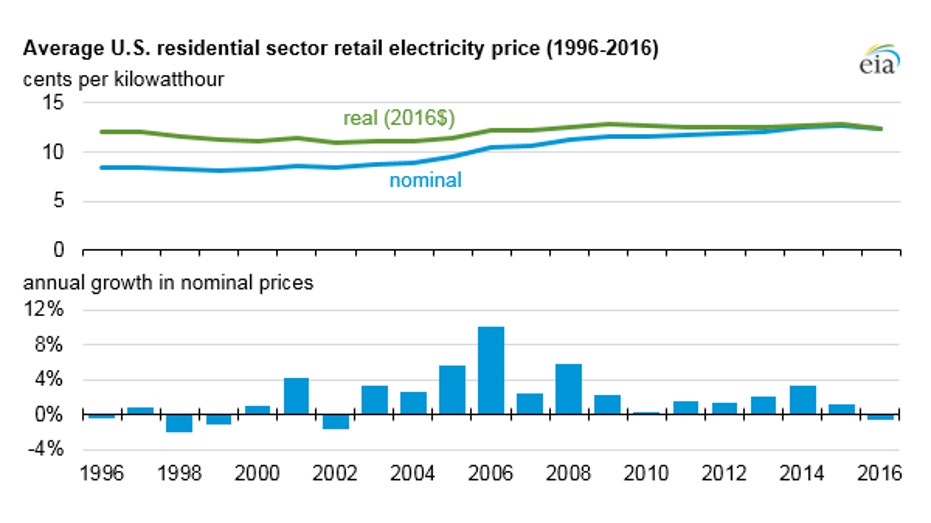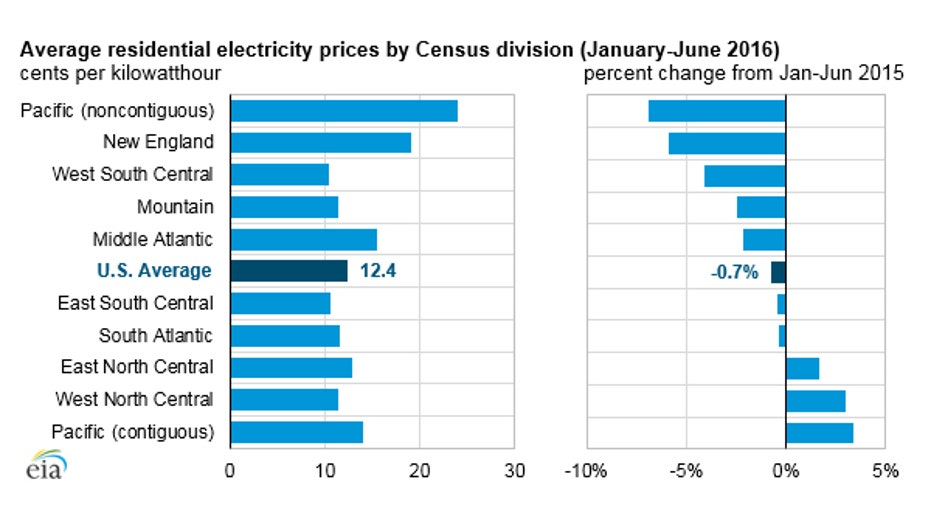 States in the Midwest and Pacific actually posted higher electricity prices, bucking the overall trend.
The declines in most regions were driven by lower fuel costs, particularly natural gas, which slipped 28% year-over-year to $2.58 per million British thermal unit.
New England got an added boost thanks to larger supplies of natural gas in the area. New pipelines have increased the availability of cheap natural gas for power plants.
Meanwhile, Hawaii residents got a reprieve from the typical sky-high electricity prices there amid falling oil prices. Most electric-generation units in Hawaii are fueled by petroleum.