Einhorn Ups Apple Stake, Waiting for 'Blockbuster Product'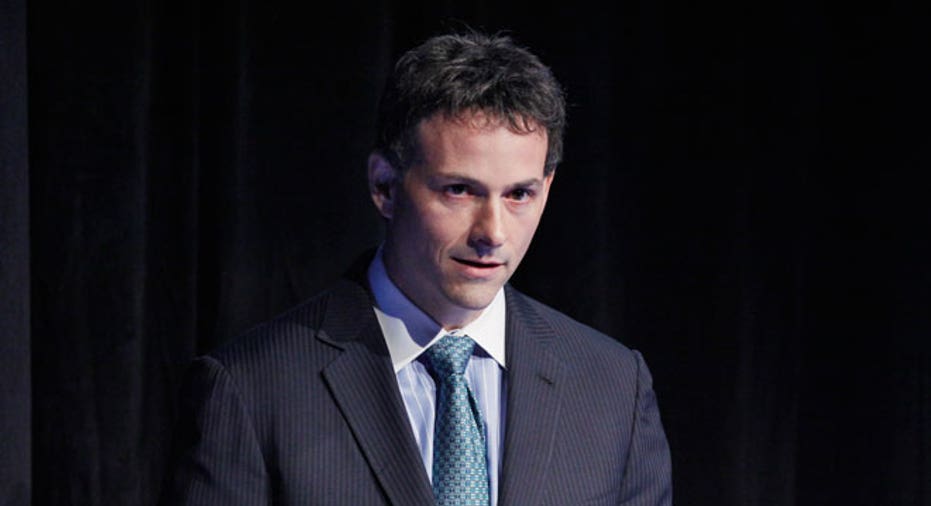 David Einhorn is a fan of Apple's (NASDAQ:AAPL) dividend hike and expanded buyback program, as the tech giant aims to unleash more of its cash.
Speaking to shareholders of his firm, Einhorn said Greenlight Capital's biggest loss in the first quarter came from Apple amid "disappointing earnings and a diminished forecast." But he said Greenlight added to its position in Apple, which last month announced plans to return a total of $100 billion to shareholders by the end of 2015.
"Our thesis remains that Apple has a terrific operating platform and that its loyal, sticky and growing customer base will make repeated purchases of a growing portfolio of Apple products," Einhorn said. "Apple took a major step forward by issuing debt and announcing it will return $100 billion to shareholders over the next three years. This is a vastly more shareholder friendly capital allocation policy than where Apple stood a few months ago."
Einhorn added that he is just waiting "for the release of Apple's next blockbuster product."
The hedge fund activist went toe-to-toe with Apple in an effort to derail a proxy proposal that would have eliminated Apple's ability to issue preferred stock without a shareholder vote. Einhorn, who has urged Apple to return some of its cash to shareholders, filed a lawsuit that alleged improper bundling of three proxy issues, including the one he opposed.
While Apple CEO Tim Cook called the lawsuit a "silly sideshow," a judge agreed with Einhorn and Apple was forced to pull its proposal from a shareholder vote.
Apple unveiled the changes to its dividend and share buyback when it reported first-quarter earnings late last month. After Apple's announcement, a Greenlight Capital spokesperson released a statement praising the move.
"We applaud Apple's decision to borrow money and return excess capital to shareholders, an idea that was off the table only months ago," the spokesperson said. "This positive development represents a more shareholder friendly capital allocation policy and demonstrates the conviction of Apple's management and board in the company's future."
Shares of Apple were trading $2.29 lower at $458.42 Tuesday afternoon.