Eight Things You Need to Know About Layaway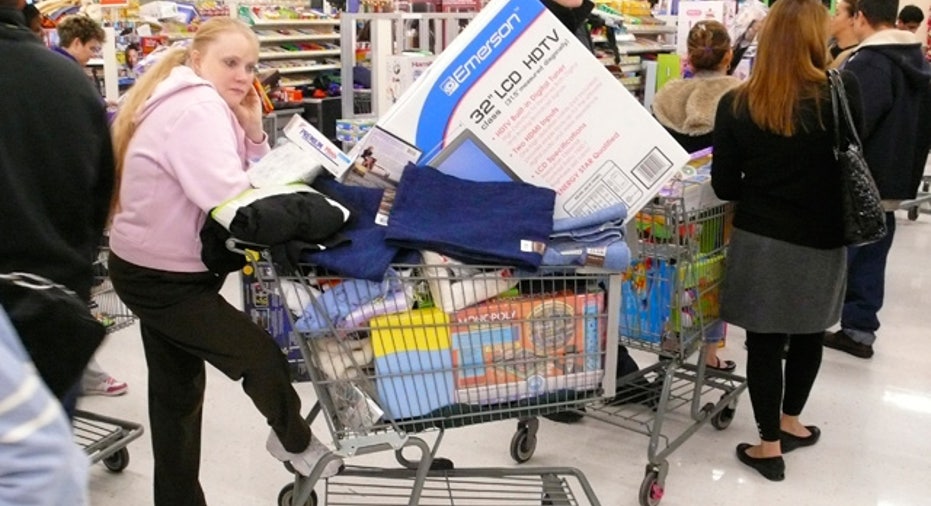 Layaway Makes its Comeback
They say if you wait long enough, everything comes back into fashion.
That's true for one trendy item for retailers this year -- layaway programs.
Flip on the TV, peruse a newspaper or visit an online site and you'll discover a host of major retailers offering layaway -- either for the holidays or throughout the year.
"Layaway never completely went away," says Daniel Butler, vice president of retail operations for the National Retail Federation.
For many smaller retailers, especially those in rural locations, layaway has always been "a way they could service their community and be competitive," he says.
While layaway currently lacks the explosive popularity of gift cards, it's a trend that bears watching, says Butler. Depending on consumer reaction, stores offering holiday layaway could extend their programs year-round, and retailers without layaway could make it available, he says.
The smartest move for consumers using layaway is to step back and look at the big picture.
Calculate "exactly what are you paying for the product," says Nadine Samter, attorney with the Federal Trade Commission. It's equally important to note when you can collect your items and what happens if something goes wrong, she says.
Considering layaway? Here are eight things you need to know.
Availability May be Limited
Just because a retailer offers layaway doesn't mean it's available at every location. And some retailers only offer layaway on certain items.
Call first or go online before showing up at the store. Websites will often spell out which locations and items are included in the program. Some stores also offer layaway through their online sites. But be careful because the rules can be different for online layaway than if you put something on layaway in the store.
In some cases, online layaway is run through a third-party entity rather than the retailer, says Katherine Hutt, spokeswoman for the Council of Better Business Bureaus, the national umbrella organization for local bureaus.
While Kmart and Sears run their own online layaway programs, the online program only offers eight-week layaway. Their brick-and-mortar stores offer up to a 12-week option, says Salima Yala, divisional vice president of financial services for Sears Holdings Corp., the parent company for Sears and Kmart.
Ask who is managing the layaway transactions -- the store or a third party? Where is the merchandise held? And how and when will it be conveyed to you?
Different Programs Have Different Rules
Layaway programs can vary widely. Every retailer has their own set of rules, policies and fees.
Even so, there are "a relatively low number" of consumer complaints, Hutt says. The bureau received 739 complaints in 2009 and 766 in 2010.
But complaints can be curbed if you "do your homework and ask a lot of questions beforehand," says Hutt.
Make sure to stick with merchants who have fixed layaway policies -- preferably in writing, says Samter. Some retailers post their layaway information on their websites while others may have an actual contract or pamphlet you can read before you buy.
And if you're required to sign anything, read and understand it before you sign, says Butler.
Know what your purchases will cost you if everything goes as planned. What could they cost if you incur extra fees or pay late? And if you change your mind or miss a payment, how much of your money will you get back?
Down Payments or Deposits are Possible
Most retailers require a down payment, says Butler. While some stores may set a minimum, others will let you select the amount, he says.
In addition, some retailers levy a nonrefundable fee for setting up layaway.
Consumers will also need to share some information -- usually the same data you'd share to write a check -- photo ID, name, address and phone number, says Hutt.
The retailer shouldn't need your Social Security number, credit card number (unless that's how you're paying), bank information, income or employment data, she says.
Ask about Payment Deadlines
With the last generation of layaway, payment rules were often fairly flexible. You paid whatever you could, whenever you could. And when you finally wiped out the bill, the item was yours.
Today, "consumers need to understand that it's a little bit different," says Butler. Retailers often set a maximum payoff period -- usually somewhere between 30 and 90 days, he says.
Payments could be for a fixed amount. And the plan could involve fixed due dates, similar to any other type of bill.
If there's a billing cycle, don't assume that means 30 days -- find out exactly when each payment is due, Butler says.
Also find out if there are any special payment requirements. Some stores have a fixed date by which holiday layaway must be complete, and others may set a deadline by which a set percentage of the bill has to be paid.
An important question for shoppers to ask is whether payments are due on a specific date, says Linda Sherry, director of national priorities for Consumer Action.
Then find out if there are any additional payment deadlines that might come into play for your specific purchase.
What if I Miss a Payment?
"Everybody assumes they're not going to pay late or miss a payment," says Josh Frank, senior researcher at the Center for Responsible Lending. "But things come up."
Ask what happens to your money and your item if you can't make the payments or change your mind.
"Find out what the fees are and whether there are penalties for late or missed payments," says Samter. "What happens to your contract?"
Also ask about returns. "Some stores have different return policies for layaway merchandise," she says.
Make sure to find out what happens if you make the payments but your items aren't there when you go to pick them up -- or worse, when it's crunch time.
While that sometimes occurs, "we don't like that to happen," says Yala. So it's reasonable to expect the retailer to make it right, she says.
Some solutions Sears and Kmart use are upgrading the item that was on layaway to a more expensive item; getting the item from another location by the customer's deadline, and -- if the customer wants a refund instead -- waiving all fees and perhaps including a gift card, she says.
"Our objective is to err in favor of the customer, especially if it's our fault," Yala says.
What if The Price Drops?
You put something on layaway and then the price drops 20%. Now what?
Unfortunately, some stores lock in the price at the moment you place the item on layaway, says Butler. Retailers may reason they are giving up the option of selling that same item at that time and price to someone else, he says.
Others are more flexible and may allow a markdown on layaway items if the price drops.
This is where it is important to know the rules of layaway, and factor those results into your price calculations. If you expect a price to drop over the next few weeks, how much extra will you likely pay if you're locking in today's price plus paying layaway fees? At that amount, is the purchase still worth what you're getting?
When you tally up the price of buying something on layaway, don't forget to compare that cost to your other payment options, says Frank. What's the tab for the same item if you put it on a credit card? Or wait a few weeks and pay cash?
Your Merchandise Might Not be Held On-Site
Some retailers wheel layaway items into the back room, where they stay until they are either claimed or returned to the shelves. Others store the merchandise off-site.
Find out where you selections will be kept and how long the store has to produce them after you make the final payment, says Hutt.
This is important because if you are putting items on layaway and need them by a specific date, such as Christmas Eve, you need to know the merchandise will be ready when you are.
With some stores, the minute you make the last payment, you can pick up your item and take it home. Other retailer layaway plans will allow a period of time between the date you pay off the item and the date the store must make it available to you -- often to arrange for transferring merchandise from where it's being warehoused.
Before you put any items on layaway, be sure to find out where will your items be held and if there's a delay after paying for and retrieving the item.
It's Smart to Save Those Receipts
Stores will likely keep a record of your payment history, but you should also have your own records as a backup, says Samter.
"You want to keep a record of your payments, independent of the company, so that you can establish that you've made all the payments," she says. "You don't want to rely on the merchant's records."
Save each receipt you get when you make a payment. If you're making them online, store them in a dedicated file or print them. With brick-and-mortar receipts, throw them into a big envelope, box or cookie jar -- something you won't lose. If you tend to lose things, make copies and store a set off-site, for example in a file at work.
Also consider using a payment method that allows you to track and date your payments -- like a check or credit card, says Sherry. Putting each layaway payment on a credit card allows you to track each payment. But remember to immediately pay it off, she says. That way, you're not putting the entire debt on your card at once and just revolving it.
Using a credit card, Sherry says, obviously won't "work for everybody, but it will give you more dispute rights."