Eight Companies With Cool Employee Work Perks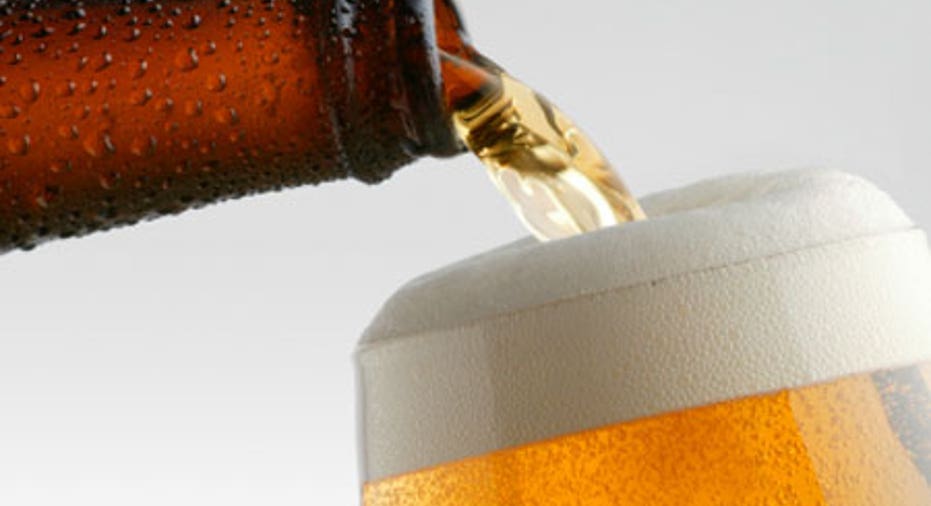 Work Perks To Be Jealous Of 
Here's an idea: When you're done reading this article, go tell the boss you're going to go ahead and call it a day. Don't forget to grab a free beer from the break room on your way out.*
If you're like most of us, you'd probably want to polish up that resume before making a move like that. That's because most of our jobs are some combination of normal, boring, productive and/or dead-end. This fact makes it easier to complain about our workplace to friends, and who doesn't like to do that? People with great work perks, that's who.
According to the U.S. Census Bureau, Americans spend an average of 50 minutes commuting to work every day, where they will likely spend more time with their colleagues during the week than with their families. It helps to have some extra incentives to actually enjoy coming into the office.
Work perks can mean many things to many people, of course. One person's private company jet can be another man's red Swingline stapler. However, either you'll want to enjoy those perks vicariously through the people who get them, or they'll make you scowl in envy and complain about your job even more. Shall we see which one you are?
*Don't blame us for any negative repercussions that may occur.
Getting a 'Google'-Plex of Work Perks
Let's just get this one out of the way. As one of the most popular and innovative large companies in the world, Google brought in more than $8.5 billion in profit last year, meaning it has the pop culture state of mind and enough million-dollar bills under office seat cushions to scrounge up a remarkable work environment for its 32,467 employees.
One gets the impression that everything is free for workers -- sorry, "Googlers" -- on the Google campus. Lunch, snacks, beer and rock climbing are all provided, to name a few. Understandably, this is not all out of the kindness of Google's heart; productivity benefits when workers never leave.
"The goal is to strip away everything that gets in our employees' way," executive chairman Eric Schmidt said.
Further benefits include up to $5,000 in adoption fees reimbursement, up to $12,000 for tuition, up to $12,000 matched to your favorite charity and $500 to expense take-out meals for new parents during their 12 weeks of maternity leave.
The two cherries on your envy sundae? Employees can bring their dogs to work, and there was a company-wide 10% raise in 2010.
9-ish to 5-ish
In what should win awards for "Most Common Sense" and "It's About Time," Netflix's workday policy is rather revolutionary for a large company. There are no official work hours of any kind.
"We don't measure people by how many hours they work or how much they are in the office," the company's career site states. "We realized we should focus on what people get done, not on how many days (are) worked."
In essence, if you do your job well, you won't be forced to sit at your desk until 5 p.m. just because that's the way it's always been done. The same principle applies to vacation time, so there are no defined limits for time off as long as you complete your work.
"We try to get rid of rules when we can," the company says on its website.
Netflix is quick to point out this kind of style is not for everyone. Those who abuse the system are let go faster than you can say "Qwikster."
Keeping with the hands-off theme, there is no dress code at Netflix. The company assures that "no one comes to work naked," though it almost reads like a challenge.
Nice Shoes
A child-rearing tactic some parents use is to present their children with a new toy, and then try to convince them it would be great to give the toy to another kid. It's meant to illustrate the edifying and bonding powers of giving, but it can backfire.
That isn't the case with Las Vegas-based shoe-selling website Zappos, which seems to be trying the same tactic with its employees. As you might imagine, the grown-up version substitutes cash for toys: Employees are given monthly allowances of $50 to award to a deserving co-worker.
Management then reviews the top recipients each month for a winner to receive a $150 Zappos gift card, a covered parking spot, and an office parade complete with noisemakers in his or her honor. Also included is a cape to wear or not wear for the month.
Since a parade will tucker anyone out, nap rooms are provided. Breakfast, lunch and snacks are on the house in the office. Last year, employees were offered a session in "laughter yoga" to boost the positive state of mind and immune system.
Zappos also offers an on-site life coach and up to $6,000 in adoption-fee reimbursement, which is certainly admirable.
Water Cooler, Meet Watering Hole
After a long day at the office, the fastest and most efficient way to unwind is normally by gracing a favorite bar to build camaraderie and a little buzz with colleagues. A growing number of companies are deciding it's a good idea to bring this combination to the office.
Way ahead of the curve is the Boston Beer Co., brewers of Samuel Adams beer. In addition to monthly cake-and-beer parties to celebrate employee birthdays, all 700 workers get to choose two cases of beer to imbibe for free each month. It's certainly a good decision to be familiar with one's product.
SendGrid, an email service based in Boulder, Colo., has gone a few steps further. Yes, there's the fridge full of beers in the break room. You'll need them to wash down the freshly baked cookies once a week and burritos and tacos from the unlimited account at the Chipotle downstairs.
Don't even say it, because SendGrid has it covered with a free gym membership for all 40 local employees, a ping pong table and ski passes to work off all of that guacamole. Of course, sometimes it's good to just get away for a bit. In addition to unlimited sick time, SendGrid flew the whole office to Cancun, Mexico, this January for a "meeting."
DJ Booths and Frequent Flyers
Qwiki: More and more larger companies are offering shuttle services with Wi-Fi connections for easy -- and productive -- commutes for their employees. Tech startup Qwiki may not be large enough yet for a fleet of shuttles, but they do reimburse their employees for their transportation to the office, be it a train ticket or a free bike. Drop off your commute clothes at the company laundry and dry cleaning service, then shuffle by the office DJ booth to get in the groove for the day. Qwiki also reimburses membership dues at the gym of employees' choice.
Electronic Arts: As if working for a video game company wasn't fun enough already (it has "game" in the job description!), employees at Electronic Arts sometimes get special screenings of blockbuster movies prior to public release due to the company's high-profile entertainment partners.
Southwest Airlines: Many might decide to work at an airline for the prospect of traveling. Southwest Airlines offers what would be the dream job perk for any rolling stone: unlimited free travel on the airline. The availability extends to spouses and partners, and the offer even includes four "buddy" passes per quarter. Employees also receive discounts on partner airlines, hotels and car rentals. Maybe it's time to invite that flight attendant friend of yours over for dinner.