Effissimo says expects long-term price gains with Toshiba stake purchase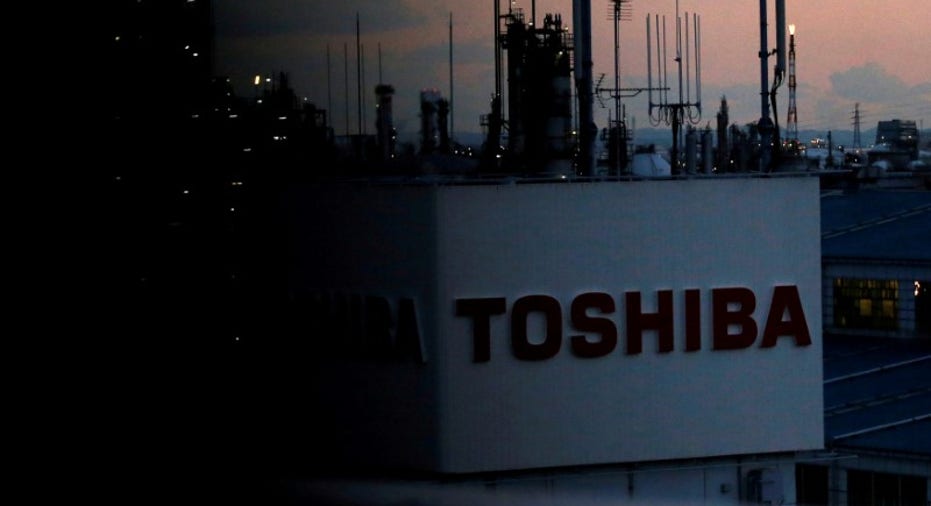 Singapore-based fund Effissimo, which has given embattled Toshiba Corp a rare vote of confidence with its purchase of an 8 percent stake this month, on Friday said the holding was for pure investment purposes and it expected long-term price gains.
The fund, established by former colleagues of Japan's most famous activist investor - Yoshiaki Murakami, has now become the largest shareholder in Toshiba, which is caught up in a multibillion dollar financial maelstrom surrounding its U.S. nuclear unit Westinghouse.
Effissimo's unexpected purchase sent shares in the Japanese conglomerate soaring 7.6 percent on Friday, giving it a market value of 944 billion yen ($8.5 billion). The stock has halved in value since mid-December, hit by a growing list of financial woes that have put it at risk of delisting.
"Given the tumultuous background of what's been going on, at least this brings a degree of something tangible to shareholders and investors, in relation to the probability of some stability going forward," said Gavin Parry, managing director of Parry International Trading in Hong Kong, who does not hold any Toshiba shares.
Effissimo's purchase of 8.14 percent of Toshiba is worth about 65 billion yen ($584 million), based on its closing price on March 15, the date of ownership shown in the filing.
Its stake is "purely for investment", the fund said in an emailed statement.
Effissimo is known for its proactive stance on corporate governance, but the fund is unlikely to make aggressive moves on Toshiba, focusing instead on potential gains from the sale of the conglomerate's prized memory chip business, a person with direct knowledge of the fund said.
Toshiba has put up most or even all of its memory chip business for sale to cope with an upcoming $6.3 billion writedown related to cost overruns at its U.S. nuclear business and to create a buffer for potential losses down the road. It is also looking at selling a majority stake in Westinghouse.
"It has bought this big stake in Toshiba when the crisis is at its worst, and will likely be thinking about how much its NAND business can be sold for," the source said, on condition of anonymity. "Even though this is a huge bet, I can't see them making big demands as a shareholder."
The fund is also the largest shareholder in shipper Kawasaki Kisen Kaisha Ltd, office equipment maker Ricoh Co Ltd and electronics retailer Yamada Denki Co Ltd.
Last year, Effissimo urged struggling Japanese electronics maker Sharp Corp to better explain how it would decide between a bailout and a buyout.
(Reporting by Makiko Yamazaki, Lisa Twaronite and Thomas Wilson; Editing by Edwina Gibbs and Himani Sarkar)