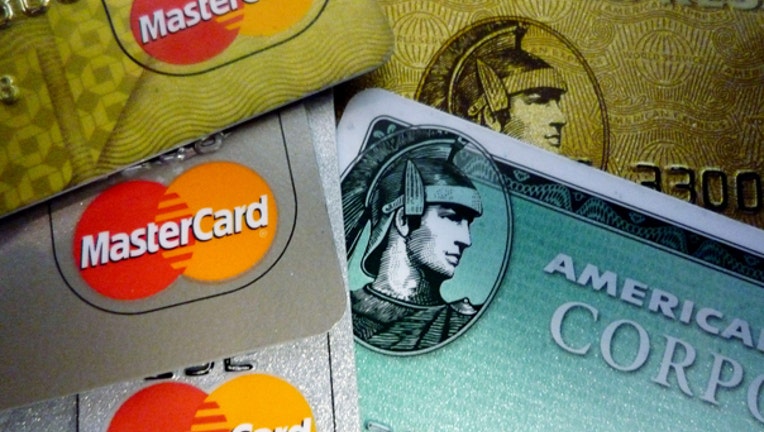 This was a great year for customers looking to get great value from credit cards without racking up debt. Since many consumers continued to live lean in the wake of the recession, credit card companies were obligated to provide more tantalizing deals. With this competition among issuers, we saw the return of some excellent 0% APR balance transfer offers, as well as some compelling sign-up bonuses on reward cards.
In part one of our editor's choice awards, we recognized our favorite cash back, airline and travel, low interest rate and balance transfer credit cards. Our editor's choice awards continue with some faithful favorites as well as a few surprises.
Best rewards credit cards
2012 saw some of the most aggressive signup bonuses we've seen for rewards credit cards in years. Some banks offered hundreds of dollars worth of rewards points for new cardholders, while others waived annual fees and extended teaser rates. These two cards stood out by offering real value far beyond their introductory periods:
Chase Sapphire Preferred Card. Built upon Chase's already strong Ultimate Rewards platform, the Sapphire Preferred card piles on the perks for frequent flyers. Eliminating foreign transaction fees saves between 2 and 5% compared to typical travel reward cards. Rack up triple points, a 7% annual premium, and a 20% discount when you book travel through Chase's website, and you've got one of the best values in the business.
Citi Forward Card. This year, Citi supercharged a former "Most Innovative Card" winner, making it the perfect card for foodies and film buffs. With 5 points per dollar spent on dining and entertainment, you can score rewards fast. Paying your bill on time can help earn one of the lowest APRs among all rewards cards.
In both cases, cardholders who redeem their rewards points for merchandise or travel rewards can earn rebates a few percentage points higher than if they just requested cash. If you've got the patience to track points instead of pennies, these programs can help you keep more folding money in your wallet.
Best credit card for poor credit
For consumers still recovering from the recession, secured credit cards remain one of the only proven strategies for rebuilding a positive credit history. A handful of well-known credit card issuers have stamped their names on secured accounts that don't gouge their cardholders.
USAA Secured Card. Available to military service professionals and their families, USAA's secured MasterCard and American Express accounts carry an APR lower than most unsecured credit cards.
Wells Fargo Secured Card. While Wells Fargo's APR is about twice that of USAA's, the convenience of linking your security deposit to your existing checking and savings accounts makes this the most accessible secured card on the market.
At a time when you need cash on hand the most, parking some savings in a secured card's linked deposit account can feel frustrating. Making the strategy work means using less than 10 % of your available credit, and you won't want to carry a balance. However, these cards' reasonable annual fees can potentially convert into big payoffs in the form of less expensive insurance policies and home and car loans after at least a year of responsible use.
Most innovative program
Both of this year's most innovative programs underscore the reasons why you'd want to use credit cards for your purchases instead of cash. Our winners have gone the extra mile to ensure that cardholders save as much money as possible, while treating them to top-notch customer service experiences.
Citi Rewind. Though many credit cards offer price protection, Citi upped the ante by offering to help its customers track retail purchases. A clever web app available to Citi cardholders helps you register your big-ticket purchases, highlighting items whose prices have dropped more than $25 in the past 30 days. Just request the refund online, and Citi will take care of the usual hassle of getting a retailer to re-ring the purchase at the lower price.
Discover it. Discover has won plenty of awards for its customer service over the past few years, and the original Discover Card helped define cash back credit cards as we now know them. But Discover it deserves some special attention for eliminating most of the fees commonplace with credit issuers. The Discover It card also puts the company's excellent call center agents in the spotlight, while streamlining Discover's rebate structure to match competition from Chase, Capital One, and American Express.
Retail industry trade groups argue that federal caps on credit card transaction fees would cut 3 to 5% from the prices we pay in supermarkets and big box stores. Programs like Citi Rewind and Discover It show that credit card issuers are willing to earn those fees by delivering far more value than consumers expect.
Most innovative Card
If Las Vegas took bets on these awards, we'd have a lot of angry bookies on our backs right now. We'd never have wagered that a prepaid debit card would take one of our top honors, but we couldn't have predicted how serious American Express would get about competing with traditional banks.
Bluebird from American Express aims to replace your checking account while offering benefits better than many credit cards. You can deposit checks with a free smartphone app, set up direct deposit from your employer, pay bills online, and even add cash to your card from any Walmart checkout counter, all with no fees. You'll only pay a fee if you reload your Bluebird account from another bank's debit card, or if you use an out-of-network ATM.
We've roasted plenty of prepaid debit card issuers over the years, especially when cards targeted the unbanked with hefty service charges. With Bluebird, American Express has finally delivered on true potential of the debit card. While the folks at Simple have floated a very similar product to beta testers, they don't have thousands of Walmart cashiers standing by to accept fee-free cash reloads. As many national banks dump their free checking accounts in response to new debit card transaction fee limits, Bluebird's mix of convenience and security could win you over, too.
Of course, for every high there is a low. The team here at CardRatings.com also selects our worst picks of the year. Be sure to check back soon for our credit card "Hall of Shame."
The original article can be found at CardRatings.com:Editor's choice awards 2012: part two