EBay's 'Buy It New' Rebranding Angers Devoted Used Goods Sellers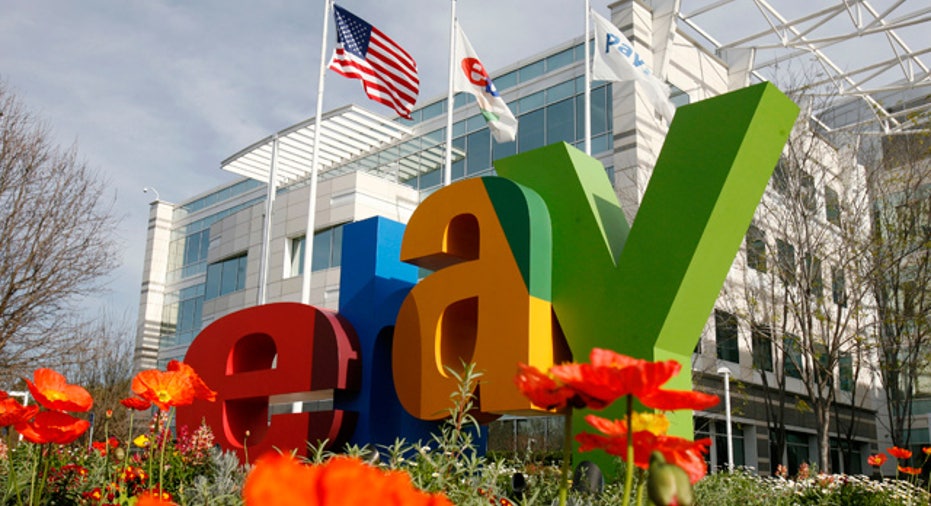 As companies like Netflix (NFLX) and Facebook have learned, having a rabid Internet fan base has its downsides. Probably no company is more aware of that than eBay (EBAY), an Internet pioneer with 90 million active users. It's not always easy to satisfy them all.
The site angered some of its devoted users this holiday season with its new slogan, "Buy it new. Buy it now." The company's first big marketing effort in two years aims to seduce shoppers using iPhones, Androids and other mobile devices with its wealth of brand-new, brand-name items. Many longtime sellers of used goods on eBay claim that the marketplace's focus on new products hurts their business.
EBay has come a long way since its days as an Internet flea market. Today, 62% of eBay listings are fixed price, not auctions, and 70% are new, eBay's CMO Richelle Parham told DailyFinance. By comparison, in 2008, only 43% of eBay listings were fixed price. But the brand's image has lagged behind. In the past few years, eBay has met with steep competition from other marketplaces like Amazon, which offer new items as well as perks like free shipping.
So far, the app featured in the ads has been a hit with shoppers, downloaded 47 million times, according eBay. But sellers of used merchandise are less than thrilled. "It was a slap in the face for them to air that commercial," says Karen Drake, an eBay "Top Rated Seller" of used clothing for 15 of the company's 16 years. "I don't sell new items, but I pay eBay $500 a month in fees."
Drake remembers driving over to the "tiny, one-room" eBay office in 1997 to pay her selling fees on her lunch break. Times have changed since she called herself "eBay's biggest cheerleader," she says.
The End of an Auction Era
While sellers may pay fees, which provide the marketplace component of eBay's revenue, eBay executives decide how they are spent. While eBay declined to say how much it paid for the ad campaign, it reported that its sales and marketing expenses increased 29% to $623.3 million in the third quarter.
In one commercial, a father at his child's school musical falls asleep and begins dreaming about a pair of chrome rims for his car. Barely awake, he presses a few buttons on his smartphone and -- SNAP! -- buys them on eBay Motors.
Speedy mobile purchases are expected to bring eBay almost $5 billion in sales this year, more than enough to pay for the commercials. That's more than double that what mobile sales made the company last year, and what is expected for competitor Amazon (AMZN).
While the growth of mobile sales may be a recent phenomenon, eBay's shift toward new, fixed-price items has been under way for almost four years. In 2008, John Donahoe took over as CEO and began altering policies to encourage buy-it-now sales and favor high-volume "Top Rated Sellers," a marketplace overhaul intended to improve buyer experience and safety.
This year, eBay has recruited some of its highest profile sellers yet, especially in the fashion category. Neiman Marcus Last Call, Cole Haan and Timberland all now sell their wares directly through eBay's Fashion Outlet.
This year's campaign, which includes outdoor billboards and a recently opened "Inspiration Shop," promotes these new types of eBay products in addition to the mobile app. At the Inspiration Shop window display on New York City's Park Avenue, passersby can look up curated items -- like eco-friendly Hunter rain boots -- on their phones by scanning QR codes which take them to marketplace listings. EBay hopes shoppers will use the feature to check bar codes in stores and compare prices to those on the marketplace.
An eBay Vintage
Karen Drake, the longtime eBay seller, was better served by eBay's 2007 holiday campaign, where packs of shoppers on horseback chased through the brush in hot pursuit of a vintage Evel Knievel lunch box. Today, sellers like Drake are fast becoming rare items themselves. Drake says the company is partially responsible for their departures by airing ads that promote certain sellers and disadvantage others.
According to Ina Steiner, a former market research analyst and founder of AuctionBytes, which covers e-commerce news geared towards small businesses, many longtime sellers feel that they lose business when eBay pushes new, brand name products on consumers, both via ads and search features like "Best Match," which uses an algorithm to sort listings by seller size and rating, among other factors.
"Up until 2008, there was a contract between eBay and its sellers to have a level playing field," Steiner explains. "Longtime sellers and small sellers feel that [since] eBay has made trust violations."
Last week on AuctionBytes, one seller wrote to Steiner's blog to complain about Neiman Marcus's status as a "Top Rated Seller," despite its high number of negative feedback ratings.
"This is UNDENIABLE PROOF . . . that the rules are DIFFERENT FOR BIG BOX SELLERS on Ebay," the seller wrote.
Many small sellers left eBay after 2008, moving to other websites or even returning to in-person sales at flea markets and auction houses. But others have stayed, unable to find another marketplace with a comparable user base that also allows their types of listings. Etsy and Bonanza are much more niche than eBay, and Amazon doesn't do used clothing.
"If any other site existed, 95% of the sellers I know would leave eBay," Drake says. Drake, who regularly keeps up with about 150 other used clothing sellers via an email listserv, says that she and many of her peers called eBay to complain when they saw the ads.
Consumer-led Commerce
EBay says that its new ads aren't meant to alienate or disadvantage, but to show shoppers the diversity of merchandise available. "EBay has options of how to shop -- online at a computer or on the go with custom mobile apps -- and options of what to buy that include both new and used items," an eBay spokesperson told DailyFinance.
"The campaign is also raising awareness of our mobile offering," she wrote in an email. "eBay's aggressive innovation in Mobile commerce directly benefits and empowers sellers of all sizes as their inventory is showing up on mobile devices around the world."
While any listing -- auction or otherwise -- can be looked up by the app, sellers of used items doubt that they will get much of the $5 billion mobile sales pie. Antiques don't have QR codes that show up in searches, and hasty mobile shoppers often fail to read detailed descriptions or examine full sized photos. This results in dissatisfied customers, according to Steiner, as well as returns and bad feedback. (While the app also includes a selling function, it's not much of a help for professional sellers listing many items a day, Steiner adds.)
But the biggest issue for sellers like Drake is eBay deciding what consumers want on their behalf. "Long-time vendors I hear from aren't convinced that [the move to new, buy-it-now products] is an organic phenomenon," says Steiner. "They feel that eBay is pushing it on consumers."
EBay insists that all of its changes are inspired by its desire to help shoppers find what they want, how they want it. "Our company is focused on enabling commerce," Donahoe explained to analysts on the Q3 call. "Retail must be technology-enabled and consumer-led."
Shoppers looking for collectibles and vintage items also still come to eBay, though one-of-a-kind items are now harder to find beneath the flood of new goods.
"I would just like to know where to go online to get great vintage, antiques and collectibles," says Janel Scott, another long-time buyer and seller of used clothing and collectibles from Appleton, Wis. "For now, we still look on eBay."
This content was originally published on DailyFinance.com.
More from Daily Finance:
- Really Want to Influence Politicians? Stop Donating to Campaigns- The Most Affordable Place to Retire in 2012- Average Student Debt Rises to Record in 2010