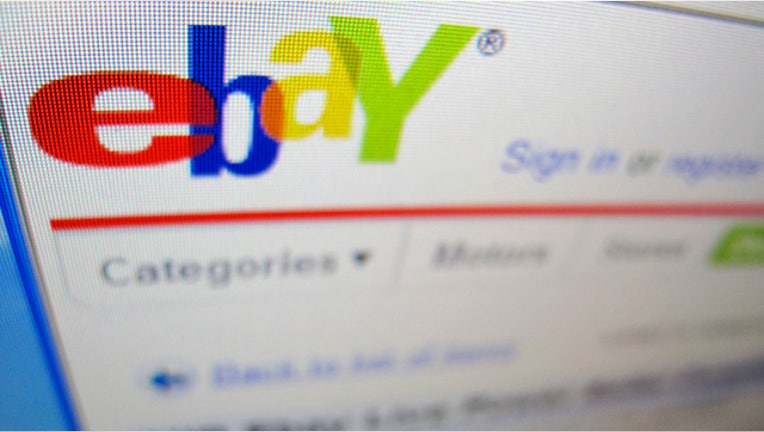 Online e-commerce giant eBay (NASDAQ:EBAY) posted fourth-quarter results that beat Wall Street's expectations, as the company's online payment processor PayPal continued to grow accounts and increase market share.
The company said the number of PayPal's active registered accounts rose by 13% year-over-year to 106.3 million, adding one million new accounts every month of fiscal 2011.
The auction site posted net income of $2 billion, or $1.51 a share, compared with last year's fourth-quarter earnings of $788.6 million, or 60 per share. The company said the increase came as a result of gains related to the sale of its remaining interest in Skype.
When adjusted to exclude one-time gains, the company's earnings improved to 60 cents a share, compared with adjusted earnings of 52 cents a share one year ago.
The company posted revenue that increased 35% to $3.4 billion, up from year-ago sales of $2.5 billion.
Analysts had forecast earnings of 57 cents a share on revenue of $3.32 billion, according to a poll by Thomson Reuters.
PayPal revenue improved 28% compared with the year-ago quarter to $1.24 billion, and the company boasted that revenue from its international markets topped domestic revenue for the first time in the fourth quarter.
Total net payment volume rose 24% to $33.4 billion in the fourth quarter, as mobile payment volume grew to $4.0 billion in 2011.
Marketplaces posted revenue growth of 16%, year-over-year to $1.77 billion, as a result of increased activity and growth through acquisitions, the company said. Gross merchandise volume in the U.S. rose 10% to $16.5 billion, excluding vehicles, and rose 11% globally.
The company said eBay mobile recorded a record $5 billion in transactions through mobile devices in 2011.
"We had a strong fourth quarter finish to an excellent year, increasing our confidence in our three-year outlook," said eBay Inc. President and CEO John Donahoe, in a release. "Across eBay, PayPal, GSI and X.commerce, we have a robust portfolio of global commerce platforms and innovative mobile, local and social commerce technology assets."
For the first quarter, the company forecast earnings in the range of 50 to 51 cents a share on revenue between $3.05 billion and $3.15 billion, below analyst expectations of 54 cents a share on revenue $3.16 billion.
For the full-year, the company expects earnings between $1.76 and $1.81 a share on revenue in the range of $13.7 billion and $14 billion, compared with Wall Street forecasts for $2.31 a share on revenue of $13.66 billion.
Shares of EBay fell 19 cents, less than 1% on Wednesday to finish the day at $30.34 a share.  The stock was up about 1% % in after-hours trading.