EBay's 3Q Revenue Tops Views, EPS In-Line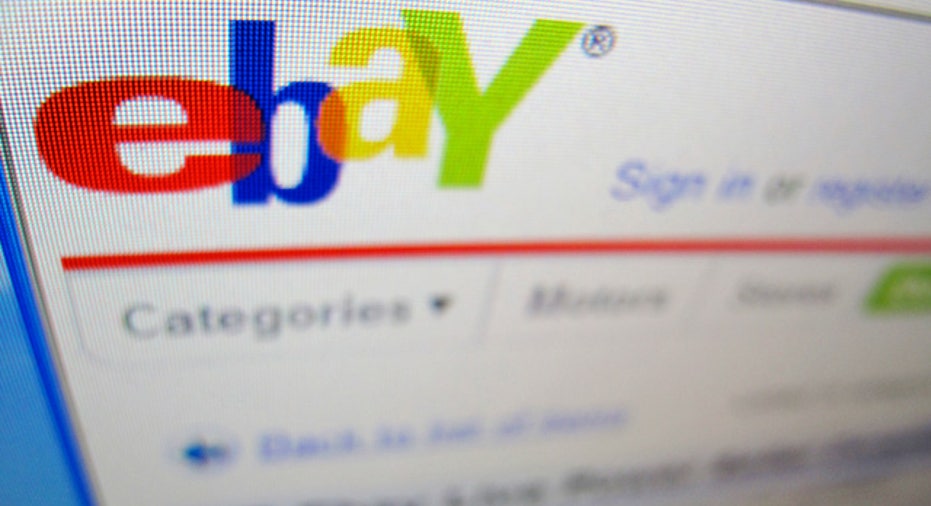 Online auction site eBay Inc. (NASDAQ:EBAY) posted fiscal third-quarter results that were in-line with consensus on the bottom line, while sales beat expectations. The company's full-year forecast bracketed the Street's view, and shares slid after the bell.
The e-commerce giant saw a fiscal third-quarter profit of $490 million. or 37 cents a share, compared with year-ago net income of $432 million or 33 cents a share. Adjusted earnings improved 20% to 48 cents a share, up from adjusted earnings of 40 cents a share one year ago.
Sales increased 32% to $2.97 billion, compared with last year's third-quarter sales of $2.25 billion. Non-GAAP operating margin narrowed to 25.3% from 28.7%, as a result of "acquisitions and business mix," as productivity gains partially offset this decrease.
Analysts had forecast adjusted earnings of 48 cents; sales were better than expected since the Street was looking for revenue of $2.91 billion, according to a poll by Thomson Reuters.
For the full fiscal year, the company expects adjusted earnings in the range of $1.98 to $2.01 on revenue between $11.5 billion and $11.6 billion. That forecast brackets the Street's expectation for adjusted earnings of $2.00 a share on revenue of $11.51 billion.
The company emphasized the importance that mobile commerce holds to the growth of its business.
"We are focused on enabling commerce, helping consumers shop anytime, anywhere, and being the commerce partner of choice for retailers of all sizes," said eBay Inc. President and CEO John Donahoe, in a release.
Marketplaces saw revenue increase 17% to $1.65 billion, compared with the same period last year, as gross merchandise volume rose 16%, excluding vehicles. EBay expects general merchandise volume via its mobile platforms to more than double in 2011 to nearly $5 billion.
As expected, the company saw strong growth from its payment processor, PayPal, which increased the number of active registered accounts by 14% year-over-year to 103 million. EBay said revenue at PayPal rose 32%, to $1.11 billion, due to increased penetration on eBay and continued adoption by merchants and consumers. Net total payment volume rose 31% to $29.3 billion, compared with the third quarter of last year, and the company expects mobile total payment volume to top $3.5 billion in 2011, up from $750 million in 2010.
Shares of eBay fell 69 cents, or 2%, in Wednesday's session to finish the day at $33.18. The stock was down $1.48, or 4.5%, in after-hours trading.