EBay's 3Q Profits Jump 15% But Outlook Spooks Wall Street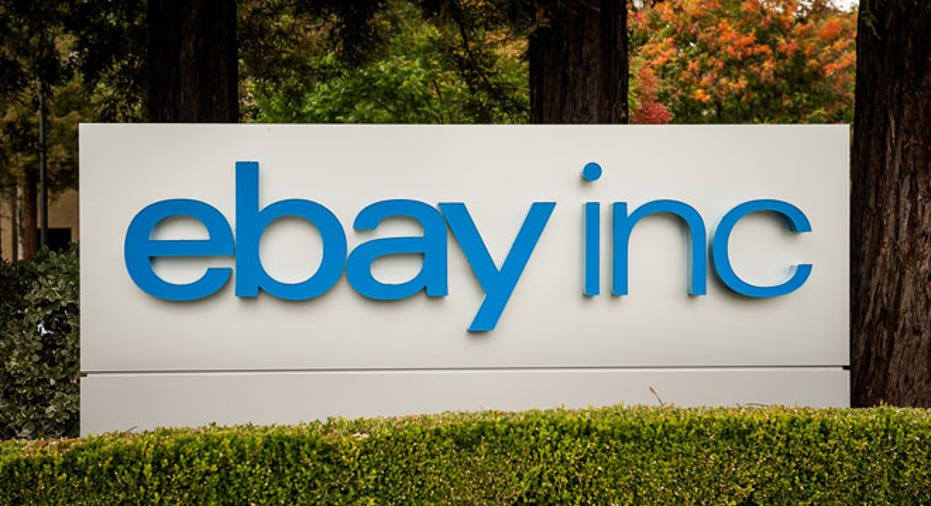 Online payments and auction giant eBay (NASDAQ:EBAY) posted a slightly stronger-than-expected 15% rise in third-quarter profits on Wednesday thanks to strong mobile growth, but the tech company's revenue and guidance alarmed shareholders.
Shares of eBay retreated more than 4% on the mixed results, threatening to knock the PayPal owner even further behind the broader markets this year.
EBay said it earned $689 million, or 53 cents per share, last quarter, compared with $597 million, or 45 cents a share, a year earlier.
Excluding one-time items, it earned 64 cents per share, topping estimates by a penny.
Revenue jumped 14% to $3.89 billion, narrowly missing the Street's view of $3.91 billion. Non-GAAP operating margins expanded to 26.8% from 26.3%, topping forecasts for 26%.
Total company enabled commerce volume, or ECV, soared 21% to $52 billion amid continued strength in the e-commerce world. Cross-border trade totaled $11 billion, or 22% of total ECV.
EBay continues to lure mobile users, with mobile commerce surging 75% in the third quarter thanks in part to 3.2 million new mobile customers.
"We delivered strong third quarter results, with mobile driving a significant portion of our new user growth and continuing to transform how consumers shop and pay around the world," eBay CEO John Donahoe said in a statement.
However, eBay's guidance left investors wanting more.
Management called for fourth-quarter EPS of 79 cents to 81 cents on revenue of $4.5 billion to $4.6 billion. That guidance is light compared with consensus calls on Wall Street for EPS of 83 cents on sales of $4.64 billion.
PayPal's revenue jumped 19% to $1.6 billion as the payment service increased its registered accounts by 5 million, or 17%. Total net payment volume soared 25% to $44 billion.
EBay said its marketplaces division grew revenue by an in-line 12% to $2 billion amid 3.9 million new active users, giving it 124 million. Gross merchandise volume, excluding vehicles, rose 13% to $18 billion.
Shares of San Jose-based eBay lost 4.54% to $51.06 in extended trading on Wednesday.
Nasdaq's shares have underperformed the broader markets over the past three months, falling 4.3%, compared with a 5.1% gain for the Nasdaq 100.
Last month, eBay agreed to pay $800 million in cash to acquire payment processor Braintree and its mobile app Venmo. The move was aimed at bolstering eBay's PayPal business