EBay Quarterly Results Top Analyst Estimates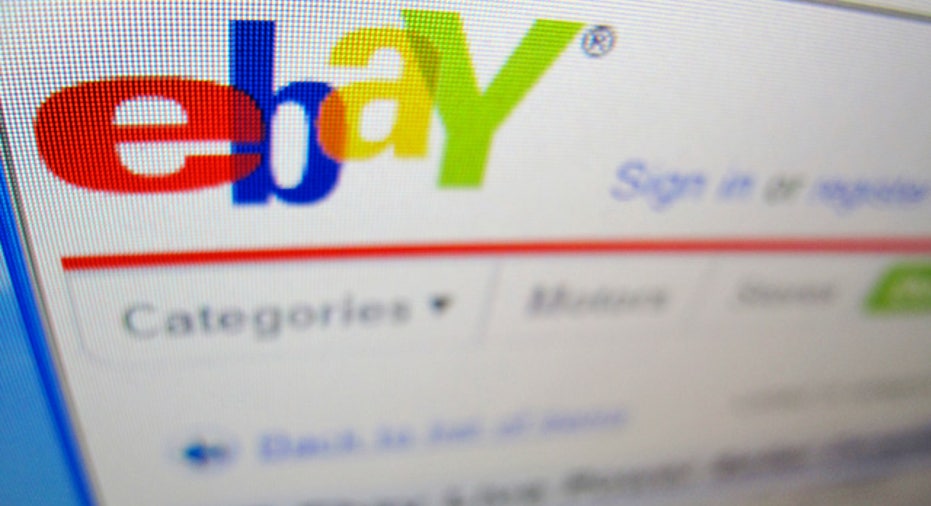 Continuing the tech-sectors string of positive earnings reports, EBay (NASDAQ:EBAY) reported a double-beat on Wednesday after the market closed, and gave full-year guidance that topped Wall Streets views.
While the companys third-quarter forecast was mixed, its full-year guidance beat the Streets view. EBay expects adjusted third-quarter earnings per share in the range of 46 to 47 cents on revenue between $2.85 billion and $2.95 billion, which compares to the Streets forecast for 48 cents a share on revenue of $2.68 billion.
For the full-year, the company expects earnings ranging from $1.97 to $2.00 a share on revenue between $11.3 billion and $11.6 billion, above analyst forecasts for full-year earnings of $1.96 a share on revenue of $10.87 billion.
The e-commerce marketplace reported profit of $283.4 million, or 22 cents a share, down 31% from last years second-quarter net income of $412 million, or 31 cents a share, as a result of charges related to the companys GSI Commerce transaction. When adjusted to exclude special charges, earnings rose 20% to 48 cents a share, compared with year-ago earnings of 40 cents a share.
Revenue rose to $2.76 billion, up from last years second-quarter sales of $2.22 billion.
The results were better-than-expected for both profit and revenue; analysts polled by Thomson Reuters were looking for earnings of 46 cents on revenue of $2.61 billion.
"Second quarter revenue and earnings were strong, with PayPal surpassing 100 million active registered accounts and reporting its first billion-dollar revenue quarter, and eBay growth in the U.S. accelerating, " said eBay Inc. President and CEO John Donahoe, in a statement. "We also strengthened our portfolio in Q2 with acquisitions that we believe will more broadly position us to enable the future of commerce."
EBay continued its stock repurchase program, buying back $425 million of its common shares during the second quarter.
Shares of EBay fell 59 cents, or 1.75%, during the regular session on Wednesday, before sliding another 75 cents, or 2.25%, in after-hours trading.