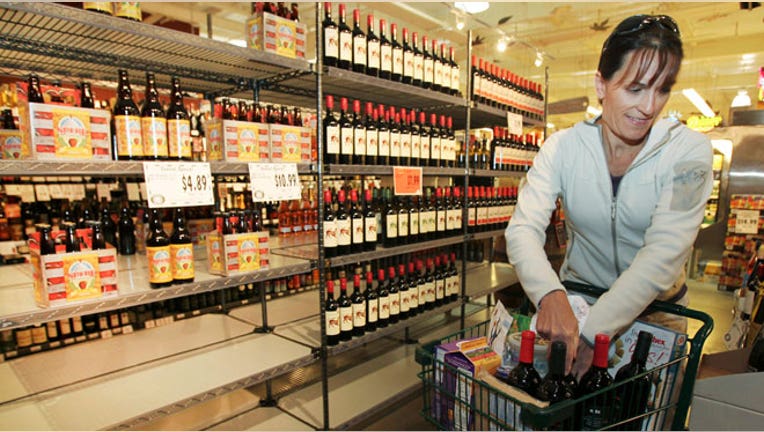 Just because you're on a budget, doesn't mean you can't afford to stick to a healthy diet.
"Most people think eating fruits and vegetables and cooking healthy every night has to cost a lot," says Rachel Berman, director of nutrition for CalorieCount.com. "You can make healthy choices when on a budget. It just takes a little planning."
Do the Grunt Work. A surefire way to save cash when shopping for produce is to avoid anything precut or already prepared. "With semi- prepared meals and packaged ready-to-go kits you are paying such a premium," says Kit Yarrow, a consumer psychologist and professor at Golden Gate University.
Cutting and preparing fruits and vegetables will take a little extra time, but can bring substantial savings. "Think about the cost of having somebody do those things for you. You're paying the same way as if you had a house keeper," says Yarrow.
Shop for Food Like You Would a TV. Stephanie Nelson, founder of CouponMom.com, recommends comparison shopping for groceries just as you would for high-priced items. Compare prices at the supermarket with the local discount store and even the farmer's market. If you have a large family, buying in bulk from a warehouse retailer can also save you some money.
"You might change where you shop based on the fact that it's less expensive over the course of the month," she says.
Tracking sales and clipping coupons can also help trim bills. According to Nelson, boneless chicken breasts go on sale every other week at grocery stores, so be sure to stock up at the lower price. "Instead of paying $4.50 a pound you end up paying $2.25."
Identify Cheaper—but Still Healthy—Alternatives. Substituting more expensive healthy foods with cheaper ones will also extend your food budget. For instance, chunk white tuna is a cheaper alternative than salmon. Other cheaper sources of protein include peanut butter, skim milk and whole grain foods like brown rice.
Bananas are also a good source of nutrients and typically cost less than other fruits. "Peanut butter, canned beans and eggs give you the most protein and nutrients on the fewest dimes," says Berman. "Similarly, whole grain cereals and pastas don't cost that much." Consumers can also save by purchasing frozen fruits and vegetables instead of fresh ones, she adds.
Write a Meal Plan. Experts say many shoppers overspend on food because they don't have a plan in place for the week. Before heading out to the stores, create a meal plan for the week based on what's on sale and stick to the list. Be sure to eat before a shopping trip to avoid impulse purchases to satisfy hunger pains.
Find What's in Season. Knowing what fruits and vegetables are in season will also save you cash. For instance, melon is in season during the summer and that's when it will be at its lowest price of the year.
"If you get yourself educated about the seasonality of food and you pick what's in season you'll generally save a lot of money," says Yarrow.
Fast (Healthy) Food. While preparing meals is the ideal way to eat healthy on a budget, life doesn't always allow the time. Even if you have to eat at a fast- food place, you can still make healthy choices. Many fast-food giants are increasing their healthy meal offerings with items like a grilled chicken wrap and apple slices.
"A lot of times these places have special dollar menus and special promotions," says Yarrow. "You can really get some good deals."