East Coast refiners eye Texas oil as North Dakota alternative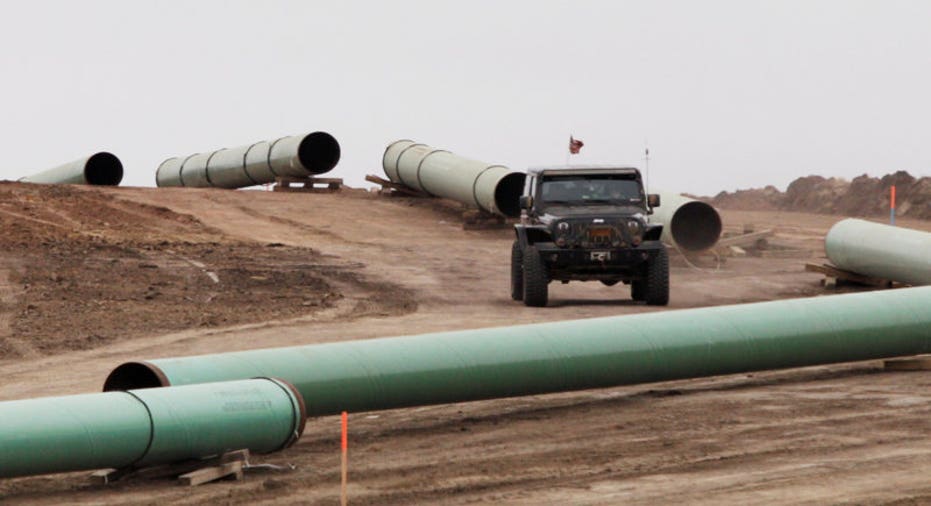 U.S. East Coast refiners are looking to buy increasing volumes of domestic crude oil from the Gulf Coast, two sources said, the latest twist in a trade flow upheaval in the wake of the opening of the Dakota Access pipeline.
Major U.S. East Coast refiners profited from railing hundreds of thousands of barrels of discounted Bakken crude to their plants daily from 2013 until 2015. But as more and more pipelines were built in North Dakota, the discount began to disappear, and so did the rail cars.
Now, at least two East Coast refiners, Phillips 66 and Delta Air Lines Inc's subsidiary Monroe Energy, are looking to move more crude by ship from Texas into the Philadelphia area. The Dakota Access pipeline starts up in May, giving the Gulf access to the Bakken shale play, and will likely sap any lingering economic incentive for Bakken-by-rail, which is more expensive.
This option is more expensive than oil imported to the East Coast, typically from Nigeria. Analysts and traders expected that once the Dakota line came into service, East Coast and West Coast refiners would rely on foreign barrels.
In 2016, 13 million barrels of crude went from the U.S. Gulf to the East Coast, according to the U.S. Energy Information Administration. By comparison, the East Coast took in 323 million barrels of imported crude last year.
Shipping sources say that costs could range between $2.60 to $3.50 a barrel for the two-week round trip on a U.S. flagged vessel. That is lower than the peak, brokers said, because a number of spare vessels are available. Taking a cargo of Nigerian Bonny Light to Philadelphia costs about $1.40 a barrel, brokers said.
Brokers interviewed said bringing U.S. oil via tanker to the East Coast gives refiners access to a variety of crude grades available in Texas, where most U.S. oil ends up now.
"It's about optimizing assets. From Texas, you could bring up Eagle Ford, Permian or even Bakken crude," said one source.
That journey could guarantee a steady supply of domestic crude, as both Phillips 66 and Monroe Energy already have U.S.-flagged Jones Act tankers contracted, brokers said, so bringing that crude would not be difficult. Phillips 66 and other refiners use their tankers to shuffle products to higher margin regions or to bring crude to their refineries.
Even with added Gulf shipments to the East Coast, refiners there should still receive the bulk of their supply from foreign sources due to economics, said Sandy Fielden, director of oil and products research for Morningstar.
West Africa produces crude that is "gasoline rich," he said, important for East Coast refiners. He said he doubts sending Jones Act tankers makes a lot of sense financially because the spread between global benchmark Brent and U.S. West Texas crude futures is not enough to justify the shift.
In an earnings call last year, Phillips 66 President Tim Taylor said the combination of the Dakota pipeline and water could potentially supply the 285,000 barrel per day Bayway refinery in Linden, New Jersey.
Moving crude by water from the Gulf up the Eastern Seaboard is not unheard of. Since October, NARL Refining LP has booked at least seven cargoes from Texas ports to its 130,000 bpd Come-By-Chance refinery in Newfoundland, in eastern Canada. In the previous 10 months, NARL booked just four Texas cargoes, according to Reuters Eikon shipping data.
(Additional reporting by Liz Hampton in Houston; Editing by Marguerita Choy)