Early Retirees Who Freelance for Income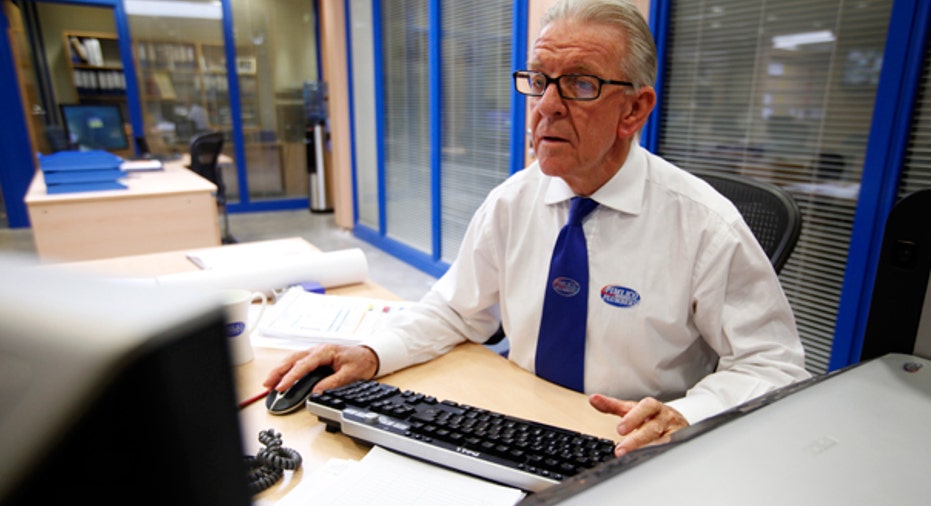 With early retirement becoming an alluring option, more people are considering working part time, volunteering or freelancing in retirement to fill the time or bring in some extra cash. But how do early retirees prevent side jobs from becoming a full-time occupation?
A growing number of retirees are taking advantage of new technologies to harvest income-yielding opportunities on their own terms, says Gabriela Zabalua-Goddard, host of AARP Viva radio. "More retirees are moving abroad while maintaining business interests or contacts in the United States. Of course, the Internet is making all of this possible," she says. "The key to success is finding your passion and running with it."
Bankrate spoke to five early retirees who freelance for income. They follow their passions in retirement to earn a bit of extra cash and spend time doing what they love when it suits them -- without being chained to a job and a 40-hour work week.
Barry Silverstein, retired at 57
Barry Silverstein left the advertising business in 2006 to move from Boston to Asheville, N.C. But that didn't stop him from keeping active in the marketing world by teaching, writing and consulting part time. "I teach some online courses to help businesses brand and promote themselves, and I volunteer here in Asheville to help small businesses improve their marketing," he says.
Silverstein and his wife decided to retire after attending a retirement seminar in Asheville and talking to a financial adviser. "We really fell in love with the city, so we decided to try to make it happen," he says. "We spoke to a financial adviser who showed us we could afford it, so we moved." Silverstein also says the low cost of real estate in Asheville made his early retirement possible.
While providing some extra income, consulting work also keeps Silverstein busy -- but in a good way. "I have a lot of things that I'm doing, and it's a nice way to fill out the day. There's lots of variety, and I get the satisfaction of making some money with my skills and giving back to the community at the same time," he says.
James Dillon, retired at 59
After working as an elementary school principal for 20 years, James Dillon retired in 2010. His interest in education didn't end there, but Dillon decided he wanted to make a difference around the world. "I'd written a book called 'The Peaceful School Bus,' and it was successful enough that I could publish another book that teaches principals how to approach bullying," Dillon says. "Now that the book is out, I've been doing some training for principals nearby, and I've been asked to speak at some schools in a few countries to help educators."
Dillon, who now lives in Niskayuna, N.Y., with his wife, says he loves the ability to improve schools without being limited by school bureaucracy. "I work a couple of days a week consulting, and other times I write on my blog on things like cyberbullying," he says. "It keeps me busy and allows me to pursue other interests."
In addition to working with educators, Dillon says he's working on a novel for teens. "This lifestyle is only possible because I had my name out in the field while I was still working. That opened up some doors, and getting a book published was a platform that allowed me to do other things," he says.
Ritch Blasi, retired at 56
Ritch Blasi had worked for AT&T for 37 years before he left in 2006 to work as a part-time consultant. Now Blasi works between 10 and 20 hours per week consulting startups. "I help them improve their business models and strategies. It's fascinating work, and I can work from home or wherever I want," he says.
Blasi, who now lives in Cape Coral, Fla., says technology has made it possible for him to be mobile while he works, meaning he can travel and still keep active in the business world. "My experience at AT&T and my relationships with people inside the industry made it possible for me to work even in retirement," Blasi says. "The best part about this is I can still get a bit of extra money, and I can set my own schedule. If I don't feel like working one day, I just tell my clients that I won't be available."
Though Blasi likes the flexibility of his schedule, he admits it's not completely ideal. "When you work in retirement, you only have three-quarters of the week to do whatever you want, instead of all the time. Fortunately, my work doesn't mean I have to break my back."
Winton Churchill, retired at 57
The high cost of living and hustle and bustle of Los Angeles left Winton Churchill looking for a better life elsewhere. In 2008, he decided to retire and move to Huatulco, a small town near Mexico's Pacific coast. "I loved the low cost of living and relaxed pace of life here, so I decided to come and run my tech consulting business remotely."
After his move, Churchill says he got calls and emails from people asking how he could work from Mexico. "After the market crash, people got more interested in moving abroad, so I started to teach people," he says. That turned into a part-time consulting business. "Now I try to help people work remotely on platforms like Elance and Odesk," he says. Elance and Odesk are platforms where employers can find and hire freelancers on a short-term contractual basis. Churchill has worked on Elance since 2001. "The site has exploded, so now there's something for everybody."
Churchill says his Mexican lifestyle is low-stress, but he tries to keep active and connected. "The biggest pro of my work is that I have control of my schedule and I have the benefit of being in a really nice place without the stress that comes along with having to meet a huge financial nut."
Carson Hall, retired at 41
Carson Hall's career with the Las Vegas Metropolitan Police Department was short-lived, thanks to a windfall that helped her retire at a very young age. But in retirement, Hall says she was in need of some mental stimulation. "I enjoy learning new things and being able to do something that is beneficial to society," she says.
Since she retired in 2001, Hall lives in Las Vegas and has volunteered at a few animal rescue organizations and spent several years volunteering at her local library. In 2009, she was offered a job for a political group working to decriminalize marijuana use in Nevada, and she jumped at the opportunity. "I took the job because I believed in the cause and I knew it would be short-term," she says. Although the political group collapsed without achieving its goal, Hall is grateful for the experience. "I learned a lot about the legislative process. It was interesting."
For Hall, the ability to choose paid and unpaid work is the greatest benefit of being retired. "I felt very relaxed working in retirement, and I never worried about getting fired because I knew I had an income stream that I could rely on," she says.