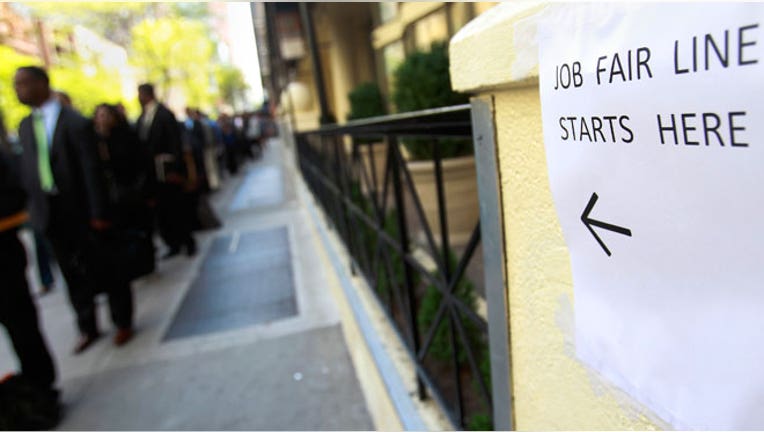 Here's some good news for college students getting ready to graduate and enter the professional world this spring: Employers are planning to hire.
A new survey from the National Association of Colleges and Employers (NACE) shows employers plan to hire 8.6% more Class of 2014 graduates than they did from last year's pool. This is an increase from earlier projections from last fall, when employers anticipated a 7.8% increase in hiring recent grads for their U.S. operations.
More than half of hiring employers say they're interested in students with bachelor's degrees in accounting and business, engineering and computer sciences. More than half also report plans to hire master's-level candidates including M.B.A.s for their U.S. operations. Nearly all say they will continue to recruit new professionals this spring.
NACE surveyed 161 employers in its membership.
While the hiring outlook is sunnier, Andrea Koncz, employment information manager at NACE, says grads will still need to be persistent with their job search. In fact, she says those just starting to apply for work in the summer might be playing a game of catch up.
"It's always important to have internships and relevant work experience—it's still very competitive," she says. "But I do think employers are hiring more. It's not anywhere near where it was before the recession, but it's looking up."
Nearly two-thirds of employers say they are hiring for full-time and internship positions this spring.
NACE also finds 48.4% of respondents are increasing their college hiring, and less than 30% plan to cut back. This time last year, 49.2% reported they had plans to raise their college hire numbers, while 36% were cutting back.
John Challenger, CEO of staffing firm Challenger, Gray & Christmas, says the job market has fundamentally continued to improve, making the hiring prospects for college grads better than they had been in recent years.
"We have had 51 consecutive months of net job gains over four years," Challenger says. "We have finally surpassed the total number of people employed in the workforce that we had seen peak before the recession, several years ago. This was a big hurdle to get over. It's a sign the economy is finally recovered."
Challenger, Gray & Christmas also recently released a report that found two-thirds of employers plan to hire from this year's class of 1.8 million graduates.
But even though the job market is looking better, Challenger says college grads shouldn't breathe a sigh of relief just yet.
"You always have to compete against others. Don't wait until the last minute, and give yourself multiple opportunities. You may be stuck until you leave school, but really vow to get at your search right away, and not take the summer off."