Eager Homeowners Clamor to Refinance Under HARP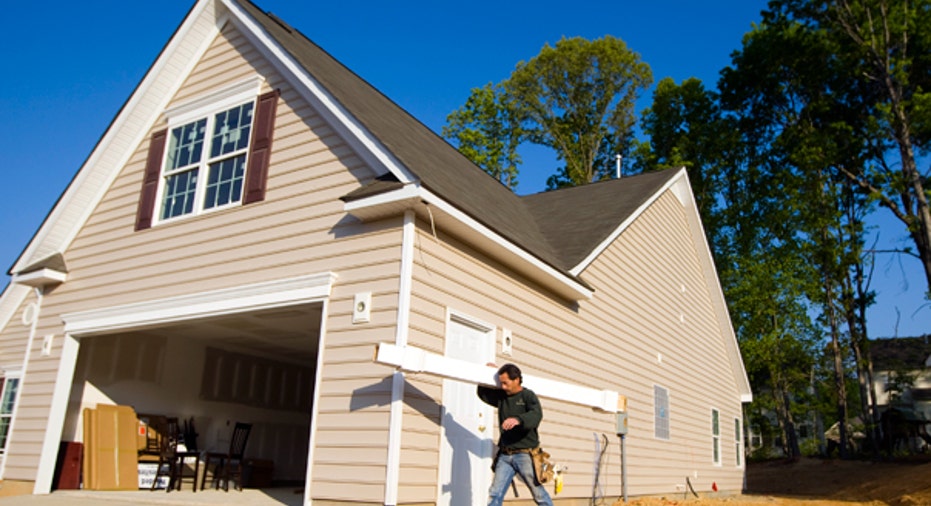 Mortgage rates have stalled near record lows for several weeks, giving homeowners extra time to refinance and decrease their monthly mortgage payments. But those who don't have enough equity to refinance anxiously await the day when they'll finally be able to join this crowd.
The benchmark 30-year fixed-rate mortgage fell 1 basis point this week, to 4.24%, according to the Bankrate.com national survey of large lenders. A basis point is one-hundredth of 1 percentage point. The mortgages in this week's survey had an average total of 0.36 discount and origination points. One year ago, the mortgage index was 4.89%; four weeks ago, it was 4.25%.
The benchmark 15-year fixed-rate mortgage was 3.48%, unchanged from last week. The benchmark 5/1 adjustable-rate mortgage fell 3 basis points, to 3.18%.
Many borrowers depend on lenders adopting the new guidelines for the Federal Home Affordable Refinance Program to take advantage of these low rates. The guidelines for the revamped program, also known as HARP 2.0, were released last month, but lenders say they are still dealing with the logistics of adopting the new guidelines. The new HARP will allow borrowers to refinance even if their loans are deeply underwater.
Underwater borrowers wait for HARP 2.0
Dan Green, a loan officer at Waterstone Mortgage in Cincinnati, says he has received hundreds of inquiries from homeowners who want to refinance using HARP 2.0.
"There's a huge, pent-up demand among homeowners for the HARP program, and only a few lenders have started to accept applications," he says.
It's likely HARP 2.0 won't be widely available until late February or March, says Michael Becker, mortgage banker for WCS Funding Group in Baltimore. That's when Fannie Mae and Freddie Mac will update their automated underwriting system to reflect all of the changes made to HARP.
Green says most of his clients who are waiting on HARP 2.0 qualify to refinance under the new rules. But there is no guarantee lenders won't have their own internal rules with additional qualification requirements, he says. "Just because Fannie and Freddie are allowing it, that doesn't mean every lender is going to do it," Green says.
But if lenders embrace the new HARP and open the floodgates, there will be a flurry of borrowers trying to refinance in a rush -- if rates remain low until then.
But Will Rates Wait?
Many borrowers fear that while they wait for lenders to figure out their logistics and adapt to the new HARP, rates may rise. Higher rates are possible, but are unlikely for now, thanks to the euro crisis and the Fed, says John Walsh, president of Total Mortgage Services in Milford, Conn.
"If the euro debt crisis does blow up, there is going to be a big flock to mortgage-backed securities and rates will go down even further," Walsh says.
The Fed also has done everything in its power to keep rates low, including reinvesting in mortgage bonds. And so far, it's working to keep rates low, Becker says.
Prepare While You Wait
That doesn't mean borrowers should count on rates being low forever. Don't just sit there and wait for HARP, Becker says. Talk to your loan officer, check your credit history and resolve any pending issues now while you're waiting. Also, get your documents ready to go.
"So once you can refi (under the new guidelines) you'll be ready," Becker says.