EA Opens Los Angeles Studio to Develop 'Stars Wars' Games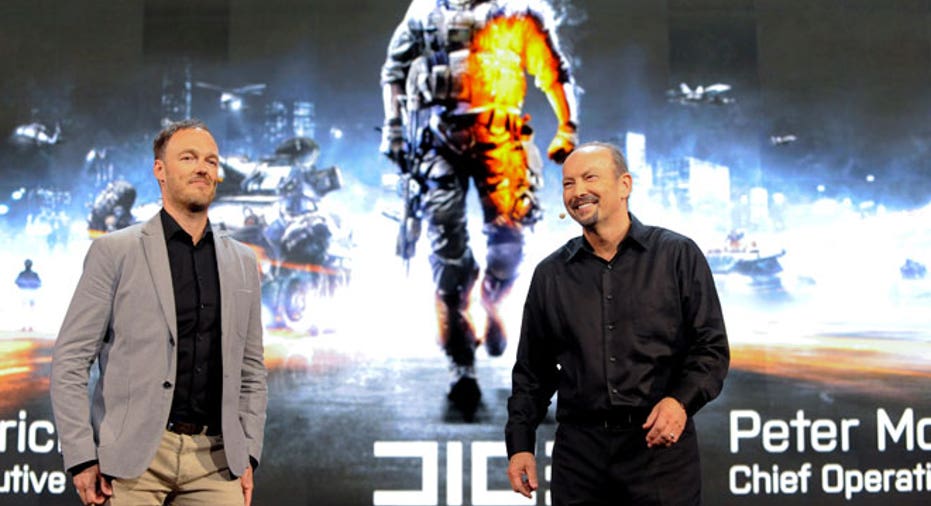 Electronic Arts (NYSE:EA) opened a new Los Angeles studio to help attract talent from rival game developers, just weeks after it announced a 10% cut in its workforce.
The new studio will house EA's Stockholm-based DICE game developer, which will be central to the creation of a new series of "Star Wars" games.
Last week, Walt Disney (NYSE:DIS) agreed to a multi-year deal that calls for EA to make video games based on the movies. Disney recently shut down the LucasArts game division that it acquired with its $4 billion purchase of Lucasfilm Ltd. and the Star Wars franchise.
DICE launched in 1992 and has traditionally worked out of Stockholm. Since becoming a unit of EA, DICE has developed hit games like those in the Battlefield series.
EA is now counting on the videogame maker, along with other EA developers Visceral Games and BioWare, to score big with "Star Wars."
According to a Wall Street Journal report, DICE General Manager Karl-Magnus Troedsson said the developer recently opened the new office to help recruit talent, as it begins the initial phases of making a new "Star Wars" game.
So far, some EA employees who worked on the Medal of Honor series have been joined at the Los Angeles studio by outside talent.
"There is an extreme talent pool over (there) that we want a part of. It's no secret that our main competitor is there," he told the Journal, referring to Activision Blizzard's (NASDAQ:ATVI) Infinity Ward and Treyarch units that use Southern California studios to create the hit Call of Duty games.
Troedsson added that DICE expects to add 60 staffers by the end of this year.
In order to achieve a company-wide operating margin of 20%, EA cut about 900 of its 9,000 employees in a move announced last month.
Troedsson said DICE will strive to maintain its Nordic work environment, where managers are known to make decisions by consensus and employees are afforded long parental leaves to care for children.
Shares of EA were trading 1.24% higher at $22.69 in late morning trading Wednesday.