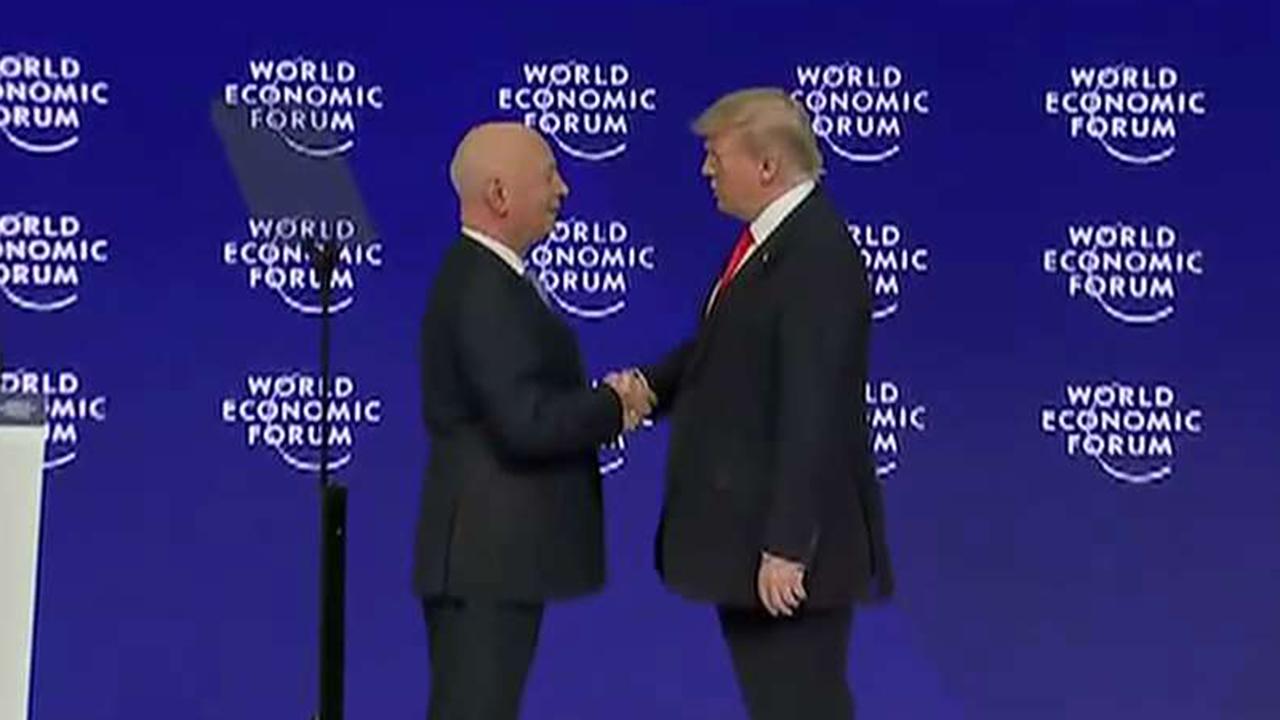 Demand for long-lasting factory goods rose in December, capping a solid year for U.S. business investment and the manufacturing sector.
Orders for durable goods--products designed to last at least three years, such as airplanes and industrial robots--increased 2.9% from the prior month to a seasonally adjusted $249.45 billion in December, the Commerce Department said Friday.
That was the largest one-month jump since June. Economists surveyed by The Wall Street Journal had expected a more modest 0.7% increase for December.
Last month's gain was led by a 55.3% jump in orders for military aircraft and a 15.9% increase in civilian-airplane orders. A closely watched proxy for business investment in new equipment, new orders for nondefense capital goods excluding aircraft, fell 0.3% in December from the prior month.
More From FOXBusiness.com...
December's uneven reading ended a solid year for American factories.
For 2017 as a whole, durable-goods orders rose 5.8% from the prior year. The business-investment measure was up 5.3% last year from 2016.
U.S. economic growth has picked up in recent quarters, aided by stronger business investment. That trend was driven in large part by the energy sector's recovery as oil prices stabilized and moved higher. Stronger growth overseas and a weaker dollar also have boosted demand for U.S. exports.
Overall industrial production rose 3.6% in December from a year earlier, according to the Federal Reserve, led by an 11.5% jump in mining output. The manufacturing sector saw production rise a more modest 2.4% on the year.
A private-sector gauge of manufacturing activity produced by the Institute for Supply Management ended 2017 on a high note, rising in December to 59.7; a reading above 50 indicates expansion. A few months earlier, it had hit its highest level since May 2004.
President Donald Trump in December signed into law an overhaul of the tax code that many economists say should boost business investment and overall economic growth, at least in the short term.
"Changes on the corporate tax side--the reduction in the corporate tax rate, expensing--will lower the cost of capital," Fed Chairwoman Janet Yellen said in December. "And while there are a range of estimates and uncertainty about how much stimulus that will provide to investment, in general I would see some stimulus to investment."
The Commerce Department's durable-goods report can be accessed at: https://www.census.gov/manufacturing/m3/adv/pdf/durgd.pdf
Write to Ben Leubsdorf at ben.leubsdorf@wsj.com and Josh Mitchell at Joshua.mitchell@wsj.com
(END) Dow Jones Newswires
January 26, 2018 08:45 ET (13:45 GMT)