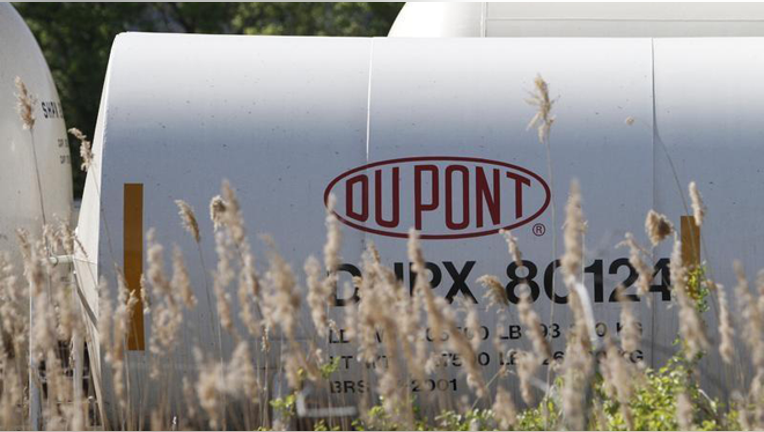 DuPont Co. defeated Trian Fund Management LP's campaign to land seats on the chemical giant's board, dealing a landmark setback to one of the most influential activist investment firms.
DuPont's shareholders on Wednesday re-elected all of its sitting directors, rejecting the criticisms of Trian and its chief executive, Nelson Peltz, that the 212-year-old maker of Kevlar fibers and Pioneer corn seeds suffered from a bloated corporate structure and sagging profits.
Trian issued a statement Wednesday morning confirming the outcome.
Mr. Peltz, speaking briefly at DuPont's shareholder meeting ahead of the results being announced, thanked investors for their support and said he was proud of Trian's analysis, no matter how the vote went. He reiterated arguments that DuPont would miss earnings targets this year and said Trian would keep watch.
The vote, after two years of private and public jousting, is a victory not only for DuPont and its chief executive, Ellen Kullman, but for others in corporate America concerned that activist investors' influence has grown too strong and that companies have capitulated to their demands too readily.
Rather than accede to Mr. Peltz's push for membership in her 12-person board, Ms. Kullman risked an expensive fight on the principle that Trian's vision for the company was wrongheaded and that a board seat isn't something to be granted lightly and under pressure.
In the showdown, Ms. Kullman, who is also DuPont's chairman, was forced to defend the company's integration of scientific research into products as diverse as pesticides and solar-panel components, and to address Trian's attacks over vestiges of its long history such as a company-owned hotel, theater and country club.
Still, the outcome rattled some investors who had bet on Mr. Peltz's ability to increase shareholder value. DuPont shares fell more than 5% in premarket trading Wednesday.
The fight was one of the largest proxy battles in U.S. history, given DuPont's market value of $68 billion. It went down to the wire, with Mr. Peltz on Monday making the latest of several appearances on CNBC to assail DuPont's performance and the company responding hours later with a statement decrying what it called misleading statements that demonstrated Trian's failure to understand DuPont's business.
Ms. Kullman, a 27-year veteran of DuPont who has led the company since 2009, devoted much of her energy in recent months to canvassing shareholders, arguing that Trian lacked scientific expertise and that its focus was too short-term for a business where laboratory breakthroughs and product launches can take more than a decade.
Beating Trian clears the way for Ms. Kullman to continue her plan to steer DuPont toward higher-profit products where its scientific research can yield breakthroughs. The company argued that its practice of cross-pollinating research functions across divisions helped bring products to market more quickly and enabled DuPont to be a nimbler supplier to big customers, like automobile makers.
For Trian, the outcome is a blow to its ambitions to take on ever-bigger companies by taking a seat at the board and raises questions about the strength of its relationships with large institutional shareholders who went the company's way. It marks a high profile loss in its second-ever proxy fight, after Mr. Peltz and an ally won seats at H.J. Heinz Co. in 2006.
A Trian victory would have made DuPont the largest company to ever lose a board seat in a vote, according to FactSet, but instead Trian joins a list of defeated activists such as Jana Partners LLC at Agrium Inc. and Starboard Value LP at AOL Inc.
The proxy campaign loss for Trian signals a potential limit on the abilities of activist investors to target companies that have outperformed the broader stock market. DuPont's management--as well as some analysts and observers--argued that it represented a poor candidate for activism, given its stock's market-beating performance during Ms. Kullman's tenure and her shareholder-friendly moves to cut costs and have DuPont buy back billions of dollars of its own shares.
The vote also shows the muted influence of shareholder advisory services. Institutional Investor Services Inc. and Glass Lewis & Co. were publicly united in their support of Mr. Peltz's election. But their views didn't persuade shareholders with enough votes to carry the day.
Trian's failure to secure any board seats also raises questions around the fund's roughly 2.7% position in the company. Some investors have worried that if Trian didn't make it onto DuPont's board, Trian could dump its shares--as could other investors who bought DuPont's stock on hopes that Trian would push for changes and improve its valuation.
Trian's statement Wednesday didn't discuss plans for its stake, saying "we will continue to closely monitor DuPont's performance."
In prevailing over Mr. Peltz at the ballot box, DuPont bucked a trend of companies increasingly choosing to settle with activist investors rather than fight them to a shareholder vote. Though DuPont and Trian both extended offers to compromise and resolve the campaign, neither would back down on the key point of whether Mr. Peltz personally should receive one of the 12 seats. Trian insisted Mr. Peltz be on DuPont's board, but the company wouldn't budge.
In the past five years, the number of proxy fights has declined, to 92 last year from 133 in 2009, even as the counts of activism campaigns broadly have soared, to 347 last year from 219 in 2009, according to FactSet. Those activism situations that have gone to a proxy fight often reach an accord before the final vote. More than half of last year's proxy fights settled before a vote, compared with just 31% in 2009, the data provider said.
DuPont's victory could embolden more companies to take on activists in shareholder votes--though increasingly companies have lost such contests. Activists won their full slate 56% of the time votes were actually cast last year, compared with 43% in 2009, according to FactSet.
DuPont sought to rally stockholders to its cause by arguing that Trian wanted to establish a "shadow management" committed to breaking up the company from inside the board, even though directors had already rejected the idea. The company raised concerns that Trian would slash its research and development spending, which struck a chord with some investors, including pension giant California Public Employees' Retirement System, or Calpers, which last week said it voted its 6.15 million DuPont shares in management's favor.
Trian first notified DuPont of its investment in June 2013, and shortly afterward presented an analysis that called for splitting the company into four parts. DuPont resisted the idea of breaking up, though was in the process of planning to split off its performance-chemicals operations, which it announced in October 2013. Trian requested representation on DuPont's board, but was turned down.
The firm debated DuPont's earning power for months before Trian again requested a seat on the company's board, which DuPont rebuffed. Trian took its criticisms of DuPont public last fall and formally initiated the proxy contest in January.
While more than 20 meetings and conference calls between the camps followed over the next two years, according to DuPont disclosures, they couldn't find common ground on the questions of a breakup or on board representation for Trian.
Even heading into this week, Trian and DuPont weren't discussing any possible last-minute settlement, people on both sides said, reflecting the deep divide between the two camps.