Dropbox Recruits Condi Rice to Board of Directors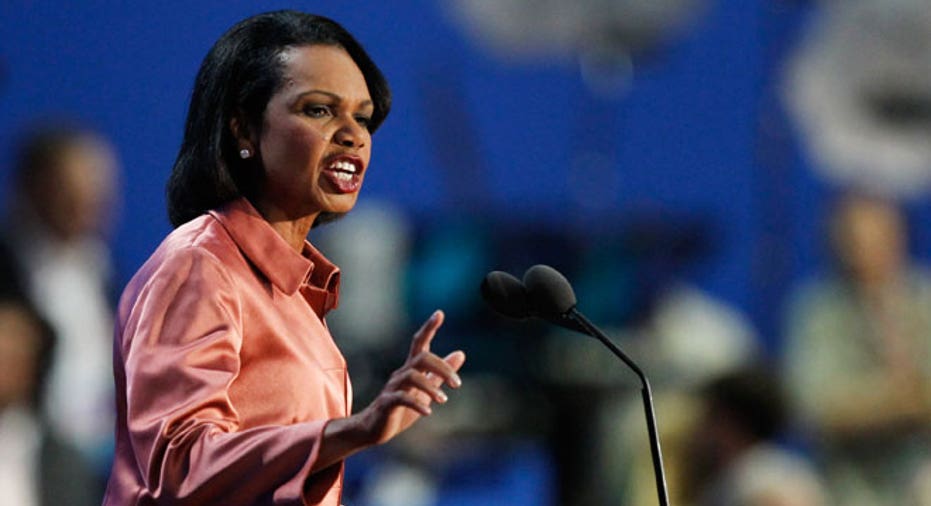 Dropbox added former U.S. Secretary of State Condoleezza Rice to its board of directors this week as part of a broader revamp of the Silicon Valley startup's leadership team.
The addition of Rice, who has previously served as a director at Charles Schwab (NASDAQ:SCHW), Chevron (NYSE:CVX) and Hewlett-Packard (NYSE:HPQ), adds gravitas to the six-year-old company that may go public later in 2014.
"We're honored to be adding someone as brilliant and accomplished as Dr. Rice to our team," Dropbox founder and CEO Andrew Houston said in a blog post on Wednesday evening.
Rice served as the country's top diplomat in the Bush administration between 2005 and 2009 and was previously national security adviser as well as provost of Stanford University.
Meanwhile, Dropbox also promoted Sujay Jaswa to the position of chief financial officer. Jaswa joined the online backup and storage service in 2010 and has created and led the business side of the company.
Dropbox also announced the addition of Google (NASDAQ:GOOG) exec Dennis Woodside as the company's new chief operating officer. Houston said Woodside will lead the company's global business operations, including sales, marketing, partnerships, user operations and people operations.
Woodside previously served as president of the Americas and CEO of Motorola Mobility, which China's Lenovo agreed to buy from Lenovo earlier this year for $2.91 billion.
"Aside from his unmatched experience managing global organizations, we love that Dennis shares our passion for building simple products that change our users' lives," Houston said.
Earlier this year, Dropbox reportedly secured $250 million in funding from a fund managed by BlackRock (NYSE:BLK) and other investors that valued the company at nearly $10 billion, up from $4 billion in 2011.
Dropbox is backed by a number of other big name investors, including Goldman Sachs (NYSE:GS), Sequoia Capital, Accel Partners and Index Ventures.