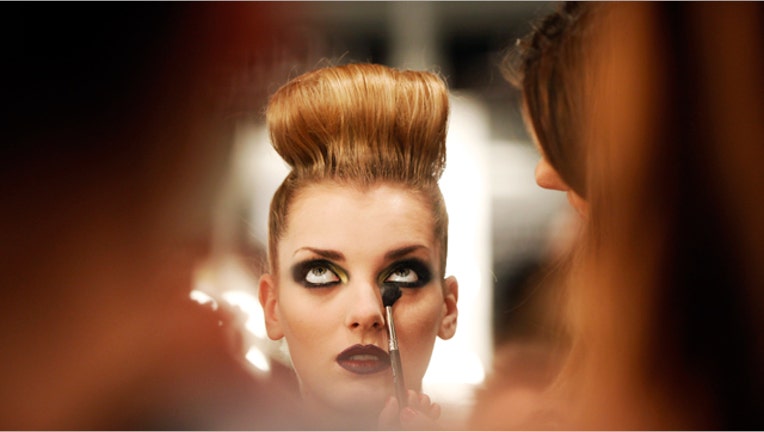 Welcome to OnSale at FOXBusiness, where we look at cool deals and insane bargains.
A new app for Android takes TV to go. A new cloud service stores all files for free, plus make u-deals your way. A new fashion flash sale is happening now, and Boingo meets GoGo.
Android Does the Hulu
Android users now have the option of enjoying streaming television and movie service Hulu via their smartphones. So far, the handset models supporting the new app include the Nexus One, the Nesus S, Motorolas Droid II, Droid X, and the Atrix, plus the HTC Inspire 4G. The Hulu Plus app can be downloaded free from the Market.
Hulu Plus costs $7.99 per month, and the company is offering a one-week free trial for those who want to try before they buy. Students who use their .edu e-mail addresses can check out what Hulu has in store for an entire month can sign up here.
iPhone user? Check out the Hulu Plus app made just for you by visiting the App Store.
Cloud Surfing
Pogoplug, the company that helps you access important music, video, and photo files anytime, anywhere, now has a personal cloud service--no hardware required.
Pogoplug says the new cloud service is free and comes without storage limits. Upload times are lighting fast, too. Just a quick software download to a PC or Mac lets you access your files from multiple devices, and a $29 fee will allow you access via Internet. And its not just for video and music you can store other files, too, from PDFs to PowerPoints.
Sign up by visiting Pogoplug.com.
Local Deals, Personalized
The folks at location-based social networking site Loopt have a new kind of deal service made just for you. Its called u-Deals, and instead of waiting for a daily e-mail alert from companies, you get to dream up the ideal discount and make it into a reality.
Here's how it works:  First, you pick the venue you want, then Loopt looks at the likelihood of its acceptance. If Loopt gives the go-ahead, it will contact the business and propose the offer. If the business accepts, the deals a go. Right now the service is only available in the San Francisco Bay Area, but not for long. Check Loopt for the latest news and city expansions.
The RealReal Deal
Another high-fashion flash sales site has entered the scene, only this time its offerings include consignment items from the likes of Chanel, YSL and Celine, to name just a few.
Its called RealReal, and it offers designer goods--handpicked by top stylists--at up to 90% off. Flash sales last 72 hours, but theres always a sale going on at the companys online warehouse.
Membership is free, and so is browsing. Sign up here.
Boingo GoGo
Frequent fliers who use Wi-Fi on the ground and in the sky now only need  one log-in to access Internet providers Boingo and GoGo.
Those with a Boingo account can use their login information at GoGo, giving them access to a GoGo flight pass for surfing inflight. Boingo has hotspots in 47 major airports across North America, while GoGo has more than 1,000 planes under its Wi-Fi plan.
Visit Boingo.com to sign up for an account, or to learn more about service coverage.
Know of a killer deal or insane bargain? E-mail the goods to OnSale@FOXBusiness.comand share the wealth.